Way back in nineteen fitty-six, right near the Red Wagon Inn, there were several plywood cutout displays that provided a fun "photo op" for guests.
Here's one featuring Dopey, probably the most popular Dwarf among kids (with Grumpy not far behind, according to my entirely made-up research). This kid is really getting into the part. He was "method" just like Brando.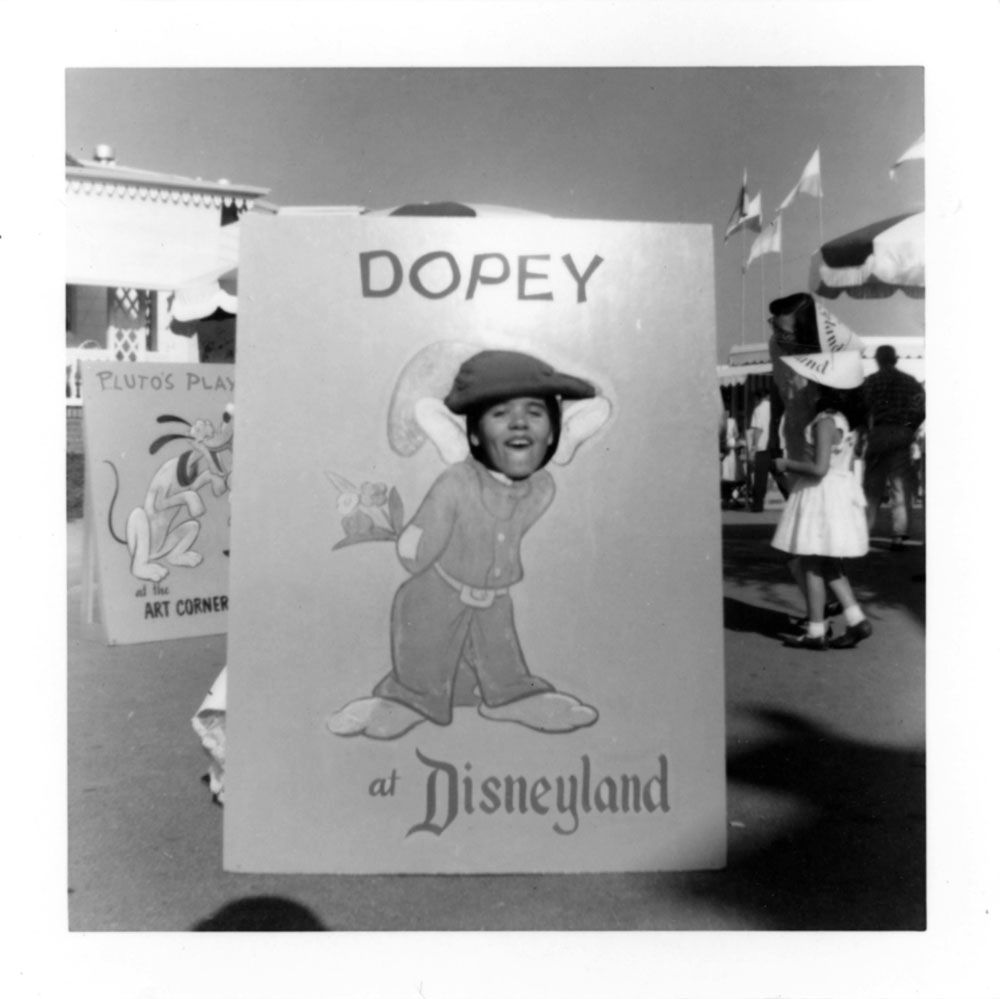 This Davy Crockett display is pretty awesome; the kid appears to be looking
right at
the b'ar. Notice the little step stool in the lower right so that shorter humans could get their faces up to the hole.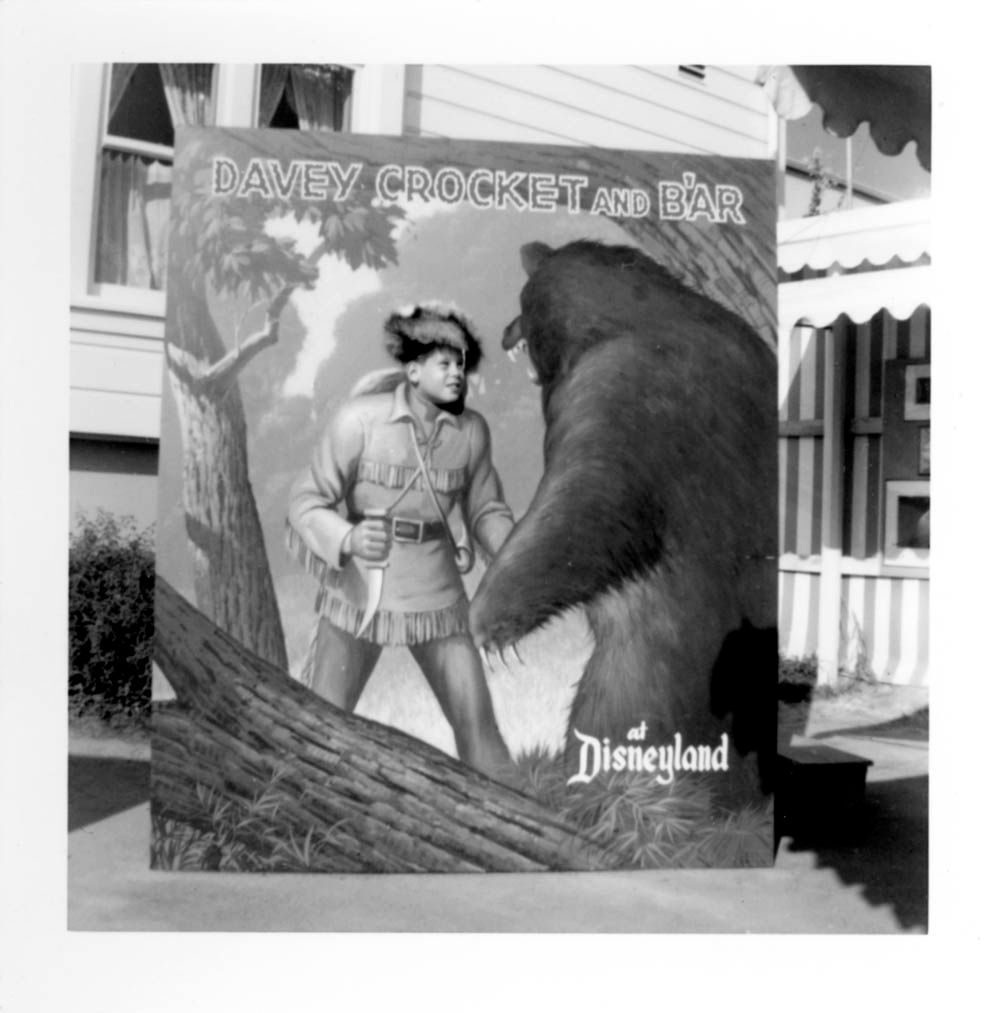 If I could only choose one display for my "fun photo", it would be this 20,000 Leagues painting! Who wouldn't want to pretend to be exploring the ocean depths (and finding chests full of gold doubloons!) with Captain Nemo?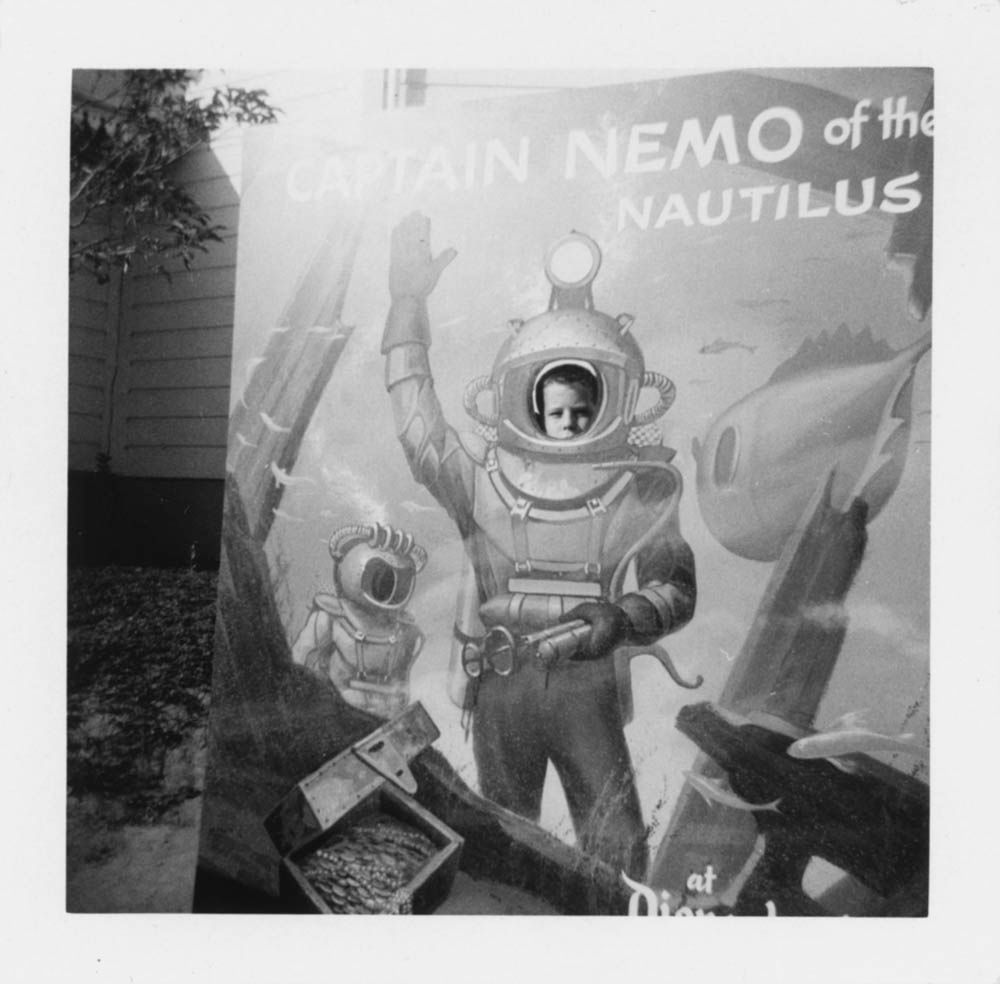 And finally, Mickey's pal Pluto gives a cowpoke a friendly slurp. The cowboy reminds me of Stinky Pete from "Toy Story 2".