Oh, it's "Cheat Day" here on GDB... this first image is a crummy repeat! That's right, those of you who have been paying attention might remember it from years ago. Which means that, for most of you, it'll be like new.
I love this late-afternoon shot of the park as seen from Tom's Treehouse on Tom Sawyer Island - the highest point in Disneyland in 1958 (pre-Matterhorn). Everything is bathed in golden light, the way Disneyland should always be! The Mark Twain is chuffing away at the dock, and other familiar landmarks are visible; Rainbow Ridge, Sleeping Beauty Castle, the Rocket to the Moon, the Golden Horseshoe, and maybe a few more if you have sharp eyes.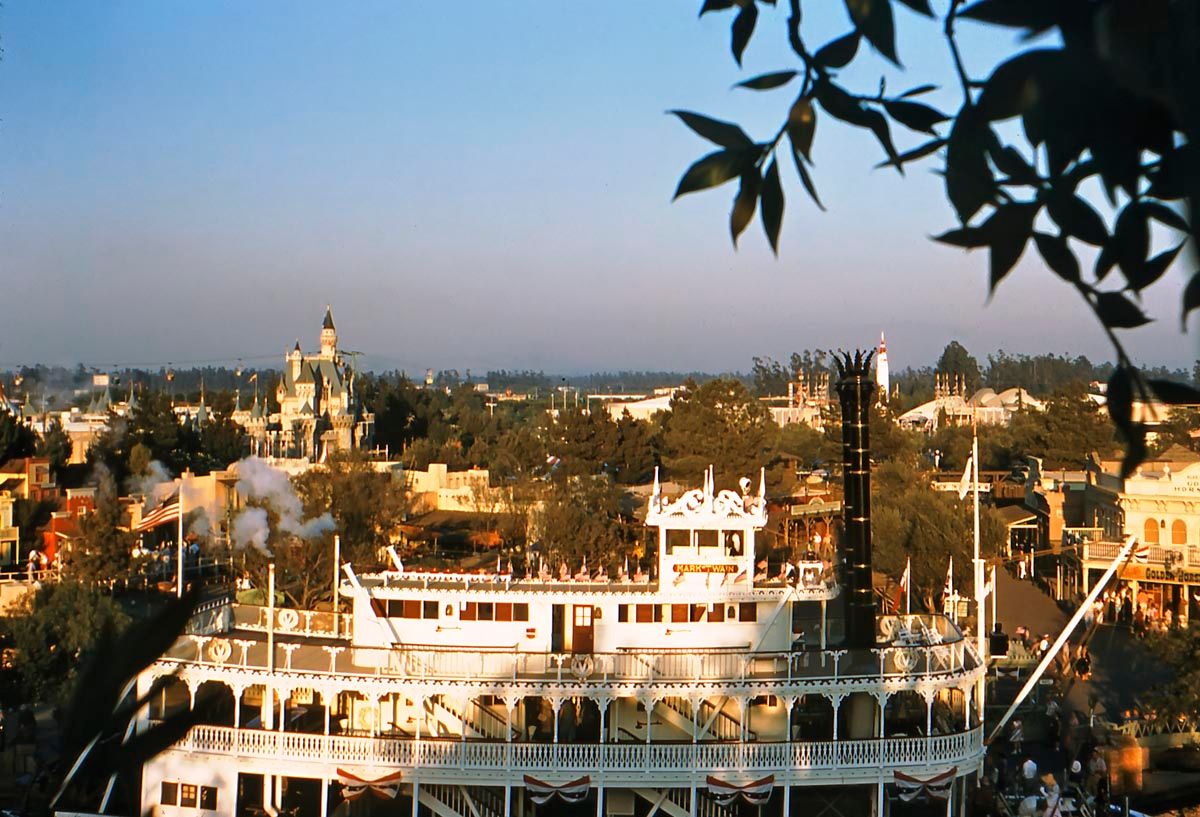 Staying in Frontierland (this time in 1956), we gaze across the river to the dock where one of the rafts has docked on Tom Sawyer Island. Just to the right of that, a bunch of guests are fishing for trout (and bluegill, I think)... maybe this was the first time those suburban kids ever got to experience the thrill of catching a (captive) fish.