Welcome to blur-o-rama! Featuring two views from Main Street USA, circa 1969.

The Omnibus cruises slowly past "Rings and Things". Hey! I need two rings and four or five things! That's the store for me. Next to that is a cookie shop of some kind. Any idea what the full name was? It isn't on my list of Main Street shops, and therefore it never actually existed.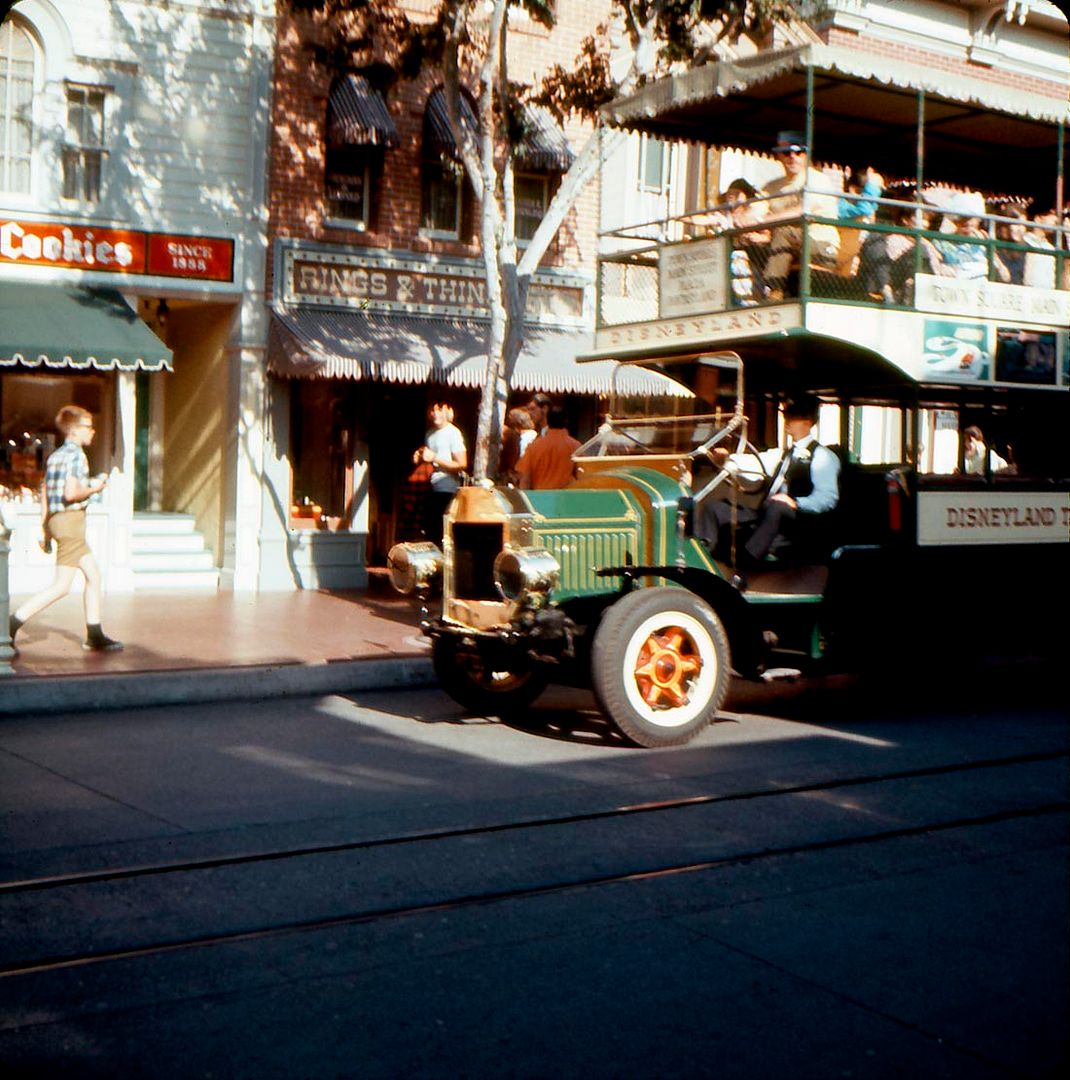 There are those nutty Dapper Dans on their bicycle built for four. I would be more impressed with a unicycle built for four. Note that the building in the background (former home to the Wurlitzer store) houses an exhibit entitled "Walt Disney - A Legacy For The Future". Inside you would find (among other things) a display of Walt's many awards - Oscars, Emmys, and various plaques and medals. You could also see the desk that Walt sat at in first grade at Park School in Marceline, Missouri (complete with his carved initials). And there was also a 10 minute film that gave a brief overview of the many accomplishments that Walt achieved in his lifetime. This exhibit closed on February 11 1973.