Today we're going to visit a few Southern California landmarks - in the 1950's! I love SoCal's history, which seems so colorful and glamorous when looking back through rose-colored lenses. My grandmother moved to Los Angeles in 1921, and I used to listen to her stories of all the places she and my grandpa liked to go for fun.

Here's a photo of the world-famous Grauman's Chinese Theater, on Hollywood Boulevard. It opened in 1927, and became the site of many film premiers. The footprints and handprints in the forecourt still draw thousands of tourists a year. One interesting thing about this photograph is that the film being shown, "Windjammer" (a documentary that followed the voyage of a 17,500 nautical-mile sailing trip by the Norwegian vessel Christian Radich), is the only film to be produced in "Cinemiracle". Cinemiracle was a wide-screen (2.59:1) format that used three cameras and two mirrors which (according to Wikipedia) "... gave the left and right cameras the same optical center as the middle camera; this made the joins between the projected images much less obvious than with Cinerama". The patents for Cinemiracle were eventually bought by Cinerama, and that was the end of that.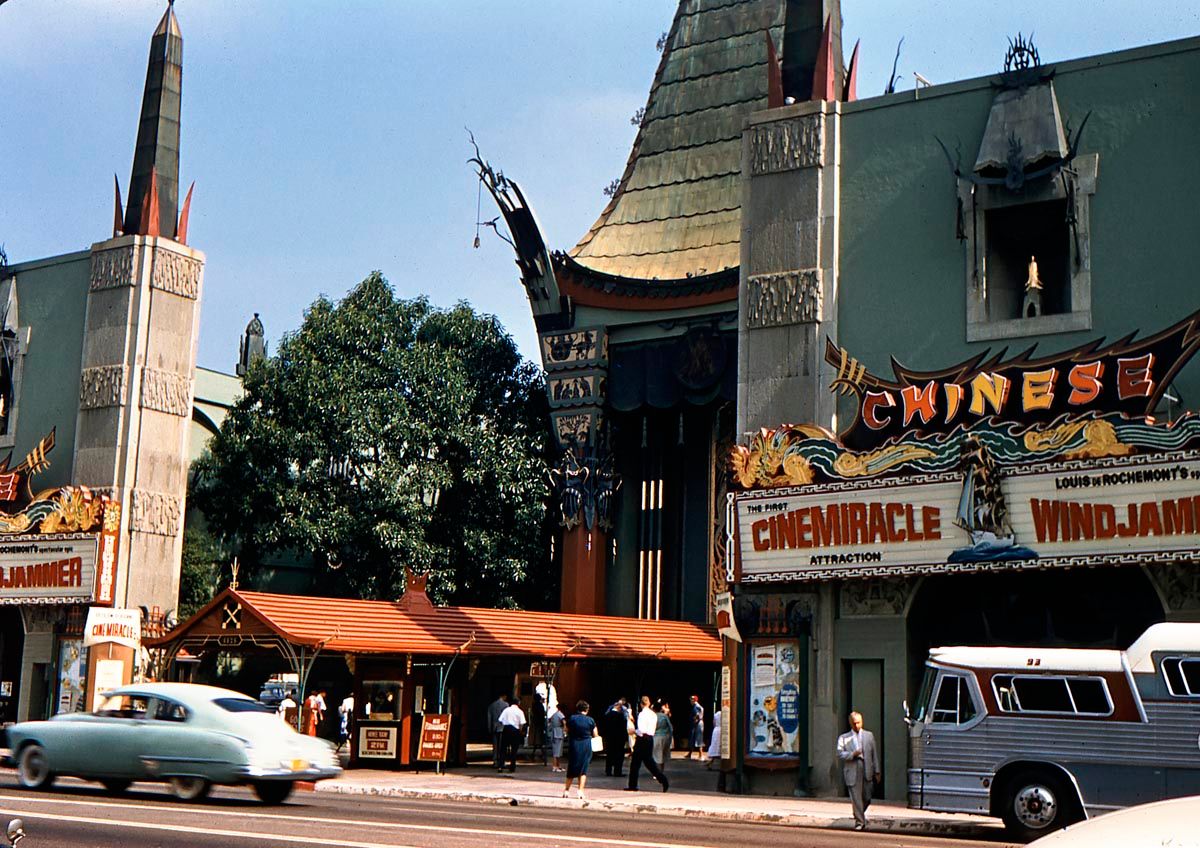 This is a picture taken out in front of the Hollywood Park racetrack, from around 1950. Look at how nice everybody dressed to bet on the ponies! The track opened in 1938, and had many its board of directors was a Hollywood "who's who"; Jack Warner, Raoul Walsh, Mervyn LeRoy, Al Jolson, Wallace Beery, Bing Crosby, Joan Blondell, Sam Goldwyn, and some guy named Walt Disney.