Welcome back to Universal Studios!
Steven Spielberg's "Jaws" made a ton of dough for Universal pictures, so it's no surprise sharks could be seen in several places around Universal Studios. This big fella made for a dramatic photo op... I assume that this is roughly how large the shark in the movie was supposed to be. I think (but am not sure) that you can still have your photo taken in front of a dead shark!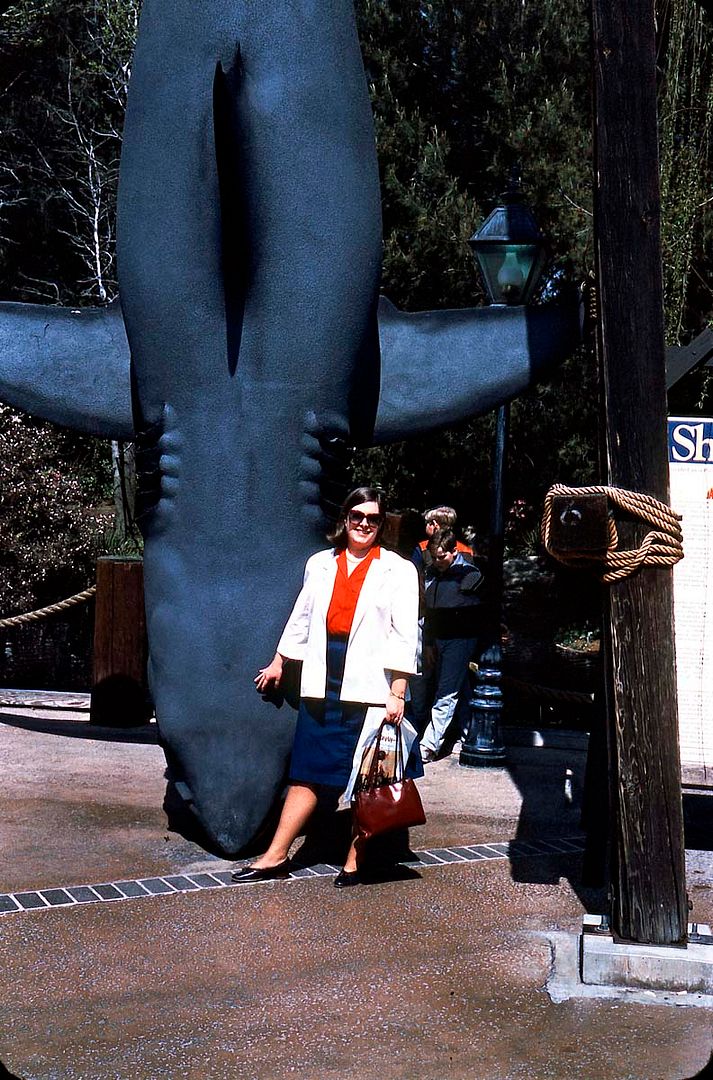 Another giant shark, this time just the head. "Jaws 3-D" (a fairly wretched sequel - but in 3-D!) had been released in 1983, and this display resembles the poster image, snaggle teeth and all.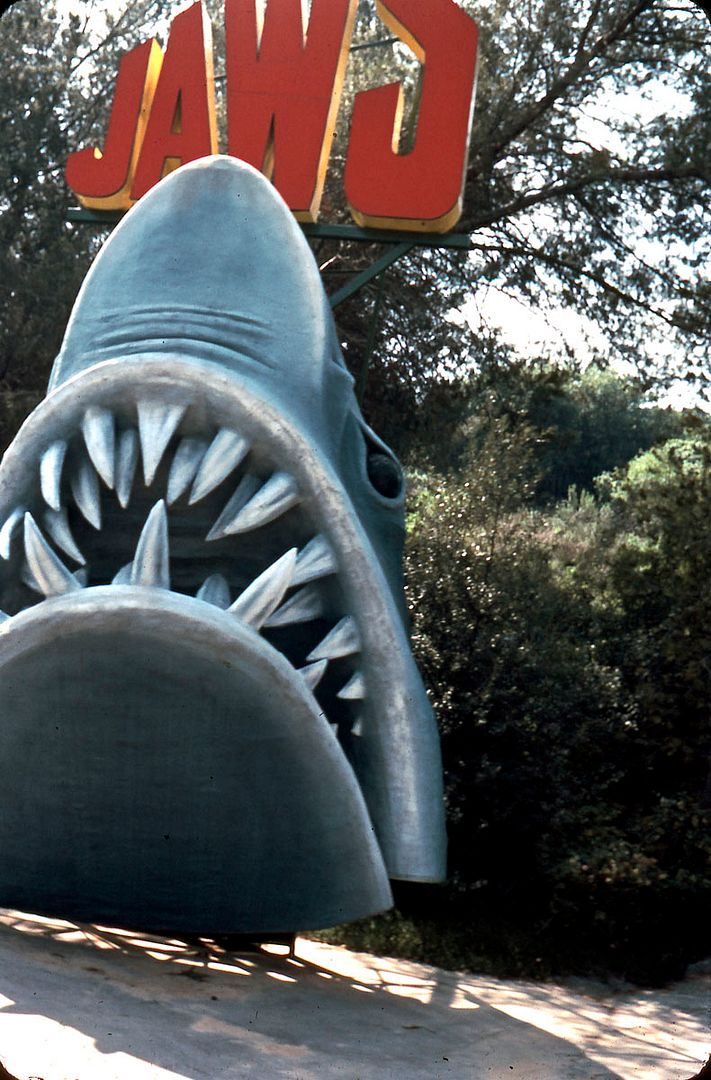 Moving away from sharks, take a look at this picture from the backlot... I'm sure that this area was used in zillions of TV shows and movies, as it could pass for just about any inner-city location. Any idea what the metal scaffolding that runs parallel to the tops of the façades is for? Maybe it held lights, or water was pumped through for rain.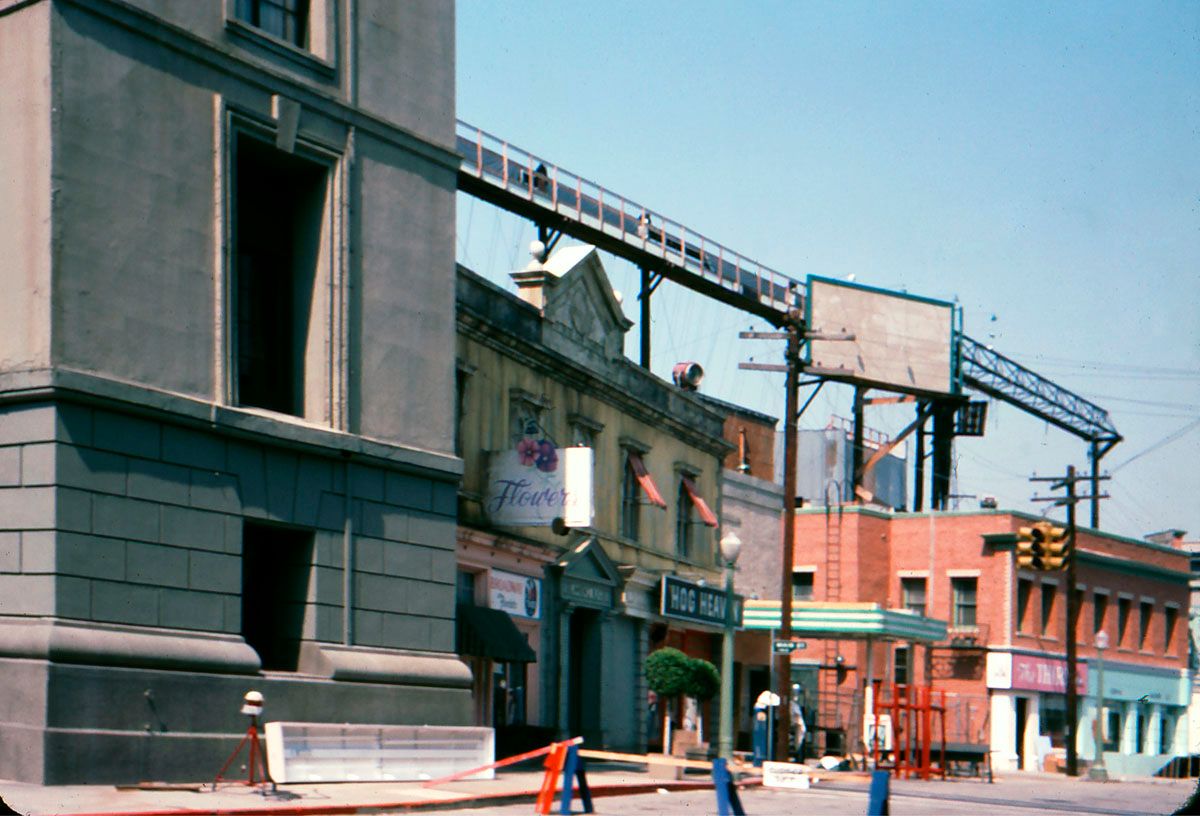 This one is a bit soft 'n fuzzy, but it's worth a look anyway. The little European town square is, I believe, one of the oldest surviving parts of the backlot (assuming that it hasn't burned down and been rebuilt multiple times). The tram tour used to say that those very buildings were seen in the original 1931 "Frankenstein" movie. It's easy to imagine a mob of angry villagers marching with torches and pitchforks and hockey sticks!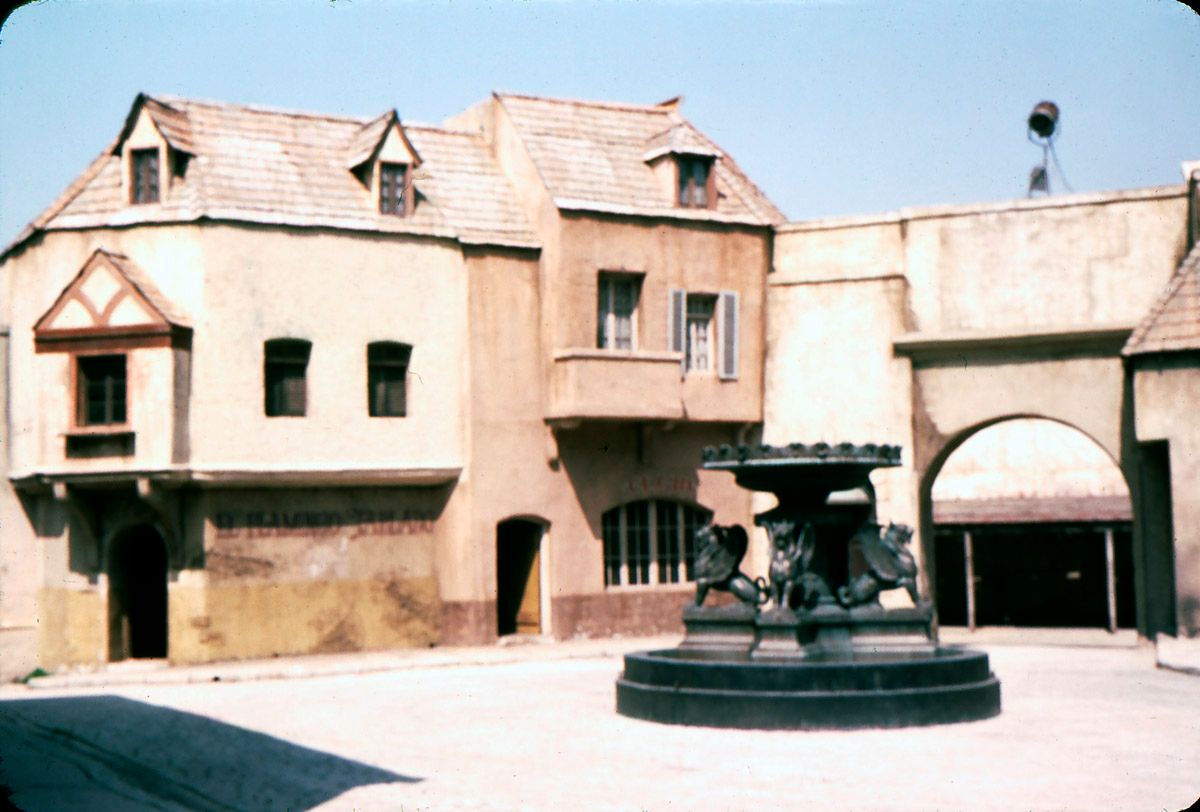 More Universal Studios stuff is on the way....