Today's photos of the Berry Farm, from 1974, lack a lot of the charm that is present in most pictures from the 1950's and 60's. Why is that? Anyway, at 38 years old, these still qualify as "vintage", I'd say.
Where could you stand in Knott's that would allow you to look down on the stagecoach? I'm not sure I ever noticed those little leatherette benches before. Look at the sideburns on that one dude! Hippy, or Civil War enthusiast?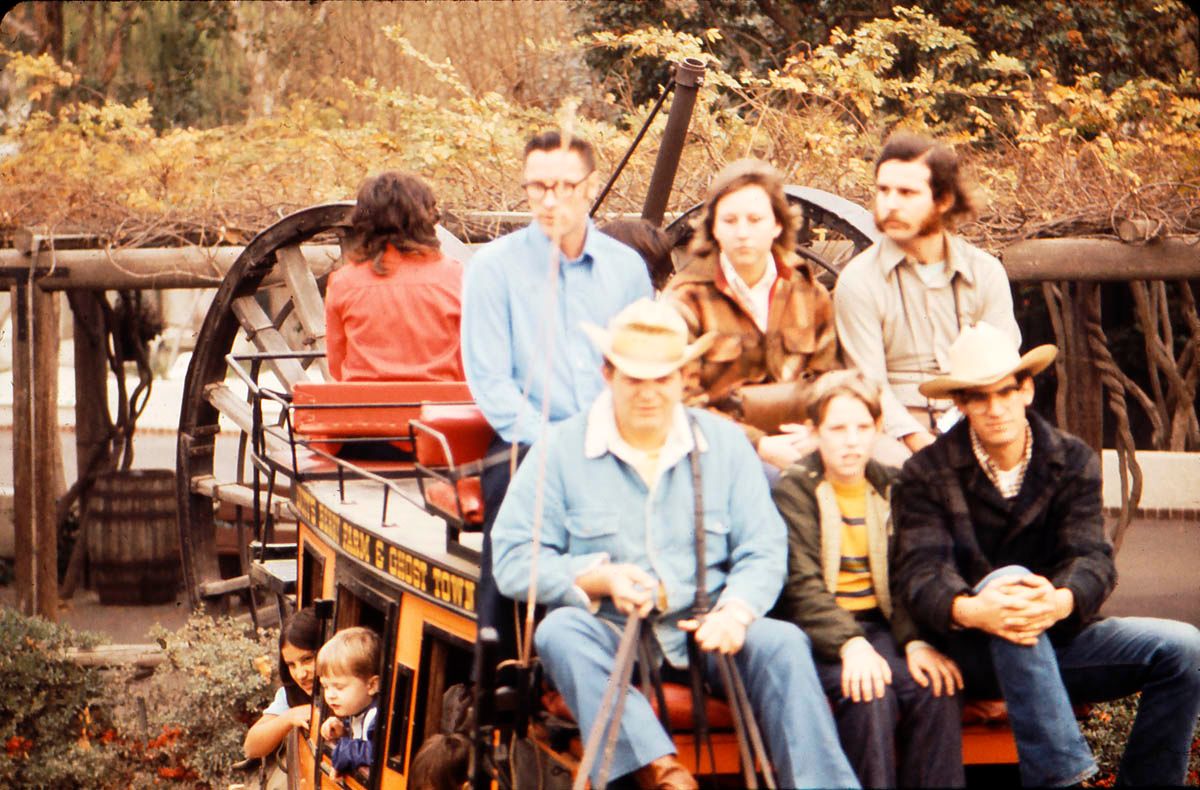 Goats! Why did it have to be goats? This billy goat knows how to be the center of attention; I'm not sure where this was exactly... it kind of looks like part of Fiesta Village. Billy is particularly fond of crunchy fingers, and he's about to get some.
You can't have an old western-style general store without a wooden Indian out front. He's holding what might be a bundle of cigars, or maybe a barrel of monkeys. The nice lady stands near a sprig of evergreen with a red ribbon (the slides are stamped "January", but of course the pictures could have been taken weeks before).