Here are some more vintage artifacts from Disneyland!

Did you know that the Upjohn Pharmacy on Main Street gave away vitamins? Here's some to prove it! The cute little bottle is about 1.5 inches tall, and still contains it's jelly bean-shaped pills. They still smell like vitamins, too. I dig the graphics on the little boxes.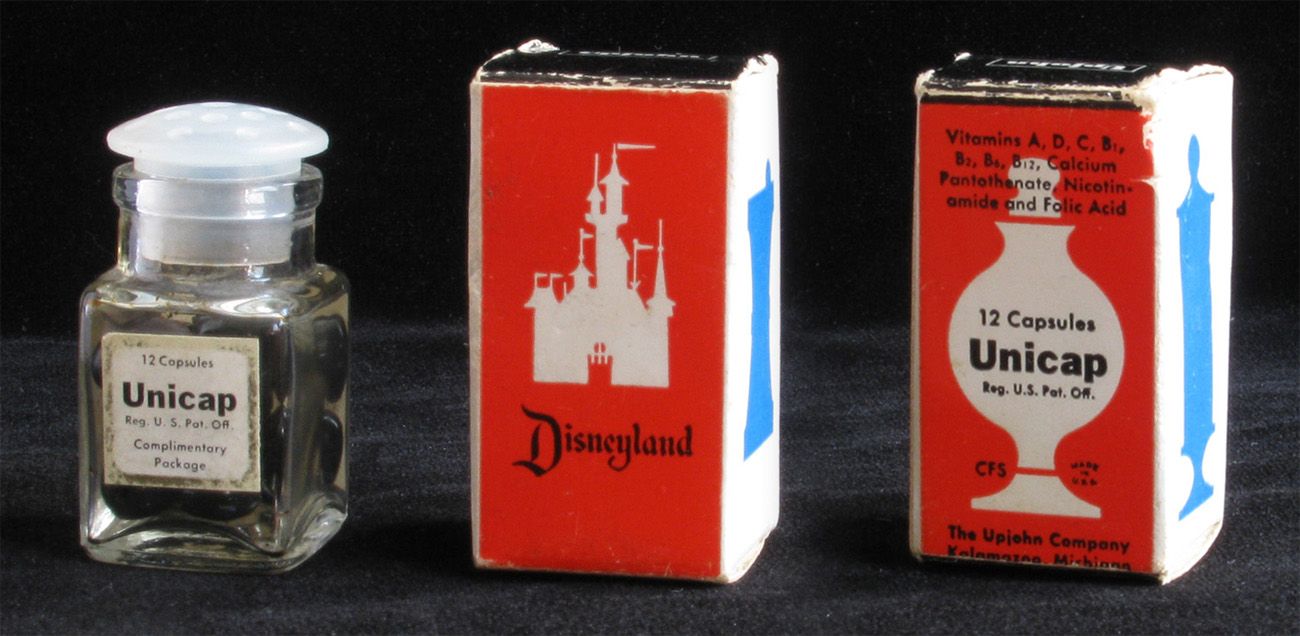 GDB pal Steve Stuart sent scans of his souvenir menu from the Carnation Ice Cream Parlor. Presumably these were made to help prevent the mysterious disappearance of the full-sized menus. For a mere 3 cents you could send one of these to your friend back home.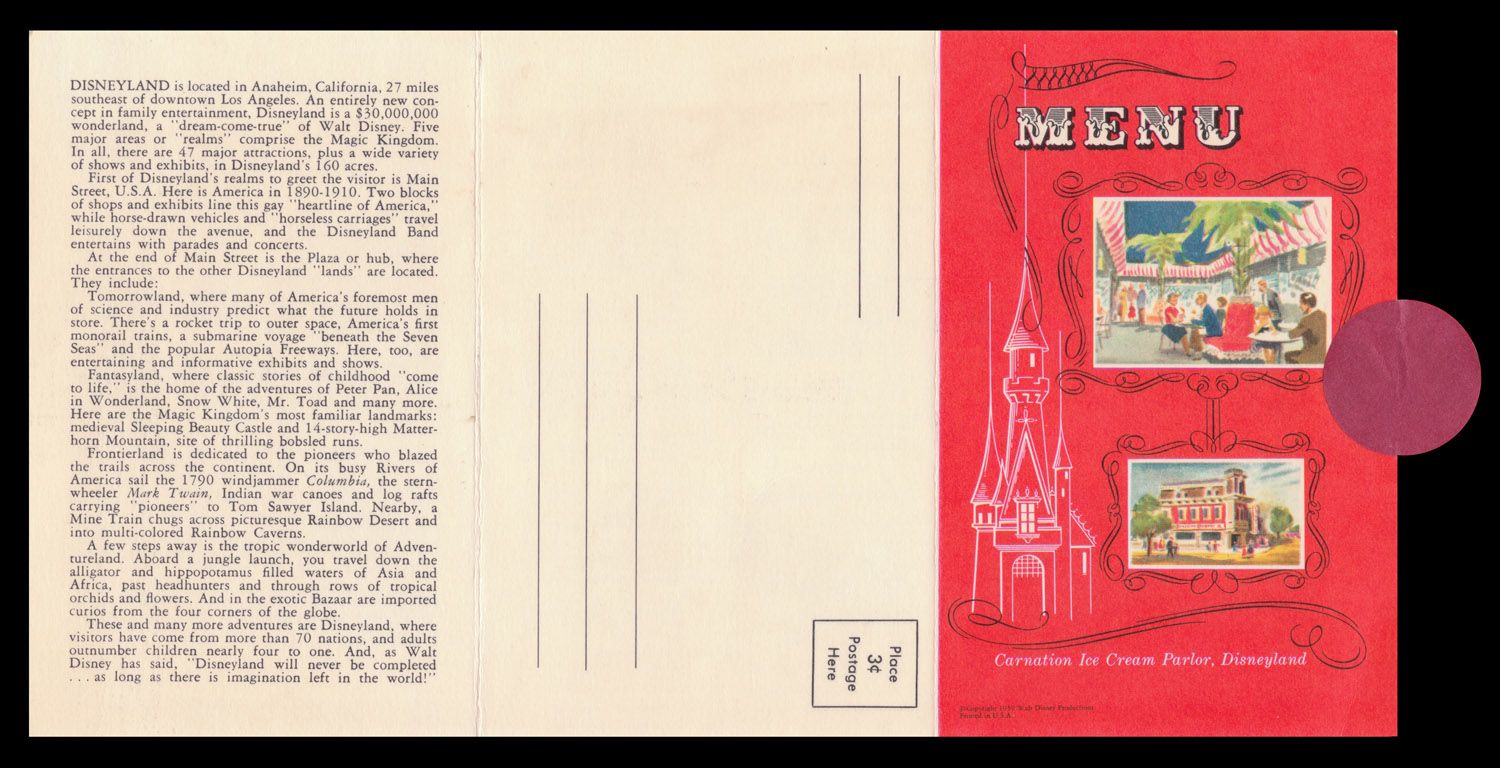 Are you getting hungry? Not long ago somebody was selling one of these on ebay, and a potential buyer commented that there were something like 34 variations! Who knew.



Lady, Tramp, Jock, and Trusty are hanging out at Disneyland; "Lady and the Tramp" was released just before Disneyland opened, so I wonder if this card dates from 1955? My understanding is that this is a fairly scarce postcard.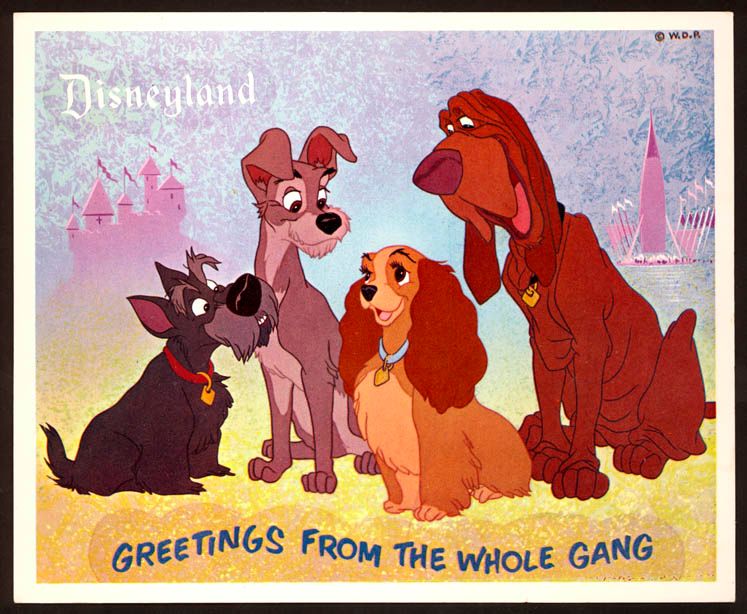 I hope you have enjoyed this odd collection of stuff!