Today you get to put up with my "collecting bug"! I shared some photos of my souvenir pins from the 1939/40 New York World's Fair once before, and here are some more.
I love the turquoise enamel on the rectangular pin for Turkey. Pegasus soars above the Perisphere for
Mobilegas
. And why not have a souvenir pin that also does something practical, like tell you what the temperature is?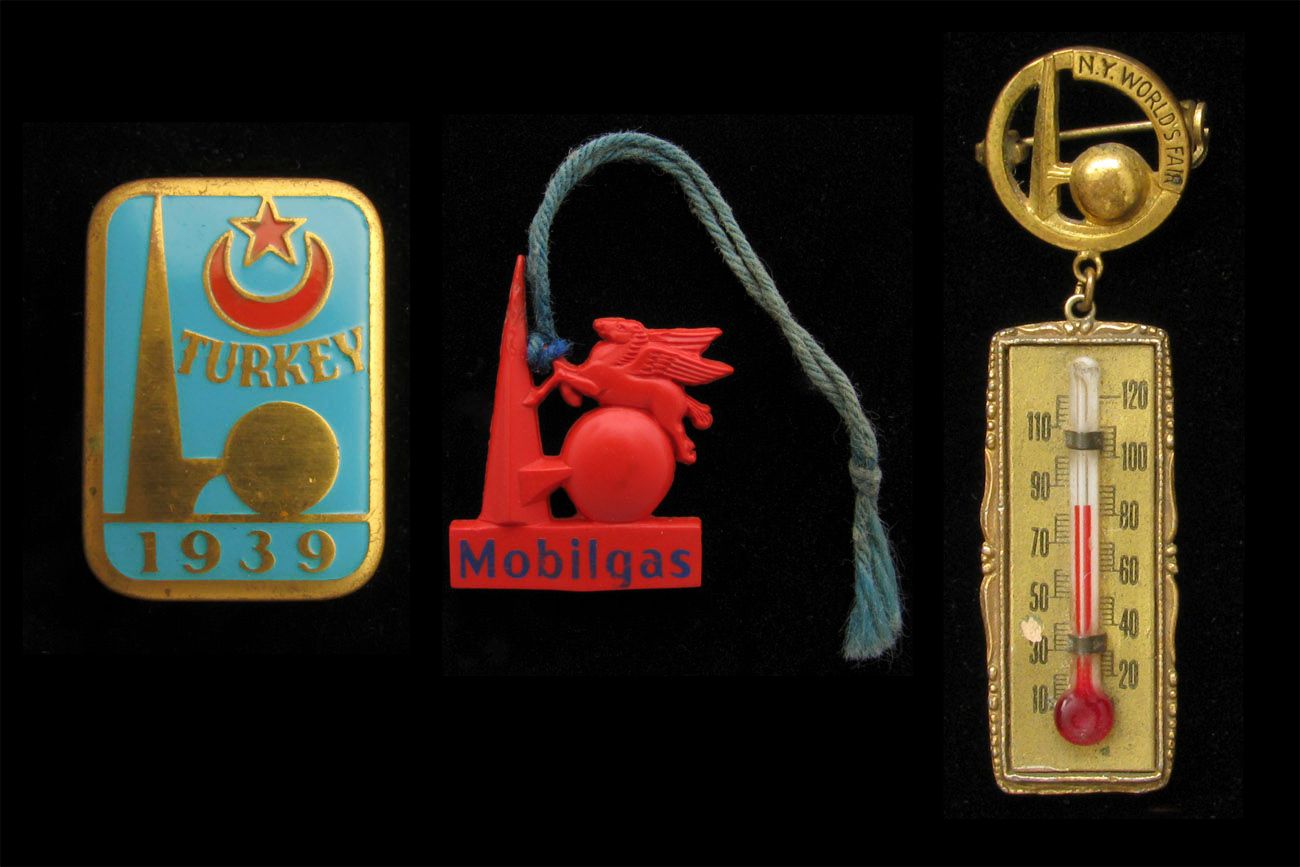 The metal and enamel pins for the USSR pavilion are especially striking, featuring the statue of "Big Joe" (nicknamed by workers at the Fair). The white-metal version is considerably harder to find. The pin on the right is an odd one, I've never seen another one like it. The Perisphere resembles a geodesic dome!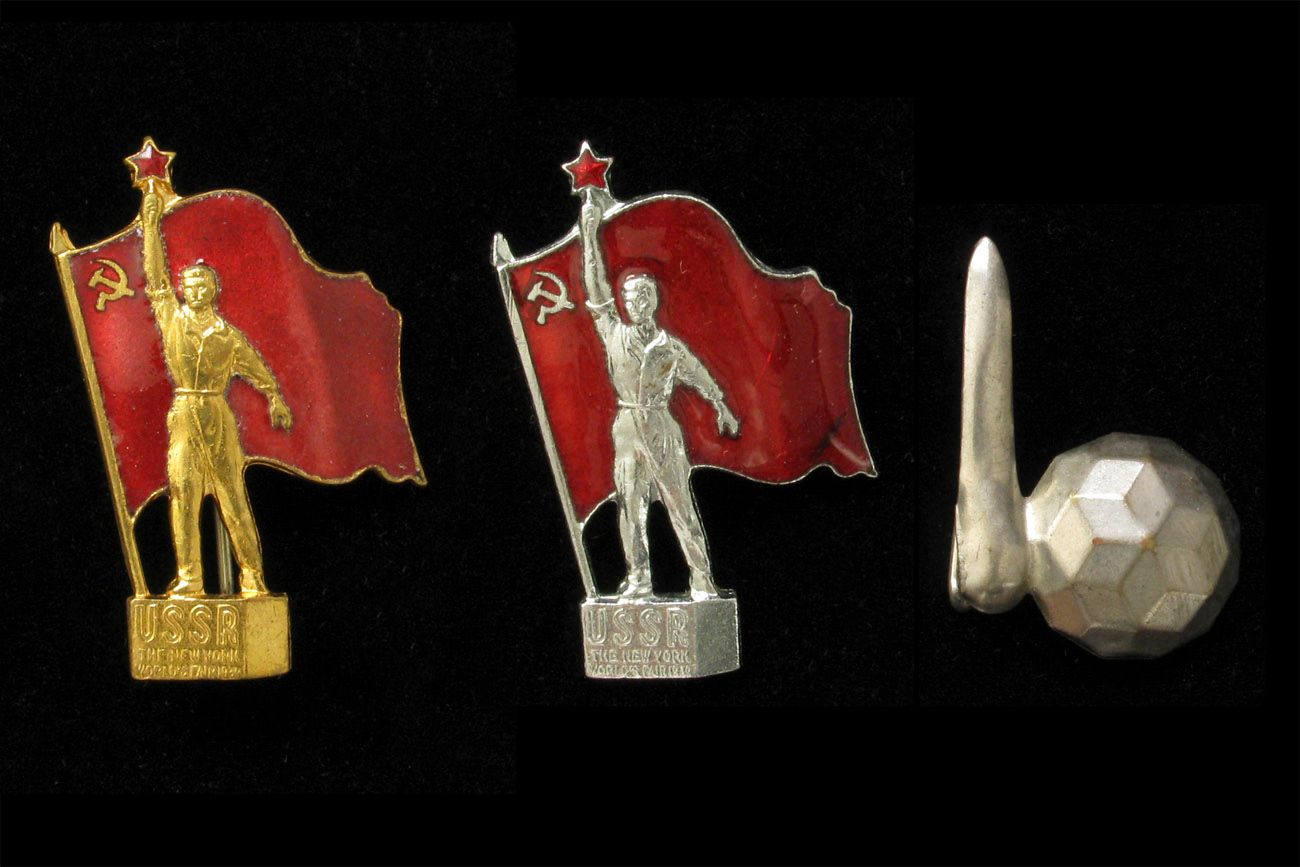 The pin on the left is an oddity; I suspect it's plastic, although it looks like it has been carved from mother of pearl. There are a number of variations on the "lady's hand" pin, including one that points to the right. And the little needlepoint pin appears to be made for a gentleman's lapel.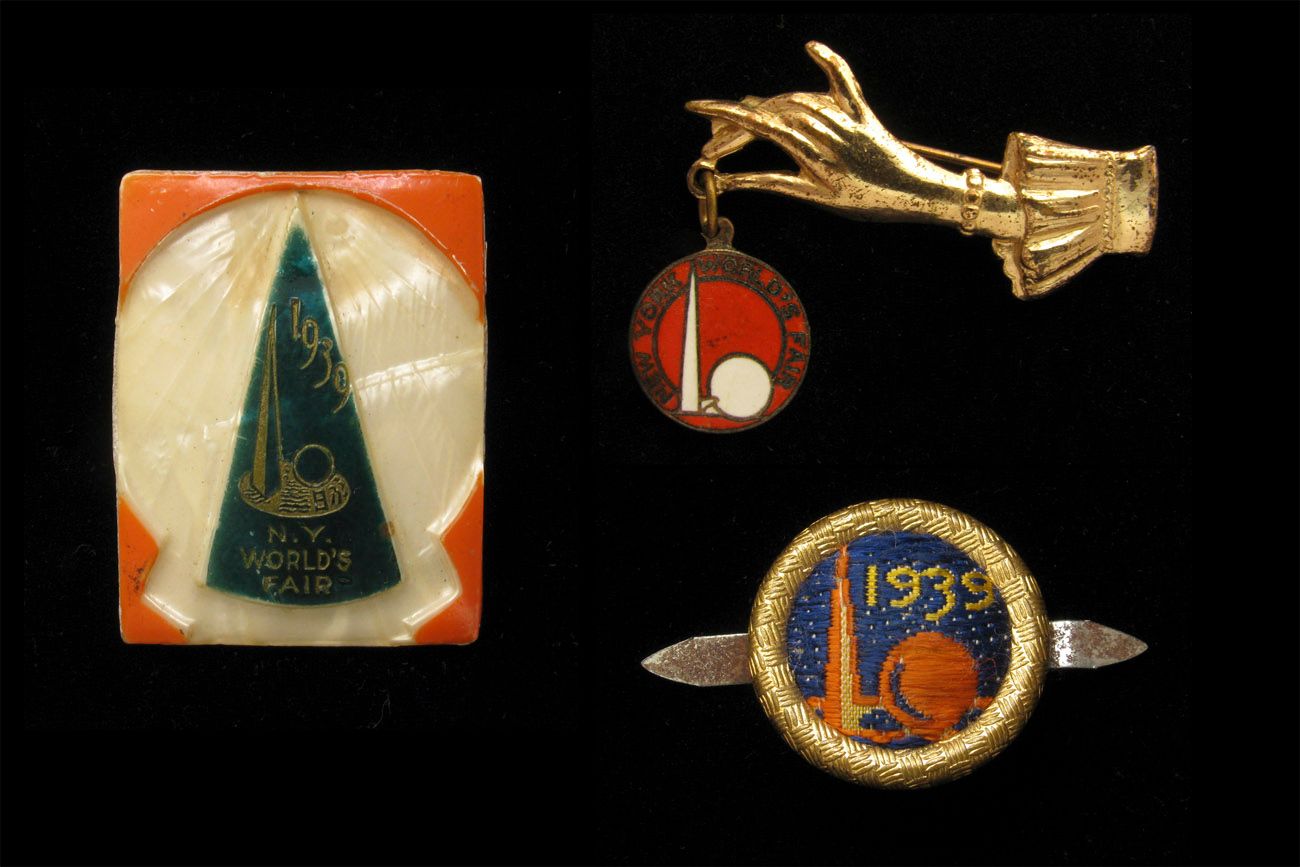 Here are 4 small metal pins for (upper left) the American Gas Association; (upper right) George Washington, because the Fair was originally a tribute to the 150th anniversary of the first President's birthday, although the "World of Tomorrow" theme is what is generally remembered today; (lower left) the Maritime Building - I assume that there are similar pins for other pavilions, but this is the only one I've seen of this kind; (lower right) Another unusual pin; I actually sort of like the wear and patina.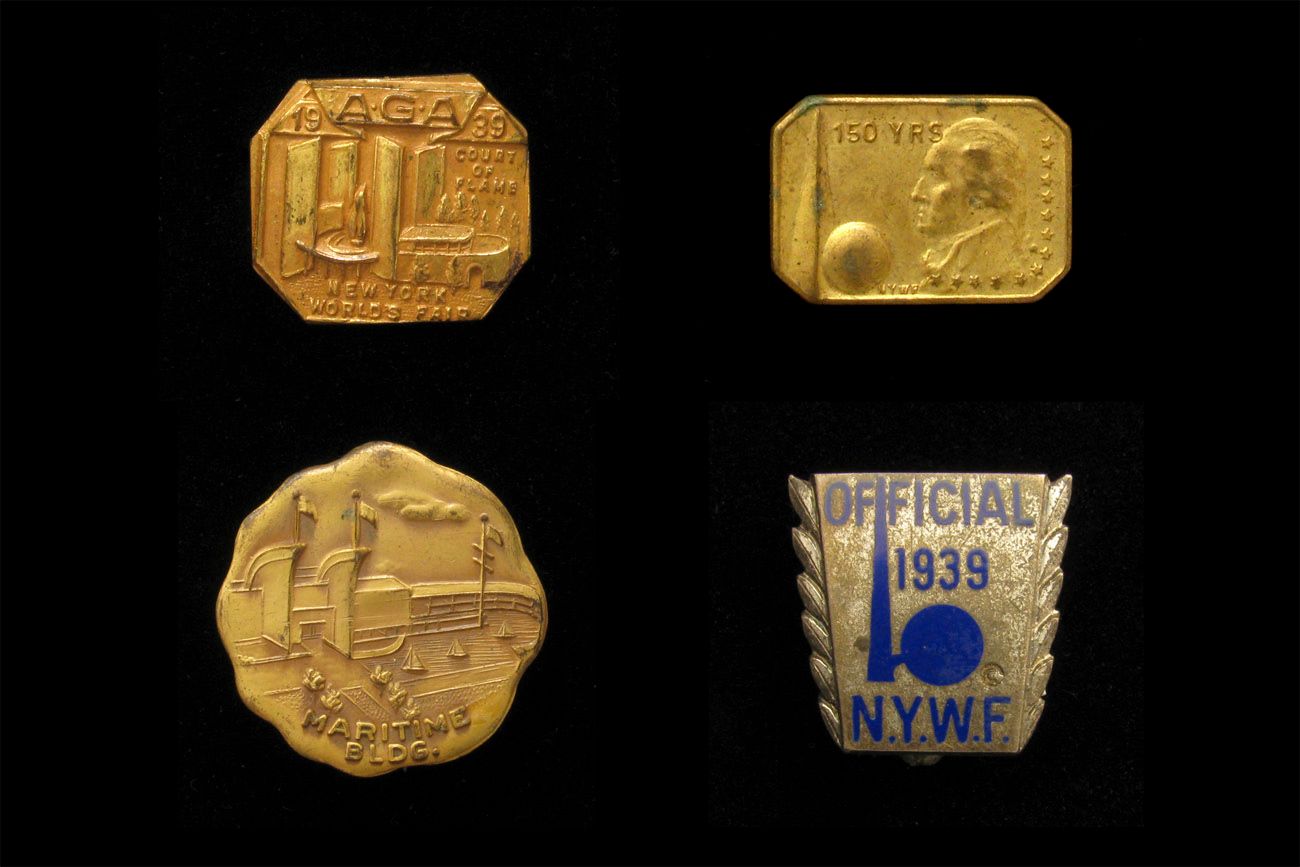 War was brewing in Europe, and Poland had been invaded by German on September 1, 1939. This pin (part flat celluloid, part pinback) seems to have been issued in support of Poland. The hanging pin is weird because it is enameled with pink and baby blue rather than the standard (official) Fair colors of orange and blue. The pin at the upper right has a wonderful art deco design. in the lower right, a funny little dangly thingamabob.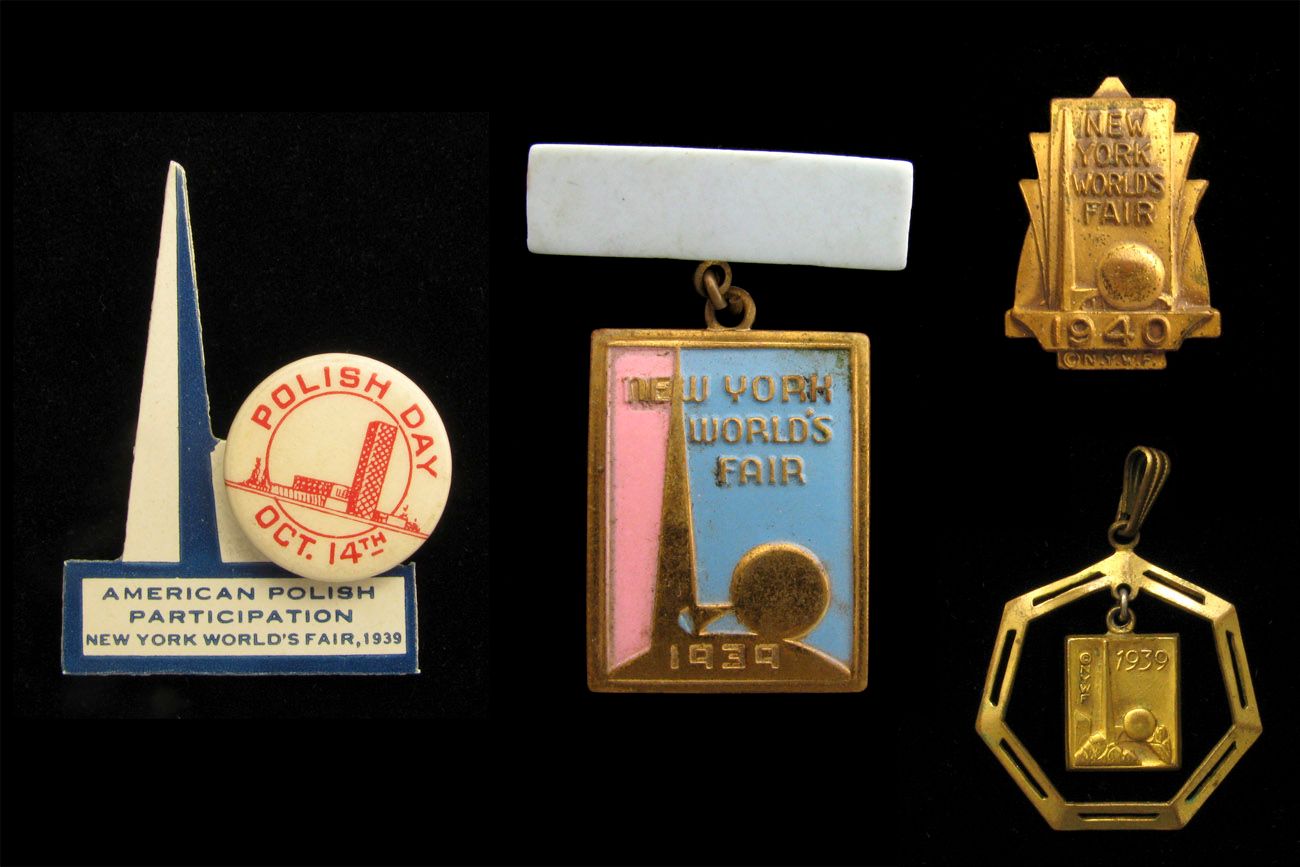 I hope you've enjoyed these... I've got more!