More fun from Knott's....
Granny is falling hard for Handsome Brady, and who can blame her. He's the strong, silent type, and he doesn't even smell bad. And I'm guessing that the sack next to him is full of gold dust. GOLD!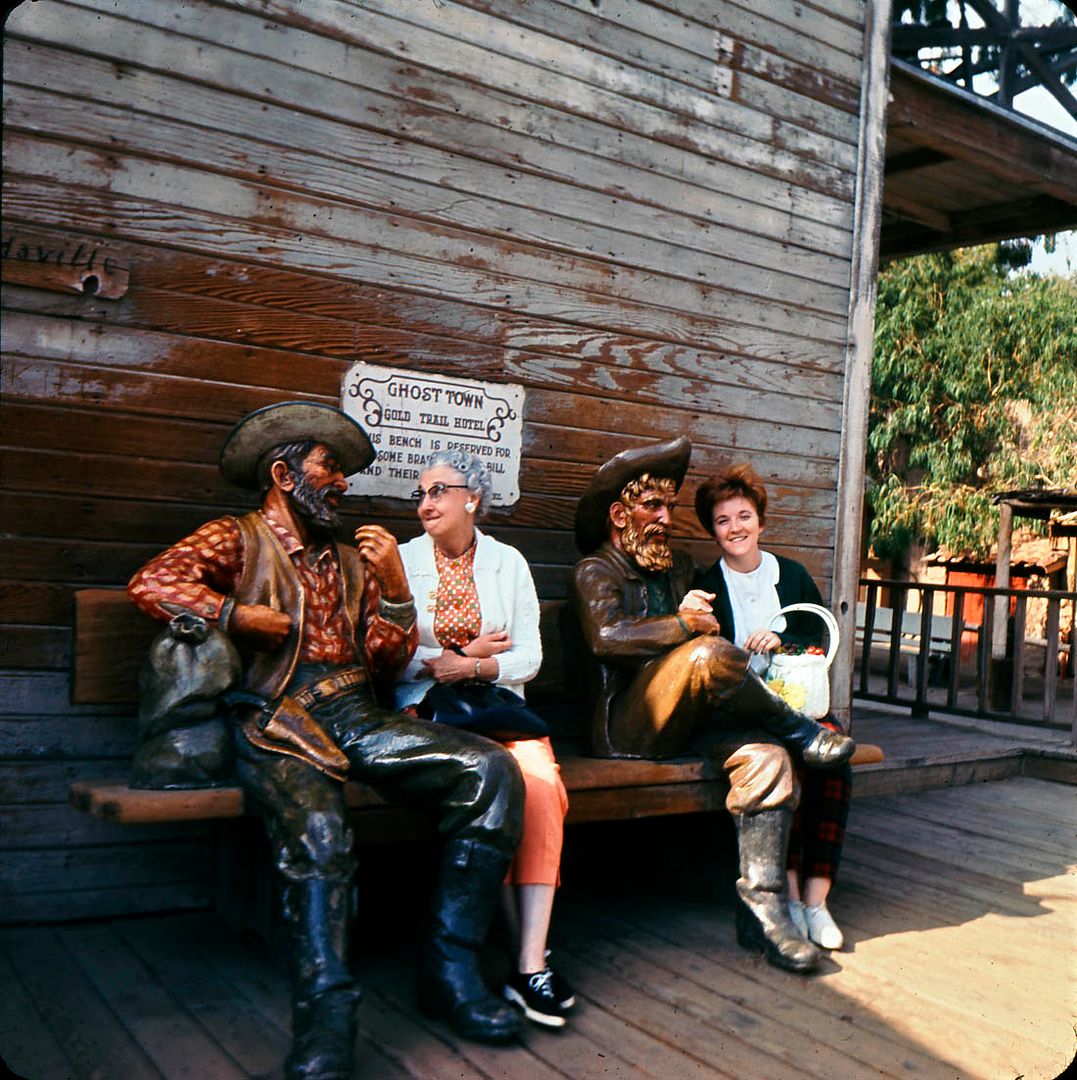 The Chicken Dinner restaurant is what made everything else possible at Knott's. Who knew that people were so crazy about fried chicken and pie? I like this twilight photo, with the warm lights inside luring us like moths to a flame. Meanwhile, I'm not sure when I started loving vintage station wagons so much, but I would gladly own either one of those babies in the middle.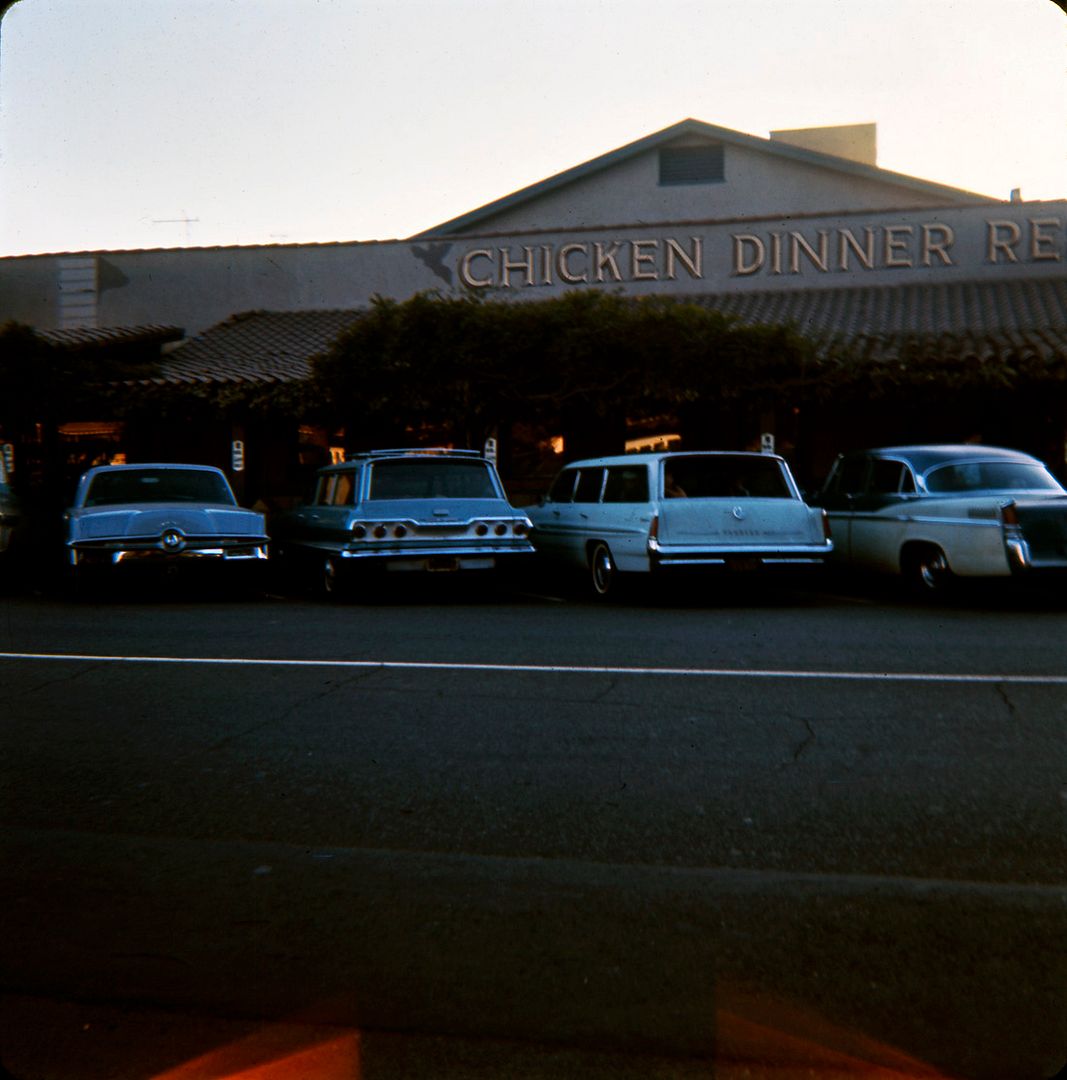 The Wagon Camp was where many a performance took place. Cowboy music, square dancing, jello wrestling, stuff like that. Those stone benches were formed by millions of years of water and wind and UFOs.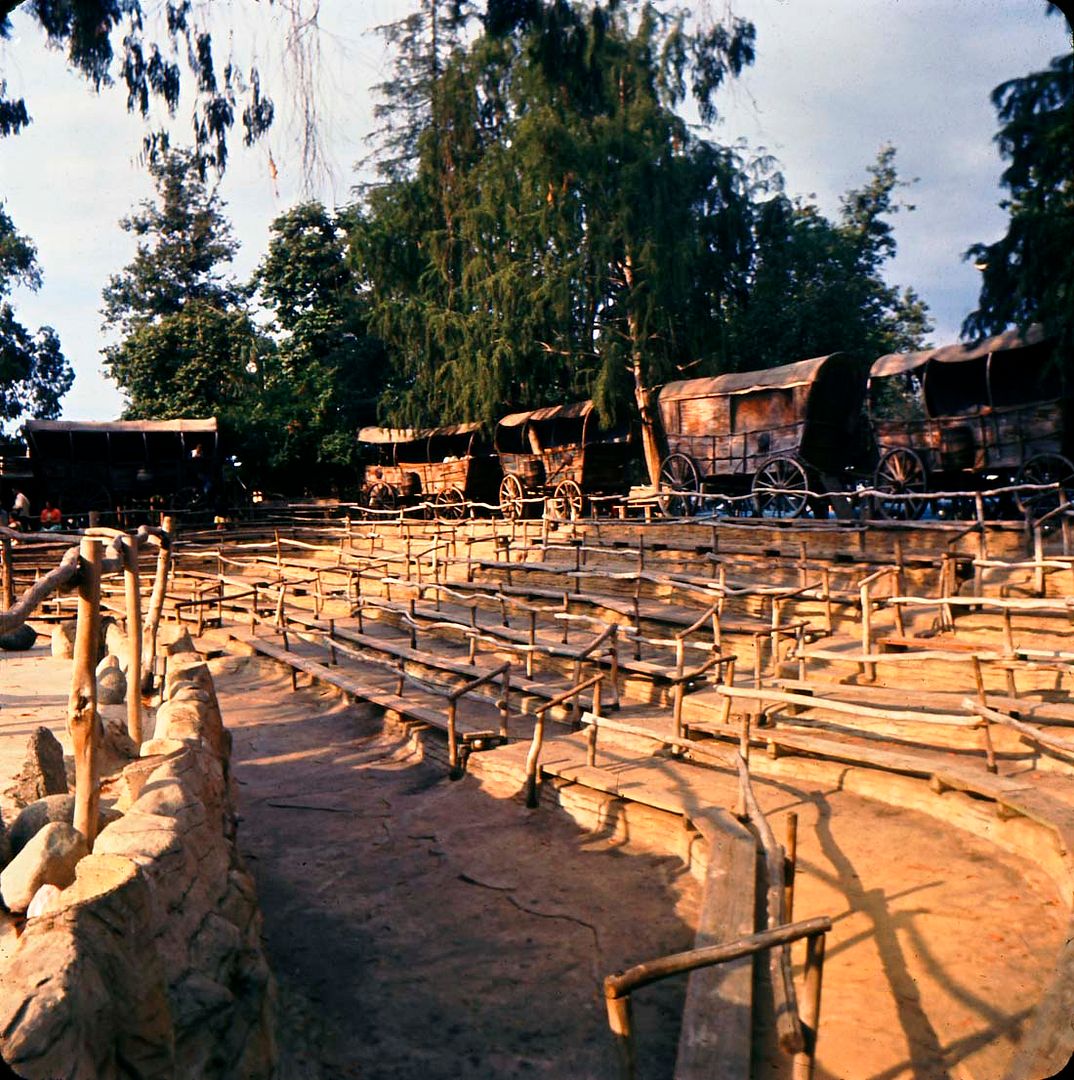 Hmmm, I'm not sure what that building is behind these folks. The Saloon? If anybody knows, please share!