Here are four more from The Queen Mary in Long Beach.
There she is, looming in the distance; the QM has become a real landmark in Southern California, but there is part of me that thinks it's a shame that she isn't out sailing the Atlantic anymore. Time marches on...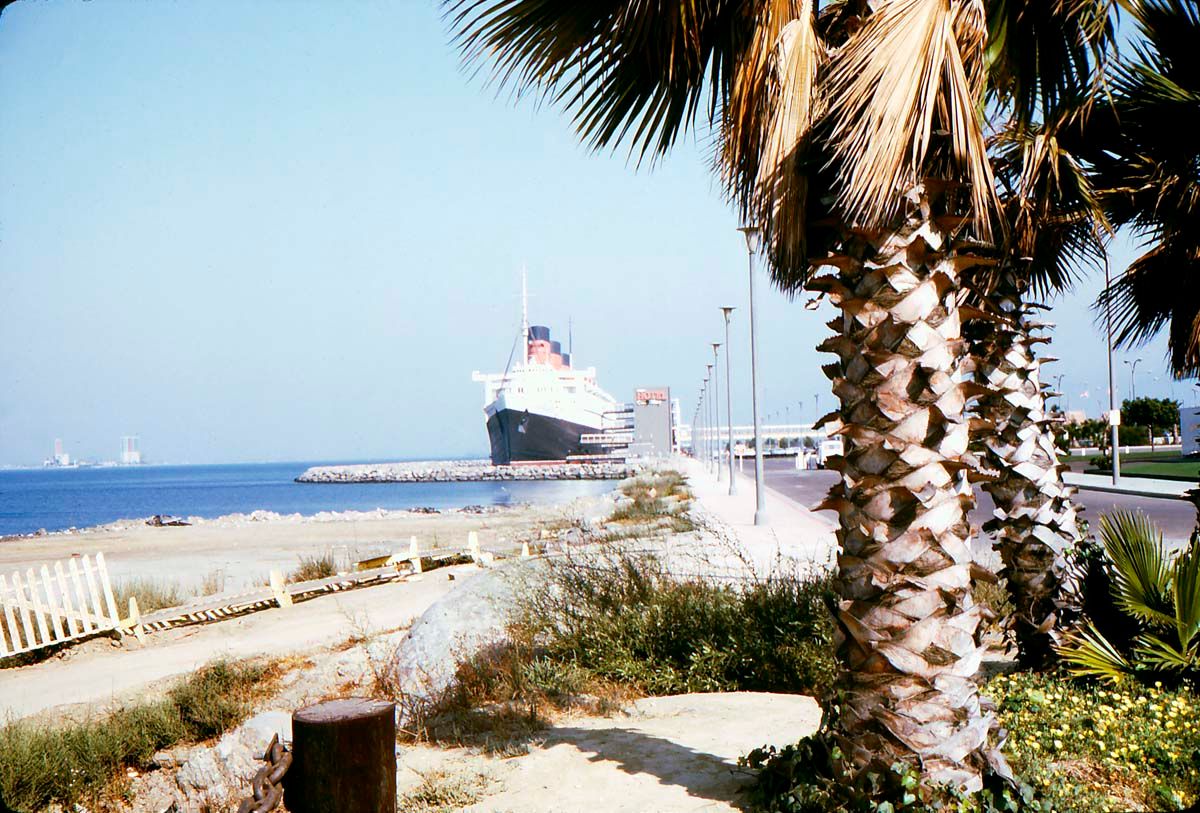 There's the pointy end of the ship! Something tells me that passengers weren't allowed out there by the tippy tip back in the ship's sailing days. Too dangerous, with ropes and chains and other equipment. Plus there was always the possibility of a narwhal attack; I'm still so worried about narwhals that I never leave my home.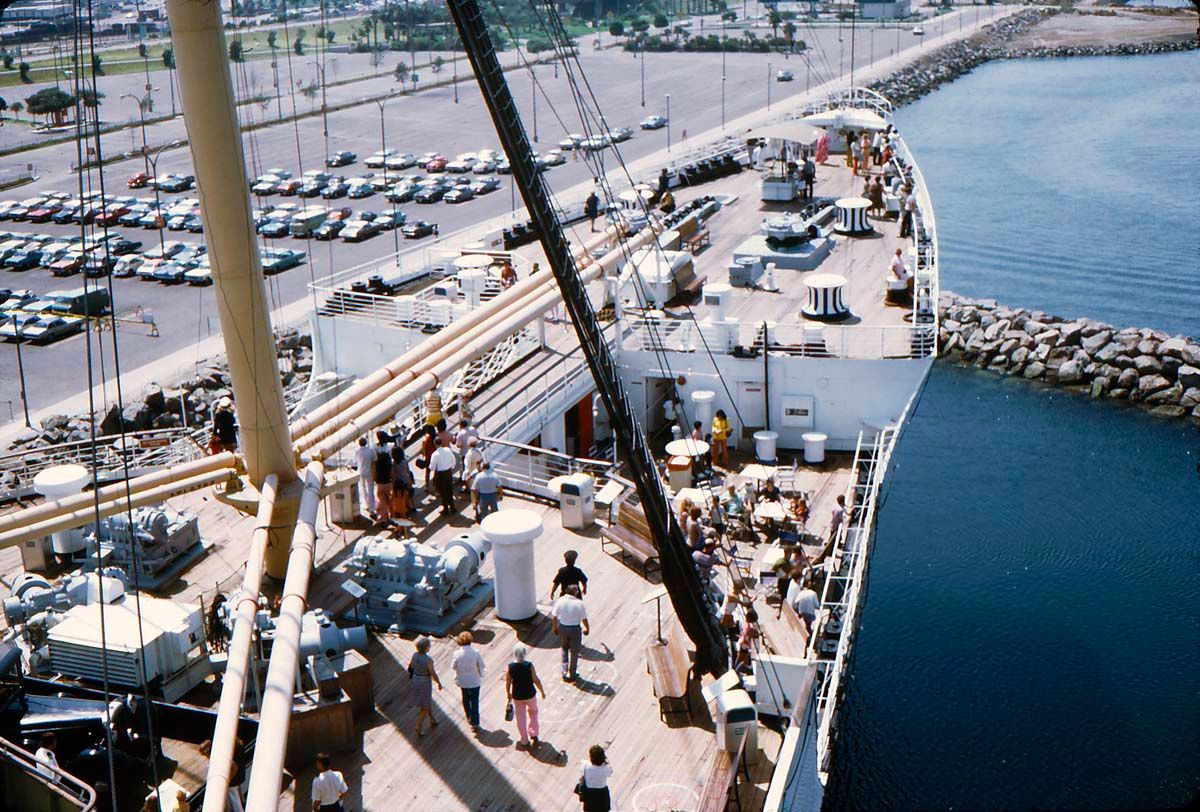 The QM can't hit an ice berg anymore, but you never know, an ice berg might strike
it
! Never underestimate and angry ice berg. Luckily there are plenty of life boats hanging from the row of davits, ready to ferry folks 50 feet to shore.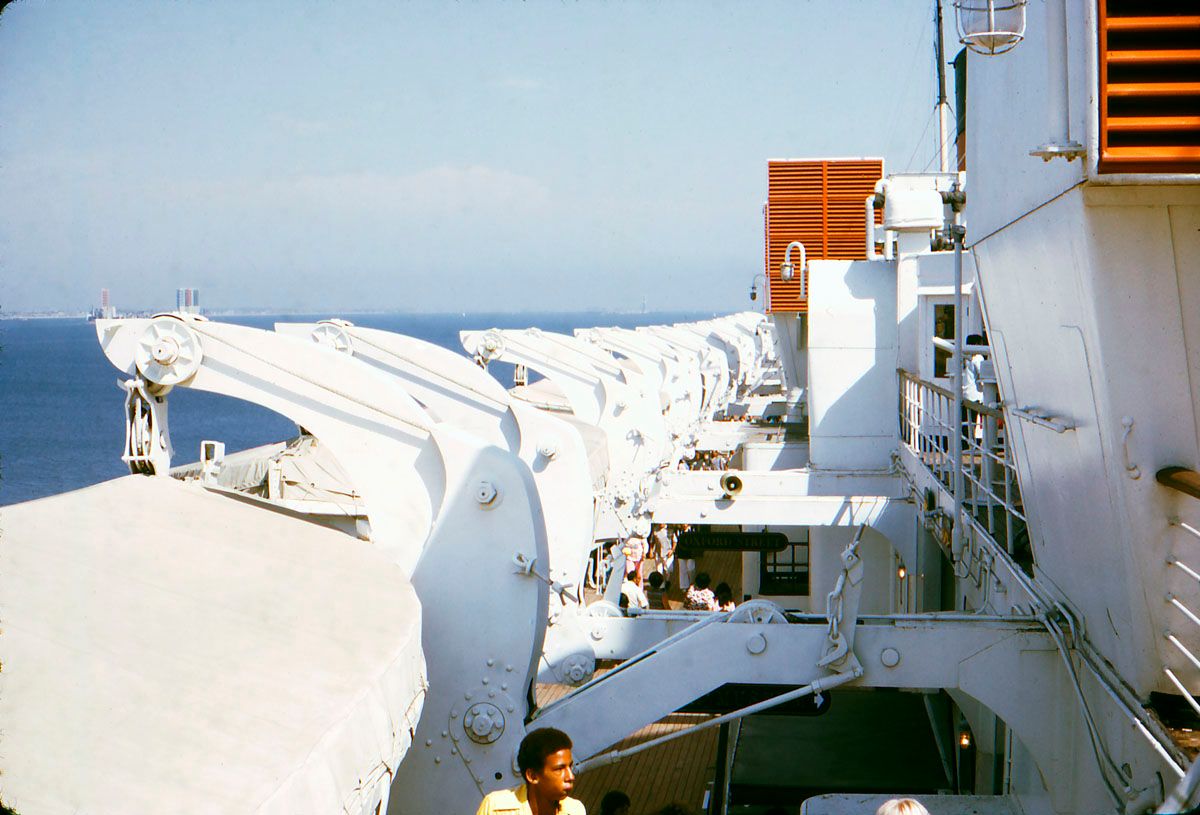 I like this photo's composition, with the three giant funnels shrinking toward the horizon. Perspective! The many cables are there so that teams of trained monkeys can clean the entire ship each night.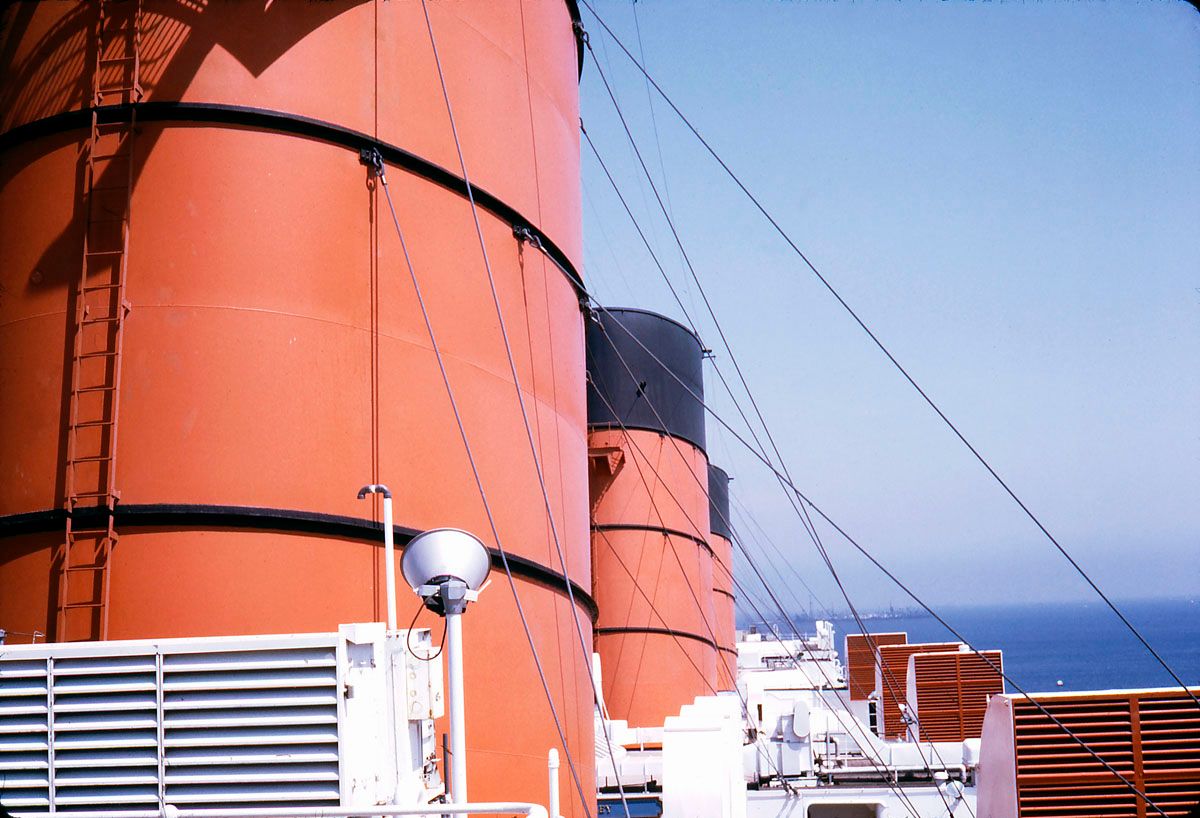 You know I have more Queen Mary photos!