The "elephant bathing pool" was added to Disneyland's Jungle Cruise in 1962, and has remained a popular photo subject ever since. Elephants are just cute, that's all there is to it.
This happy fella is in the best place, beneath a splashing waterfall! That's where I would want to be. On a technical note, it is impressive that this animatronic figure can continue to operate day after day in with all of that water around.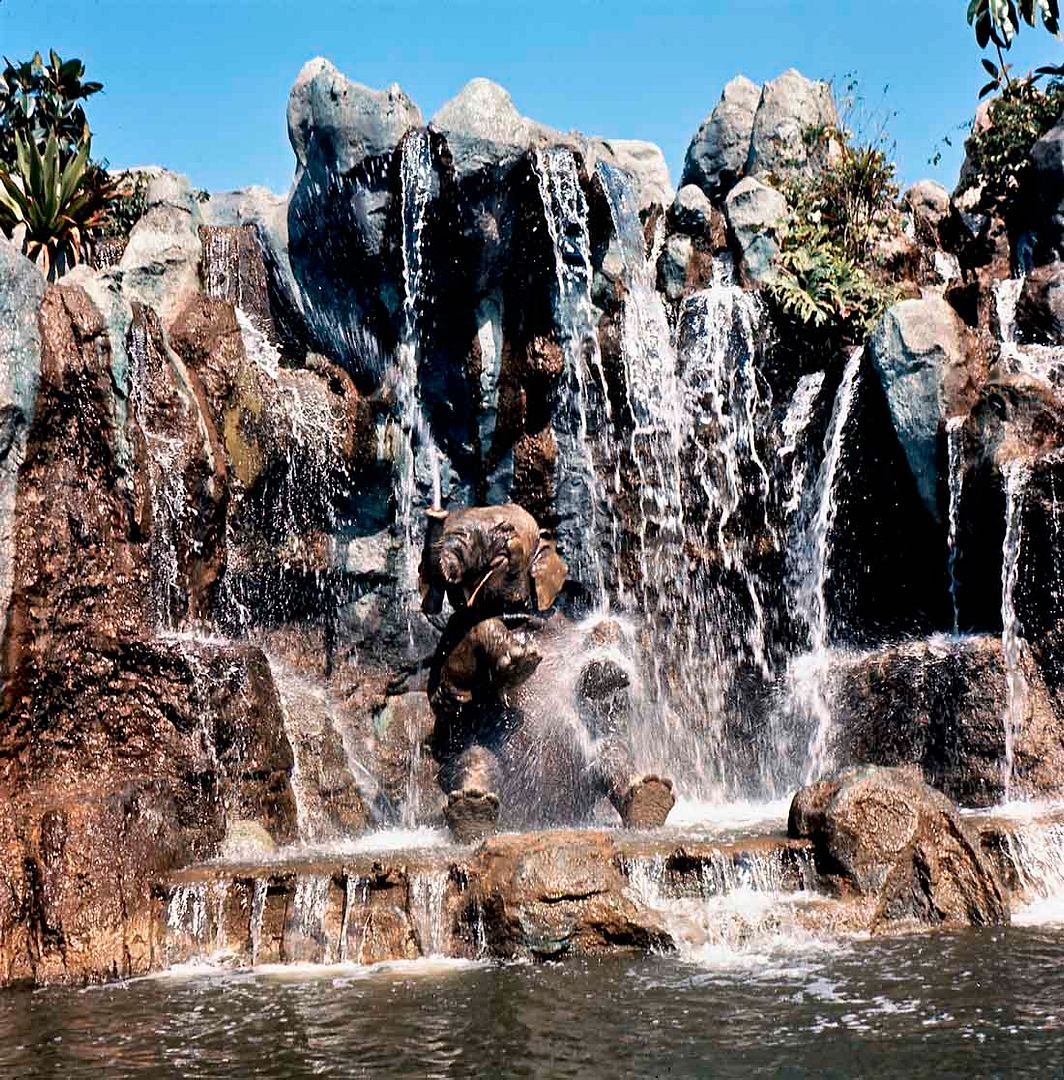 Most of those faux elephants look pretty convincing, and even the more caricatured examples (like the one on the right) still feel surprisingly realistic. Notice that "curtain" hanging behind that one elephant (slightly to the right of center); presumably real plants or rockwork eventually replaced that temporary barrier.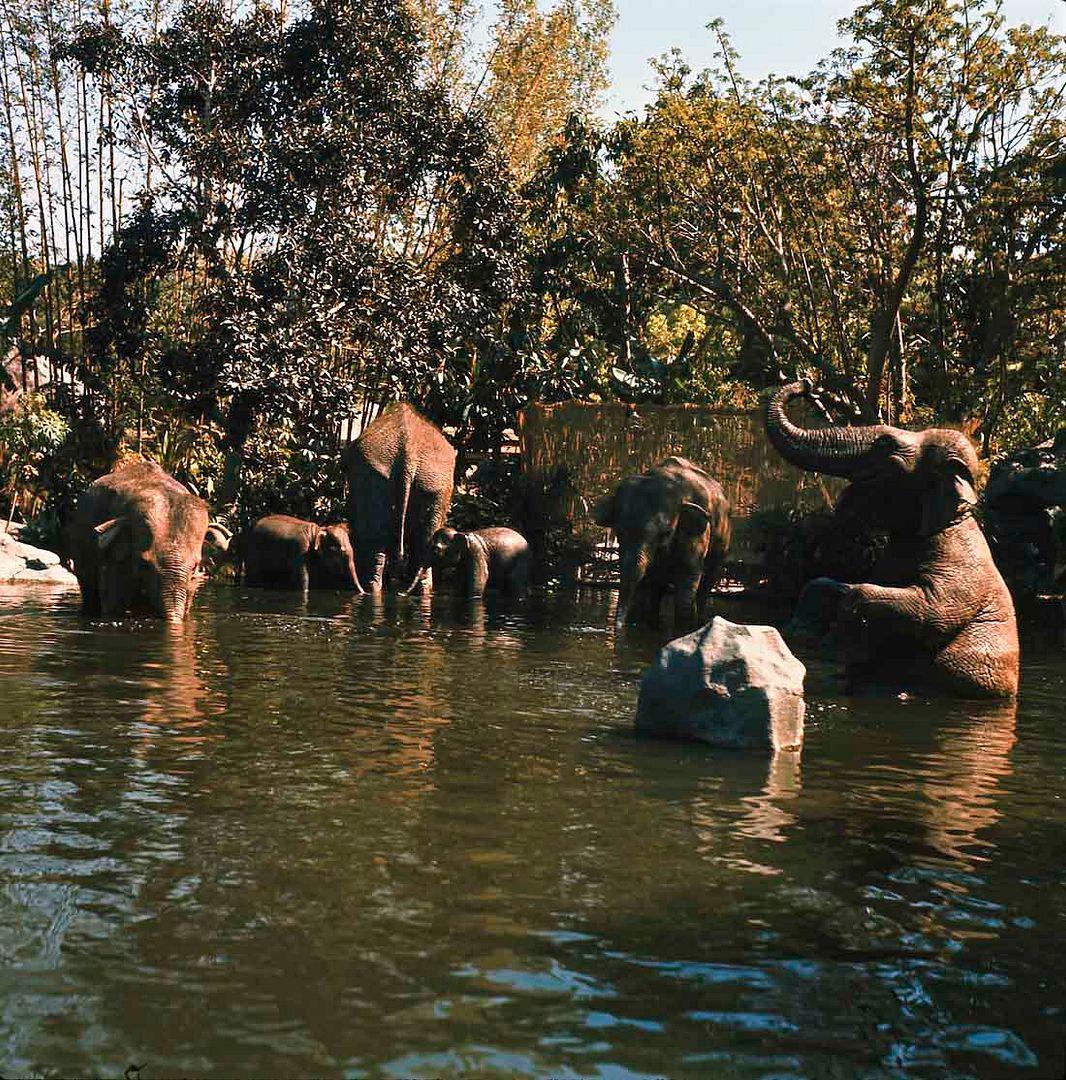 I am reasonably sure that the elephants at the bathing pool have been rearranged fairly often, some being removed altogether. If I had nothing better to do, it might be interesting to compare photos from various years to see what changes were evident.