I recently acquired a group of slides from Universal Studios (California), from March, 1985. 1985? Why that was just yesterday, wasn't it? Seems like it, anyway. About half of the slides were a bit on the blurry side, but I decided to share them anyway. Hopefully they won't drive you too crazy.
Part of the famous tram tour takes you past the peaceful town of Amity, where there has been a series of gruesome shark attacks. (I believe that Amity used to be
this nameless tropical harbor
). See that snack - um, I mean
person
, sitting in that boat?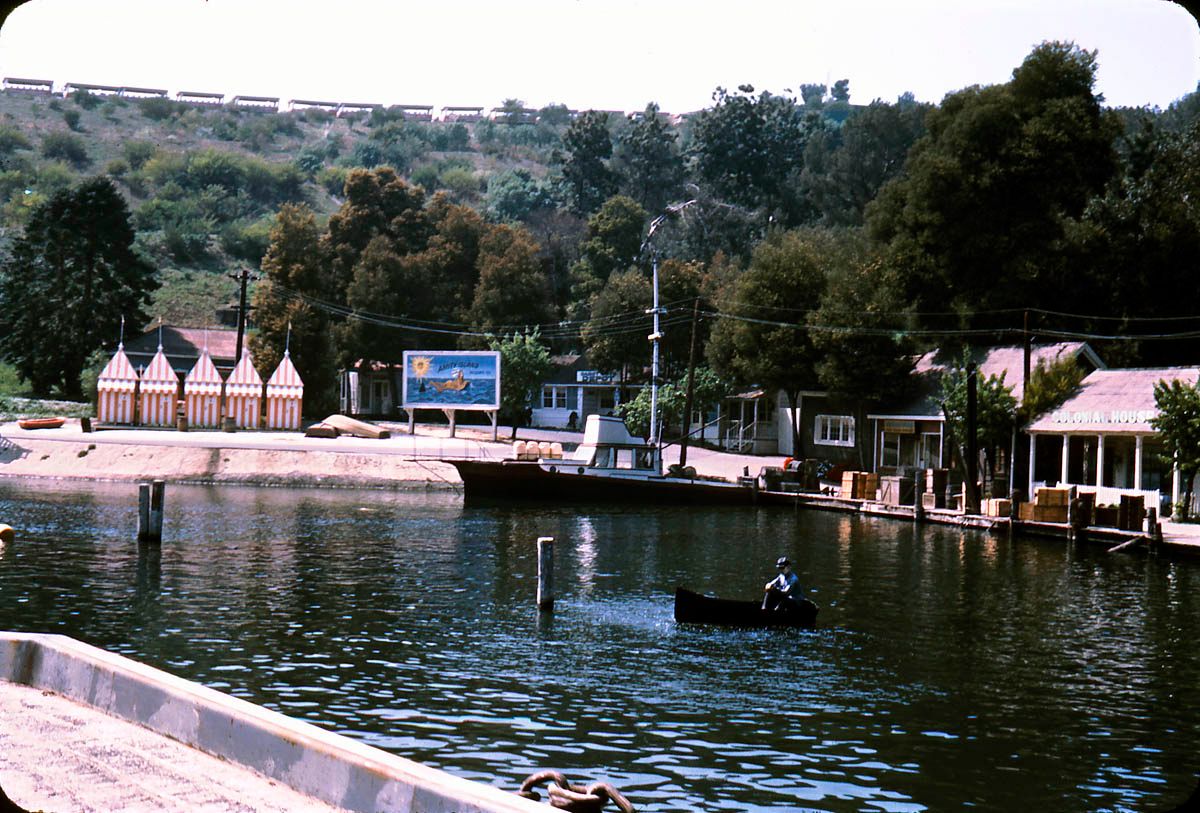 Well, he's just been violently yanked into the water, boat and all! A plume of bright pink/red water used to shoot up right afterwards. I used to go to Universal's "City Walk" (think Downtown Disney) fairly regularly, and from the parking garage way up on the hill I could look down onto this scene and watch the little boat repeatedly sink and re-set itself as trams came by. I could also hear the recorded screams of the fisherman!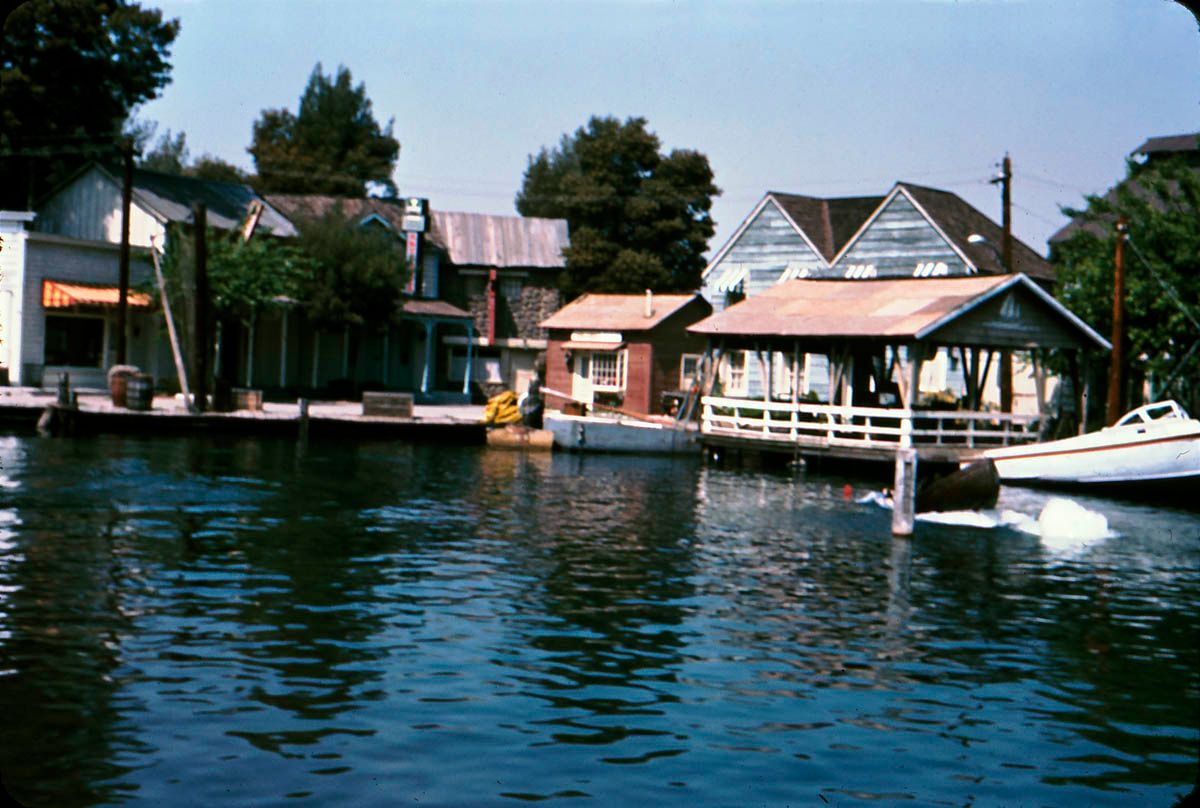 Oh my gosh, it's a Blurry White Shark! They are much more dangerous than a Great White. I was at Universal just last year with my niece and nephew, and it was hilarious to see the looks on their faces when this mechanical shark lurched towards our tram.
And, just because I am trying to use up the blurry photos, here's a shot of the famous house from Alfred Hitchcock's "Psycho". It always surprises me how little it looks when you are there. Notice the light on some scaffolding... I believe that "Psycho 3" would have been shooting right around March 1985 (the movie came out in July, 1986).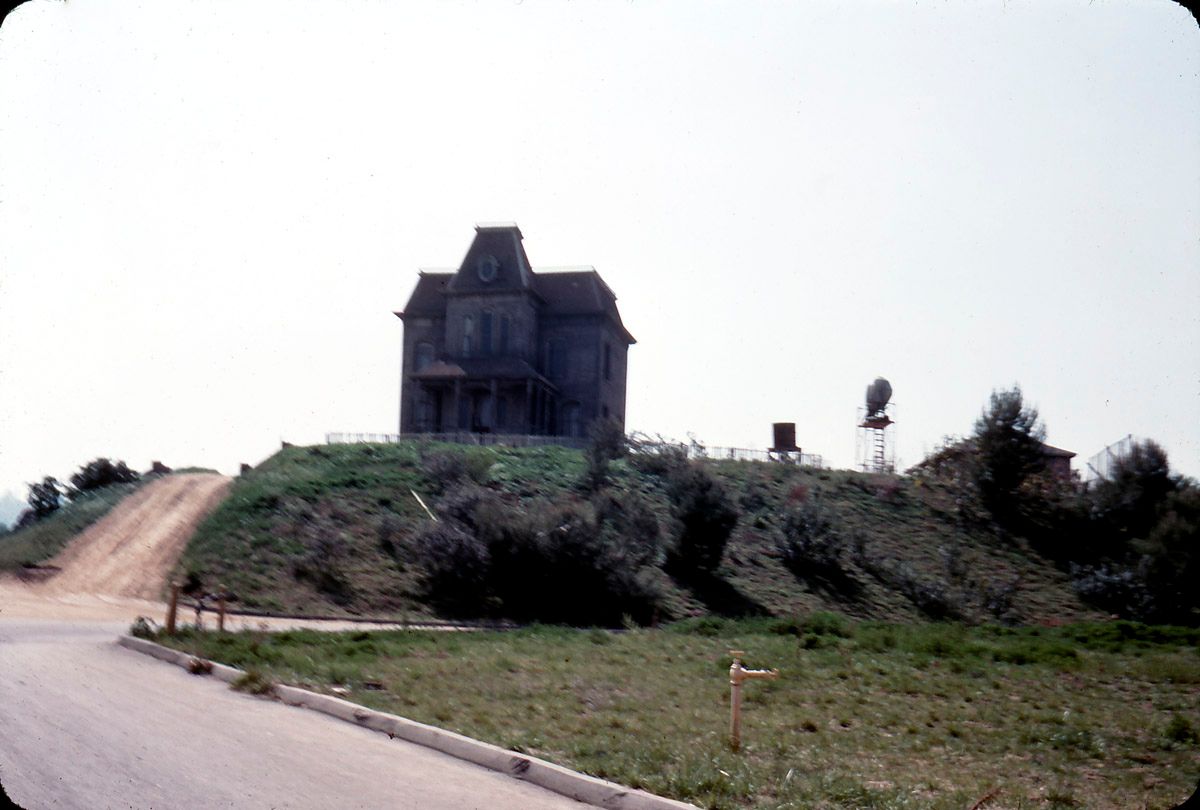 Stay tuned for more from Universal Studios!