More views from the Berry Farm...
Soft-handed city slickers who always wanted to know the thrill of seeing "color" in a pan full of gold dust-laden dirt could head on over to Knott's and try their luck down in this man-made pit. I wonder how many pounds of gold the park has passed along throughout the years?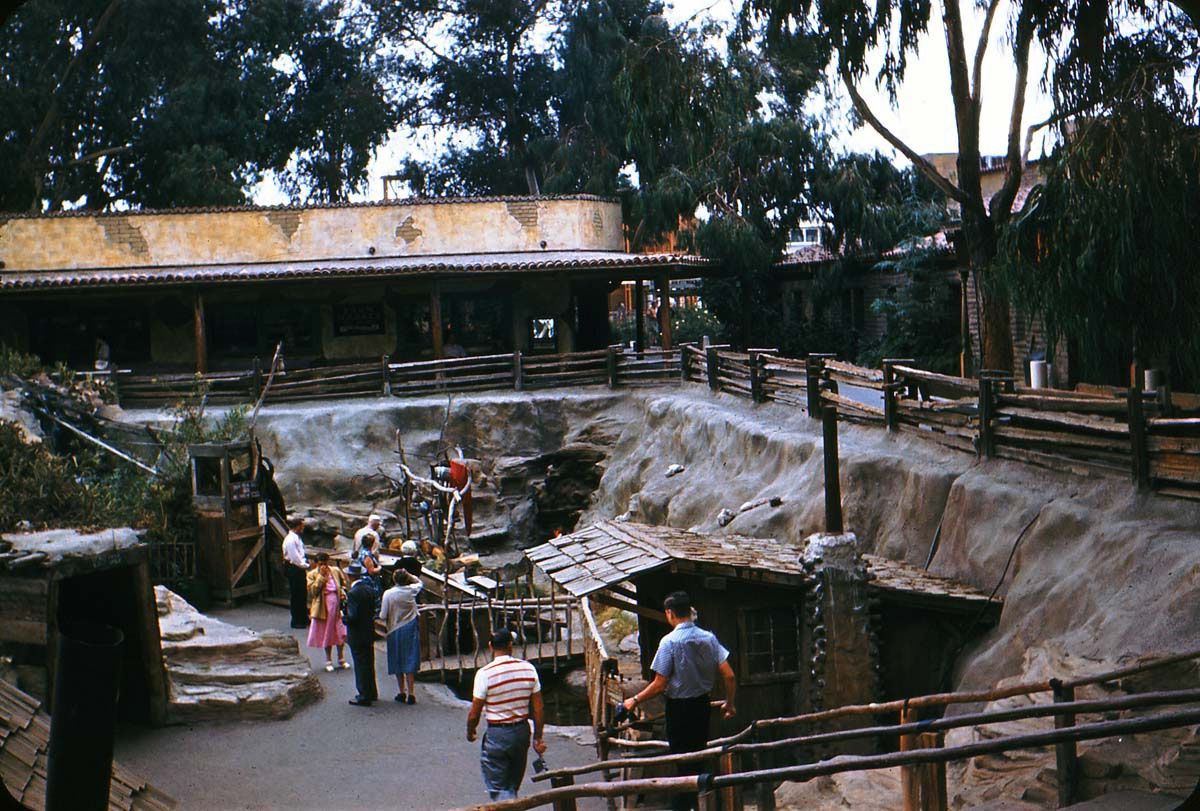 Beware of the mule. Or is it a burro? Or a donkey? I really can't tell. Whatever he is, he is cute and likes to have his ears scratched (just like me!). This nice lady is happy to oblige. And while she's scratching...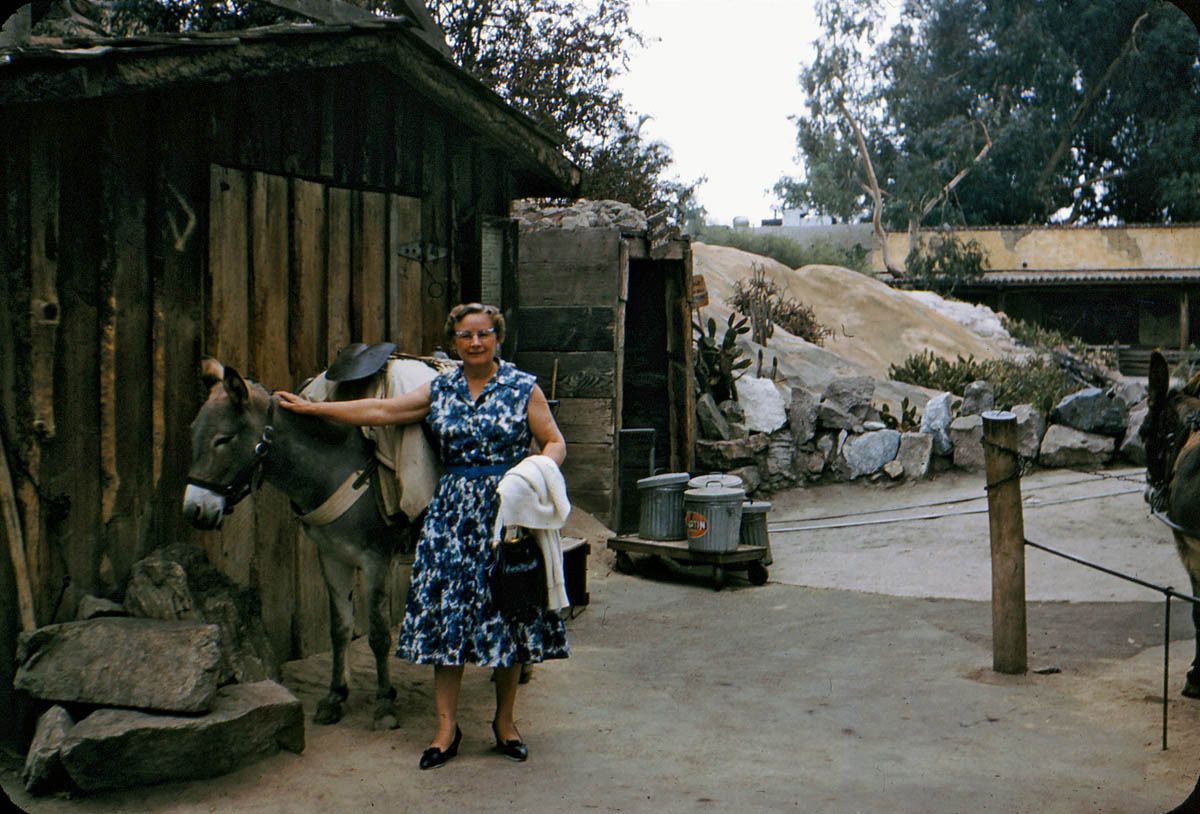 ... her husband has found something that interests
him
. Nell is showing off her gams, and this fella likes what he sees. Don't take it personally, Belle.