The Mickey Mouse floral portrait is one of more famous icons of Disneyland, but it's looking pretty bare here... apparently it had just been freshly planted. Give it a week or so! What, you're not coming back in a week? The fence looks sad and naked without the colorful attraction posters that used to adorn it; I guess that they stopped displaying those around 1967.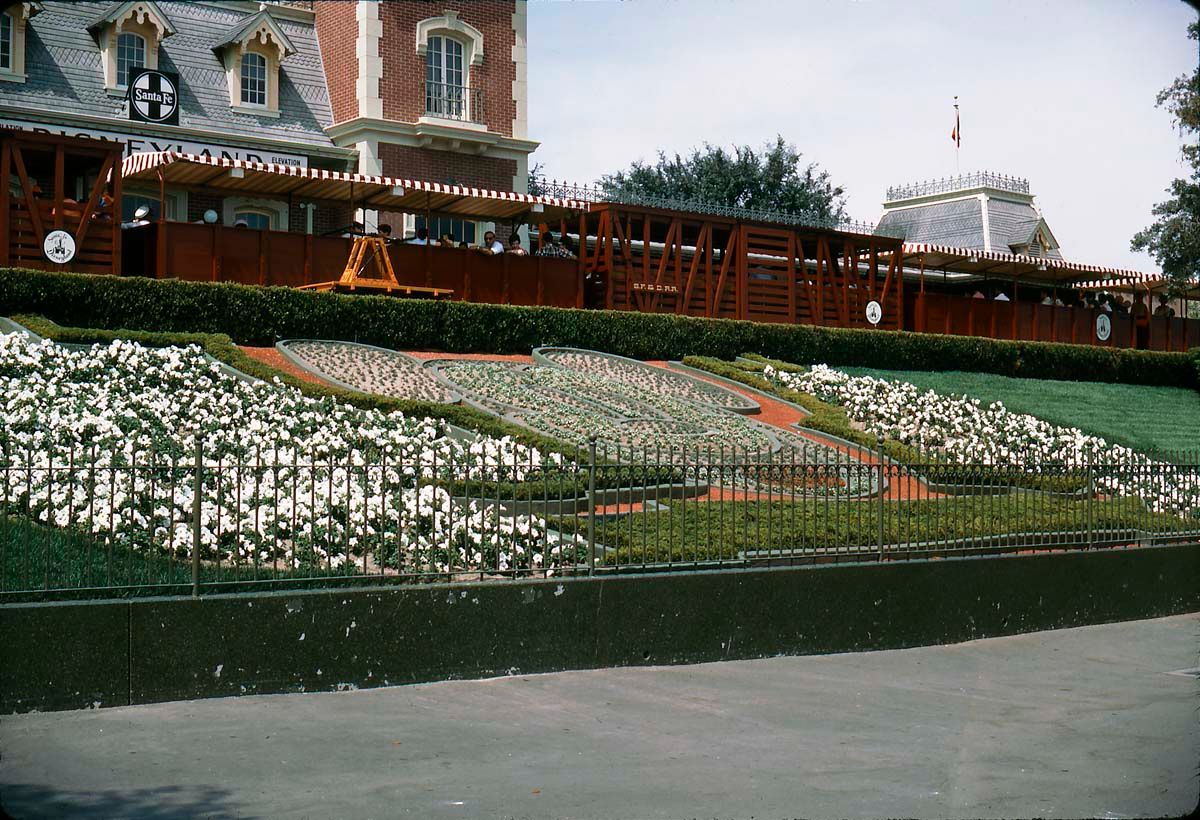 Here's a lovely shot looking north. As much as I love the olive trees in the hub (especially at night, with their twinkling lights), they are obscuring most the castle here. The shadows are getting longer on this summer afternoon.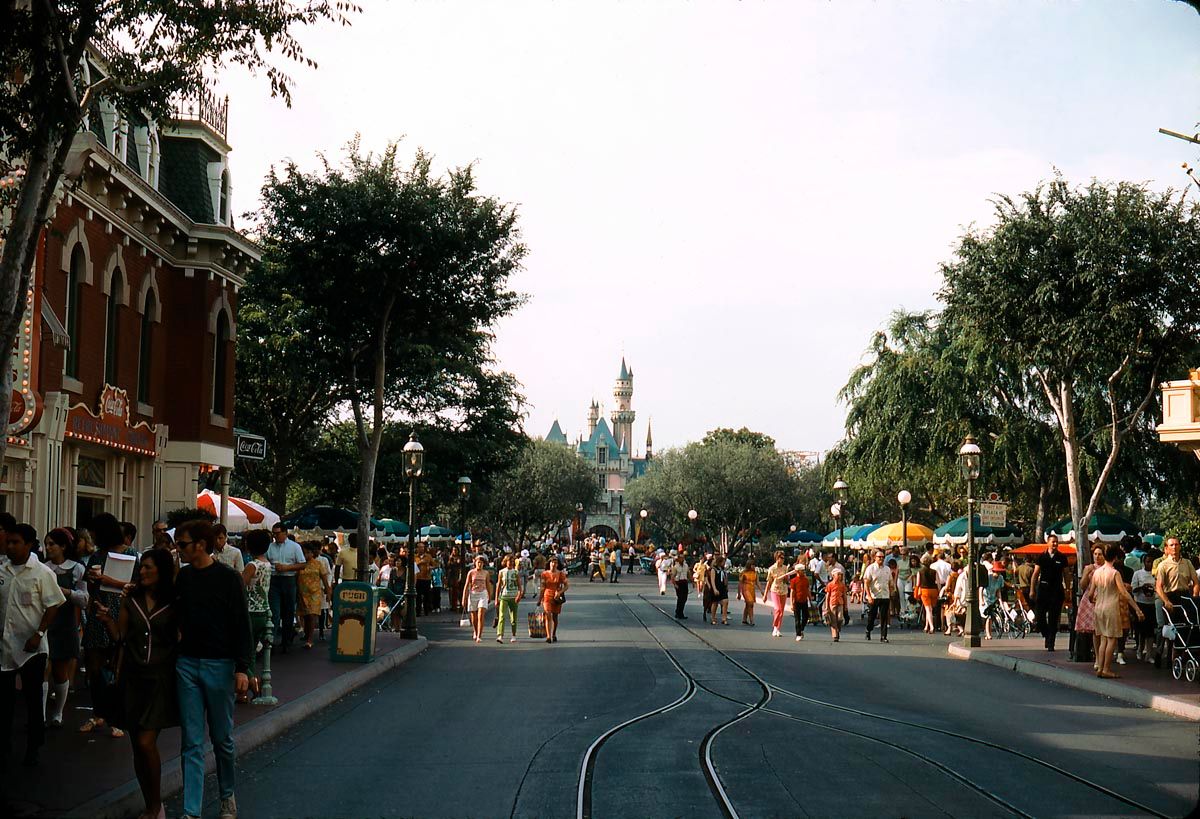 Turning to look south towards Main Street Station, the clock tells us that it is almost 5:30. I wonder what that banner over Town Square was for? I'm going to guess that it said "Disneyland Welcomes Major Pepperidge". Notice that the gas streetlights are already lit though it won't be dark for hours. Let's go to the Main Street Cinema and watch Lillian Gish do something old-timey.