Here are the last four vintage Knott's photos from GDB reader Bill Youmans! See part one HERE.
There's Bill (age 9) and his sister Barb (age 5) frolicking among the tombstones on Boot Hill. The headstone that Bill is looking at reads, "Joe McGee - Died April 1 1865 - Rest In Peace Until I Come - Your Widow Anna". I can't tell if that's supposed to be kind of beautiful, or really creepy!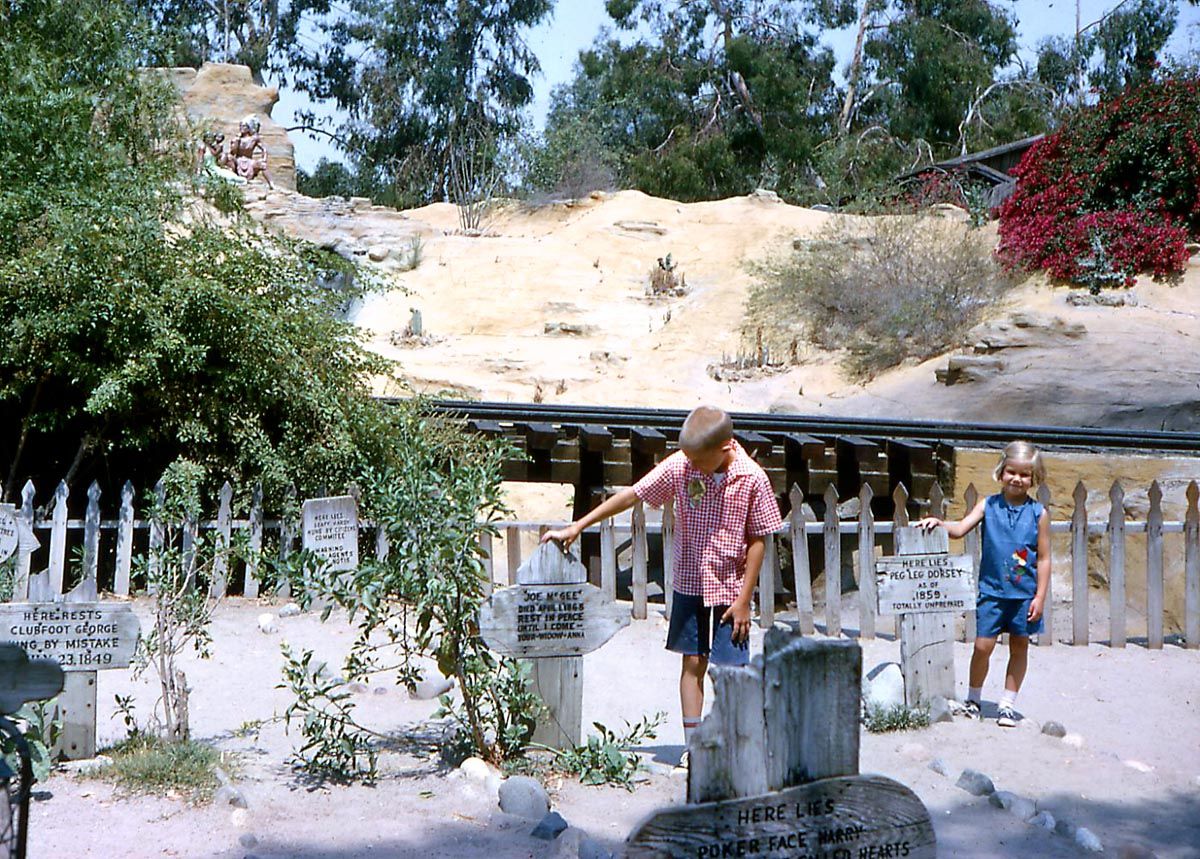 What a great photo of the train! There's the ticket depot to its right. The new Calico Mine Train ride would be sort of behind us.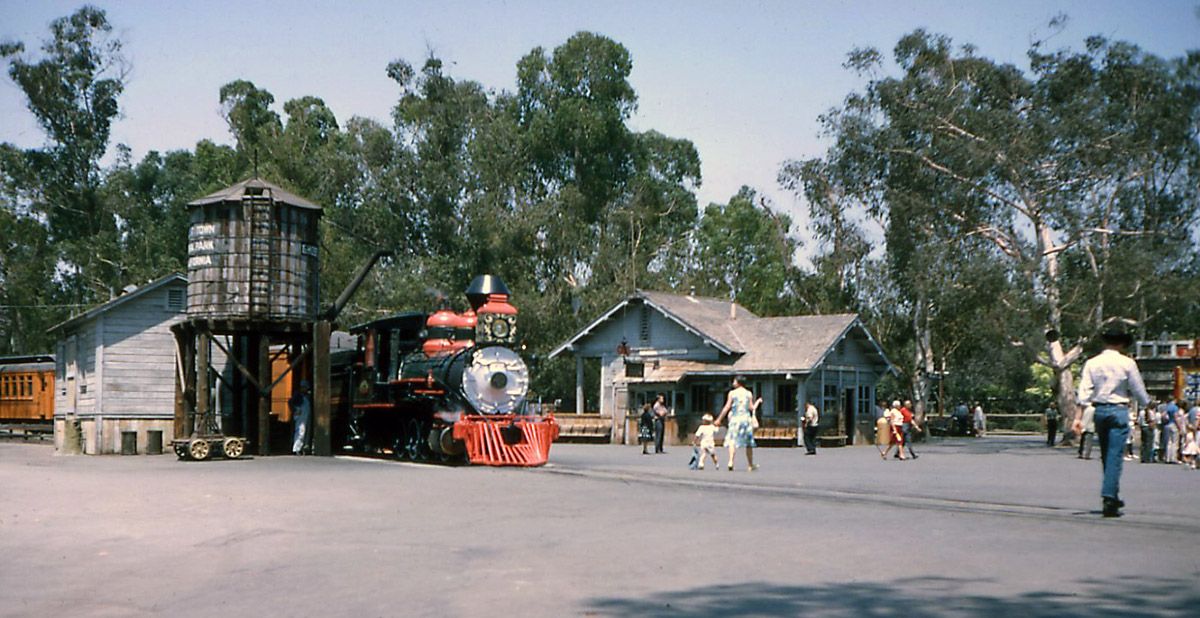 Dino the Donkey (that's what I call him, anyway) gets more lovin' from Bill and Barb (that's their mom Marian in the white dress). In the foreground you can see a bit of the arastra, which was a thingamabob originally used to crush gold ore.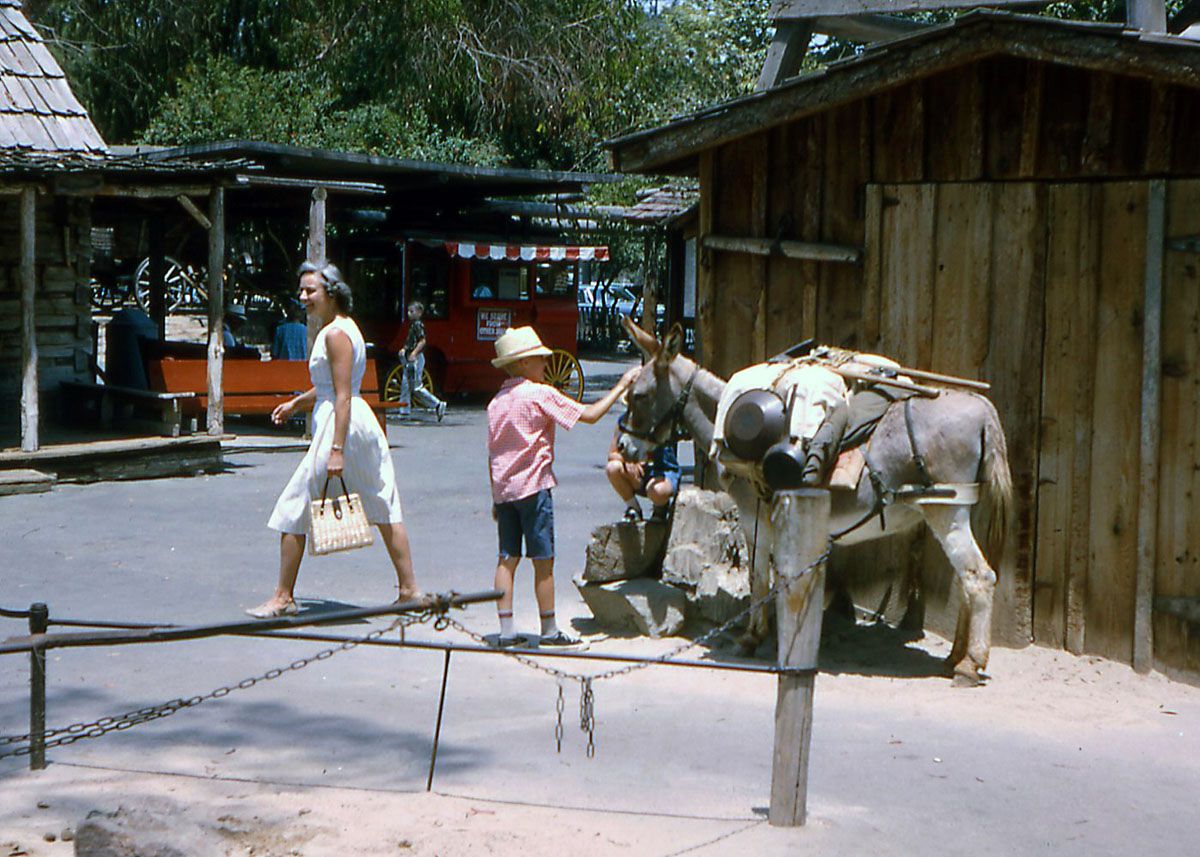 And finally, Barb has just finished a slice of boysenberry pie! Mmmm-mmm. I'm jealous! I almost want to drive all the way to Knott's just for that.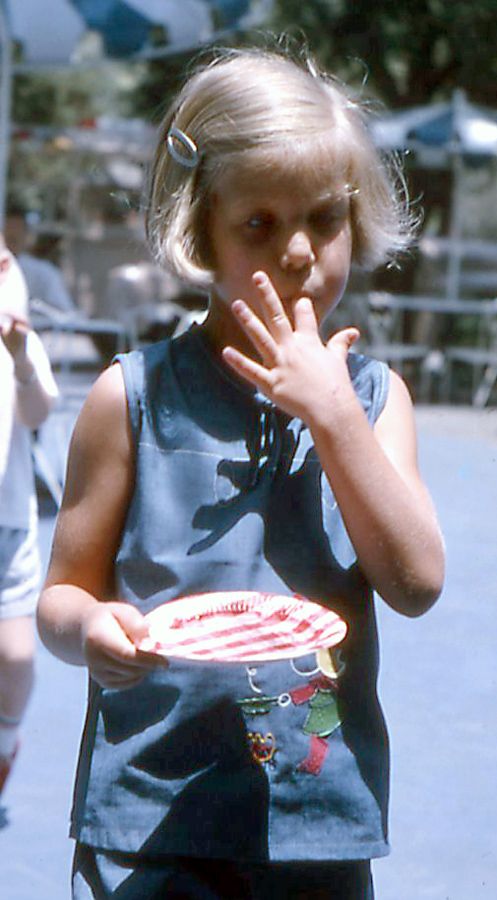 I'd like to send a big
THANK YOU
to Bill Youmans for sharing his family photos from Knott's Berry Farm!