Here are some oddball Disneyland souvenirs that you might enjoy taking a look at! They don't have to be ultra rare to be fun.
Hey looky, it's a li'l plastic Mark Twain in a li'l plastic bottle! It's resting on a blue marshmallow blob. This cheesy item is probably from the late 1960's or the 1970's; it was cheap, and I really like it! (The glued-on end of the bottle says "Walt Disney Productions" on it, in case you were wondering).
Months ago
I posted photos of some metal "tip trays" featuring Main Street vehicles. Here's another one that I just got, with the lovable and infrugable Omnibus.
I love pinback buttons, and I love postcards, and this souvenir combines them both. This giant button (about 6 inches across) has a lenticular postcard (those are the kind that have a 3-D effect when you wiggle them) affixed to it. There were 3 other lenticular cards in this set, so I can only assume that there were 3 other buttons too.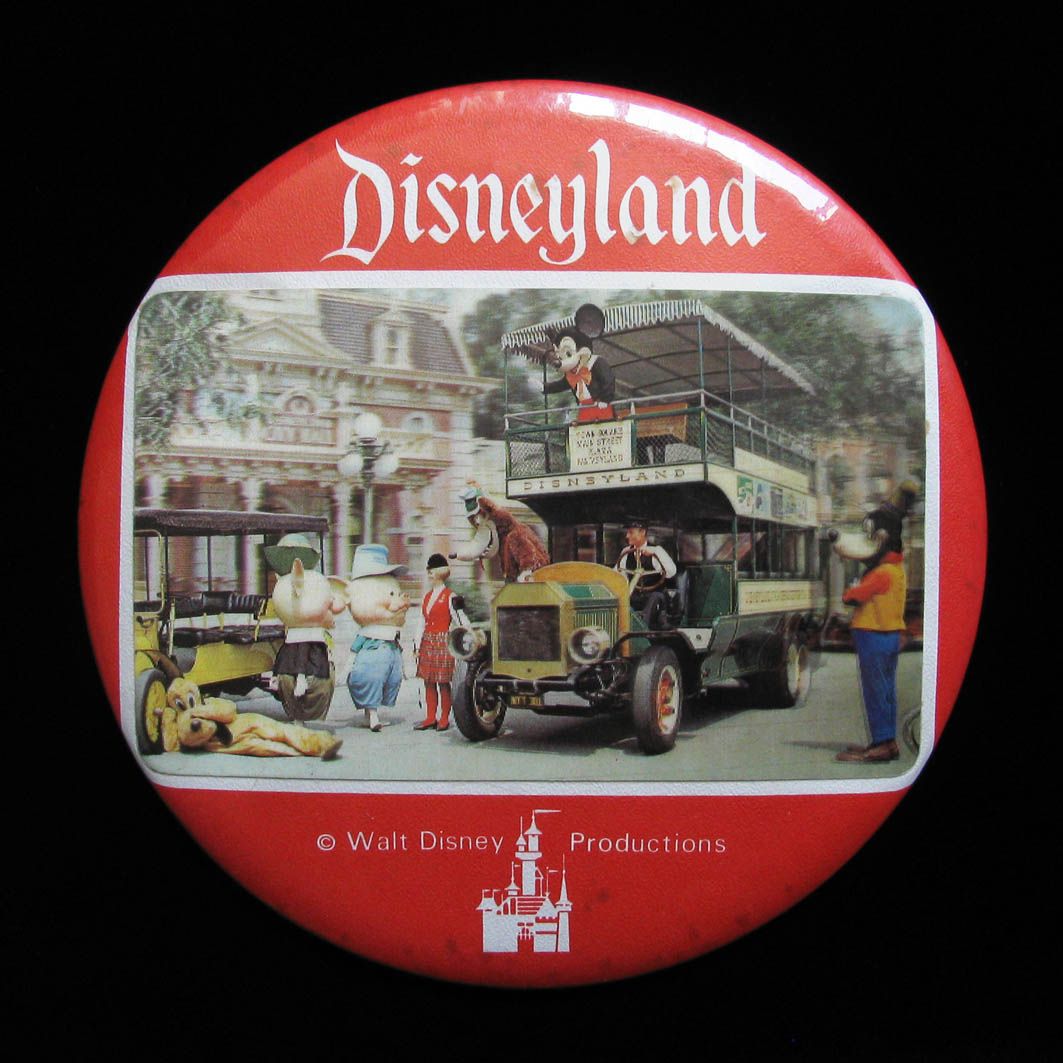 Here's the back of the thing, for those of you who are curious...