Today we're going to spend some time in Atlantic City, New Jersey!
AC's famous boardwalk opened in 1870, and was one of the first of its kind. It's over four miles long! That's a lot of boards. As you can see from the photo (circa June 1962), it was quite a place; sort of a cross between old Las Vegas and Times Square - except that there was an ocean right near by. To the right you can see some signs for attractions on the famous Steel Pier, including "Ripley's Believe It Or Not!", and the Diving Horses. Check out the enormous sign to the left, for Planters Peanuts...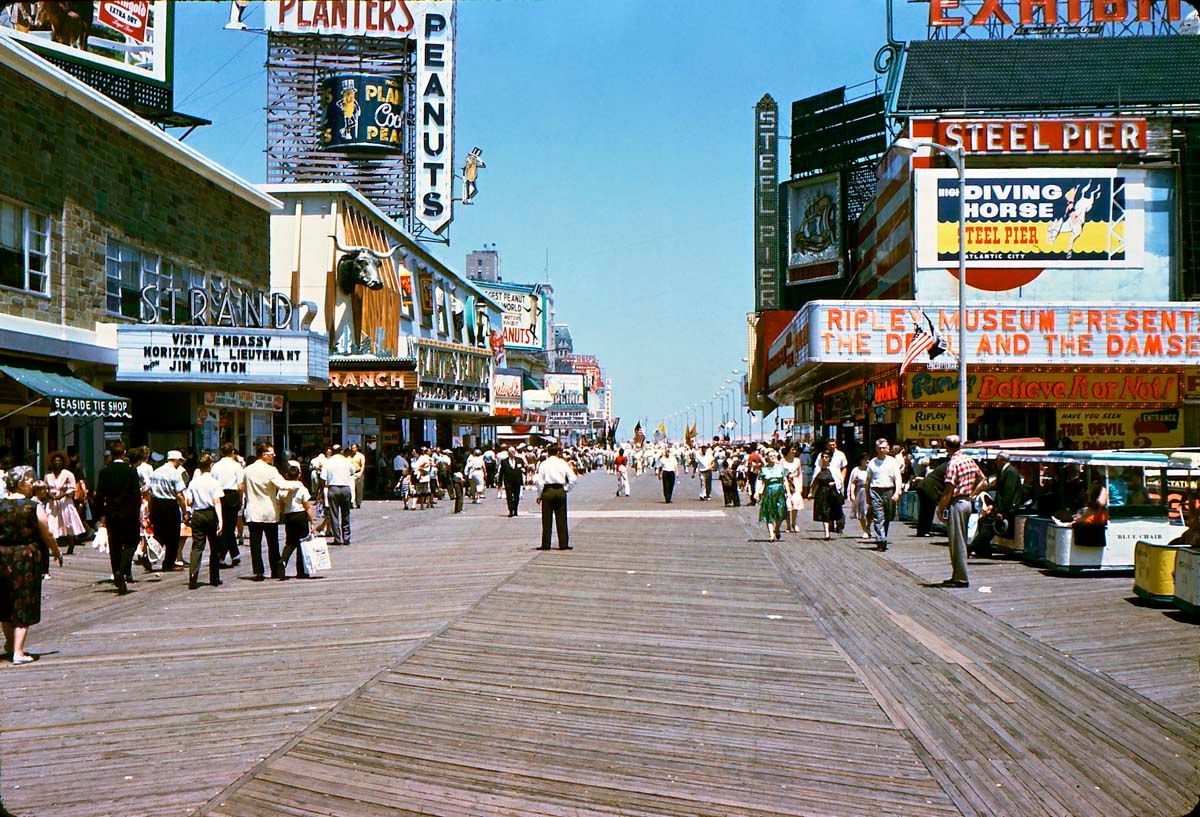 There's Mr. Peanut himself, looking lightly-salted and elegant. Apparently there used to be a bench in Atlantic City with a sculpture of Mr. Peanut... you could sit next to him, touch him, confess your sins to him, and have your picture taken with him. But he's gone now...
From a different lot comes this bird's-eye view, taken from a nearby hotel (I assume). You can see lots of assorted carnival-style rides, including bumper cars, a Ferris Wheel, a carousel, a "spook house" (oh, how I wish I could see the spook house!), and much more. Notice the rows of pilings that probably helped to absorb the energy of storm waves in the winter.