I hope today's photos make you as happy as they make me! Of all of the "lands", the pre-1959 Tomorrowland fascinates me the most. So much of Tomorrowland's history is poory documented, leaving us only with intriguing titles like "The World Beneath Us", "Space Station X-1", and the "Color Gallery" (though one or two photos have sprung up to whet my appetite even more).
This first picture was taken from the entrance to Tomorrowland; swivel your head to the left and there was Circarama, the pre-cursor to "Circlevision 360". The first film shown in this format was "A Tour of the West", and as far as I know, no copy is known to exist. Hopefully it will be discovered in one of Disney's vaults someday! Imagine seeing the American west in glorious color, circa 1955!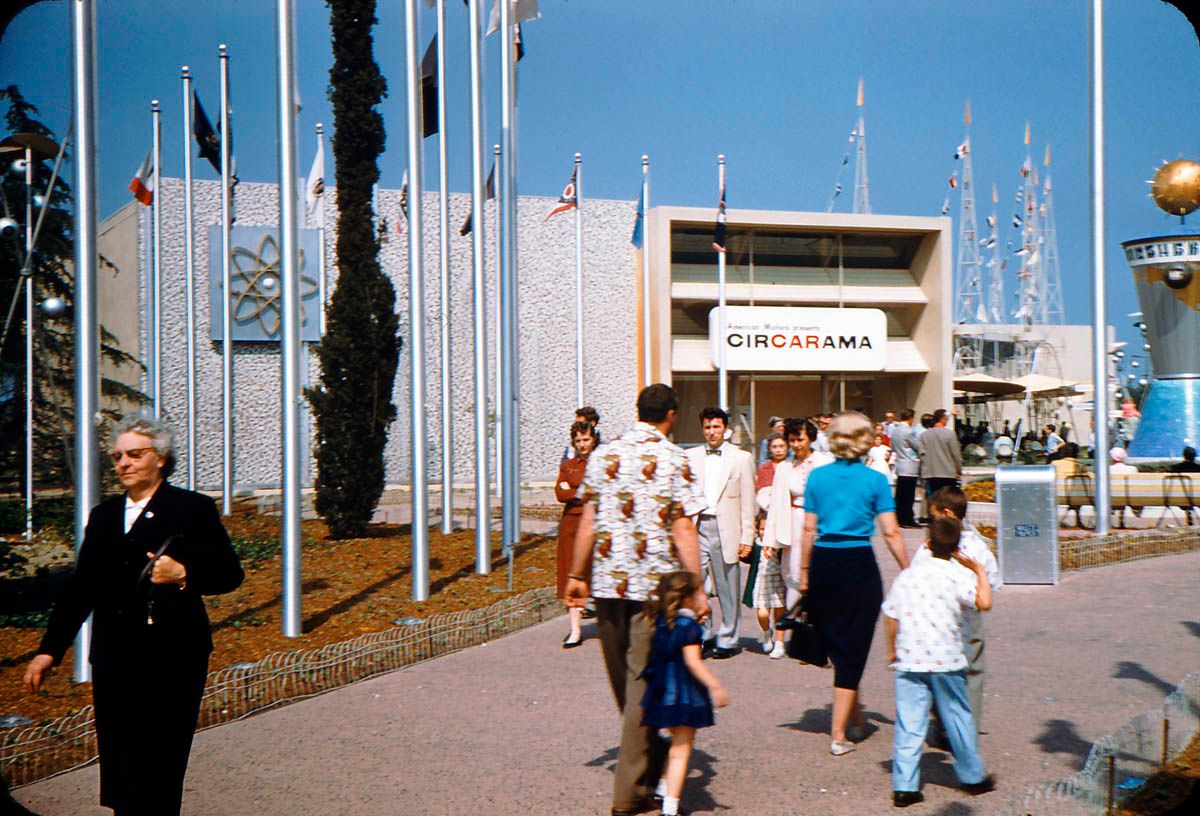 Without taking a step, we look to our right, and can see the façade of Monsanto's "Hall of Chemistry". Another attraction I'd give my prehensile tail to see! Even if it was just full of beakers of colored water and bubbling dry ice, I would be a happy fella. Throw in some blinky lights, and I'd be grinning for a week. The Hall of Chemistry would survive until September 1966!