Here are four more photos from somebody who really loved "It's a Small World"!
When you are one of the Three Little Pigs, you are used to adoration and stardom. It just comes with the territory. Which piggy is this? The "Piper Pig"? Or the "Fiddler Pig"? Either way, that young girl is thrilled! Meanwhile, check out the guy who has completely unbuttoned his shirt. Thank goodness for t-shirts! I'll bet he wishes he had a cold can of Pabst Blue Ribbon.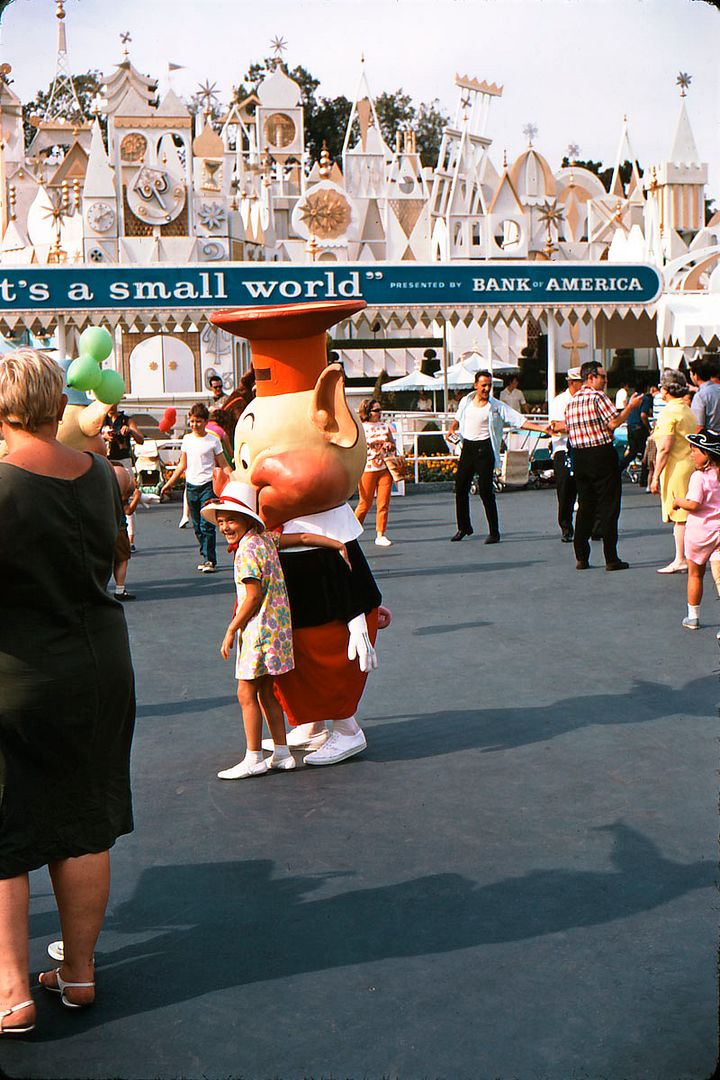 The Big Bad Wolf has mellowed since 1933. Now he loves kids, especially when they are fricasseed. The older of the two boys notices that the wolf is covered in the same shag carpeting that can be found in his front hallway.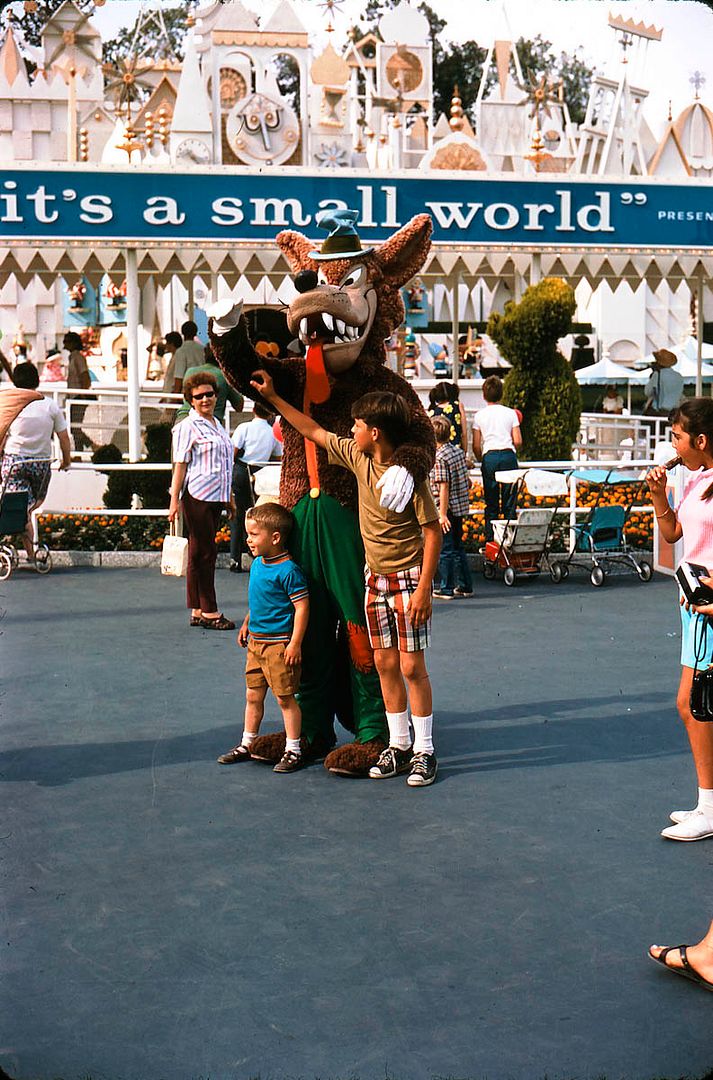 I hope that Apple sponsors "It's a Small World" and that the façade is changed to a smooth, glossy white rectangle!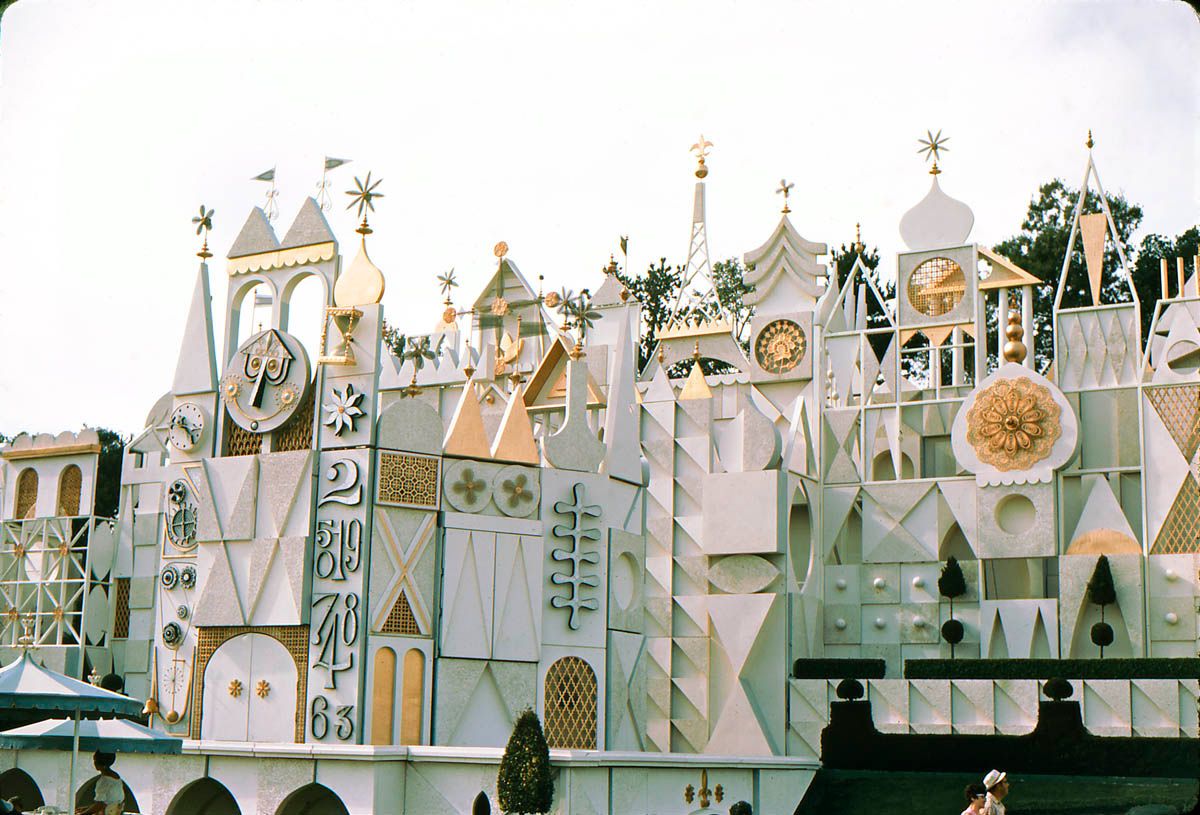 Did you know that topiaries contain
NO
tapioca?