The Flower Mart on West Center Street would not have enticed me at all, as pretty as it was. But there were bathrooms at the end, and those would have enticed me. Mr. Handyman is in the foreground, complete with his high school wood shop toolbox, his spirit level, and a handful of stakes (for vampires!).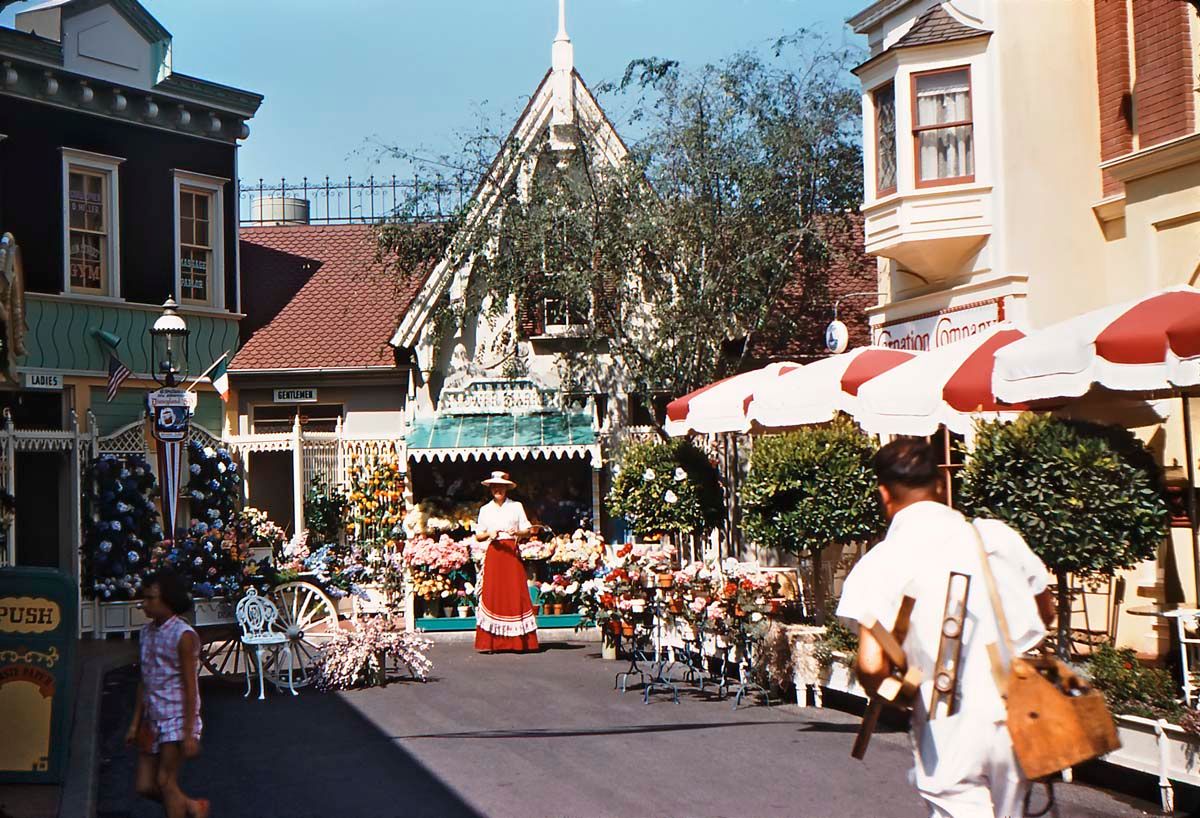 Here's Christopher D. Miller's window; he was Walt Disney's grandson (born in 1954), and Walt was obviously pleased as punch. I'm guessing that he had visions of his grandson playing little league baseball and Pop Warner football, which made the gym an appropriate location for the tribute. I want my name on the massage parlor! How can I make that happen?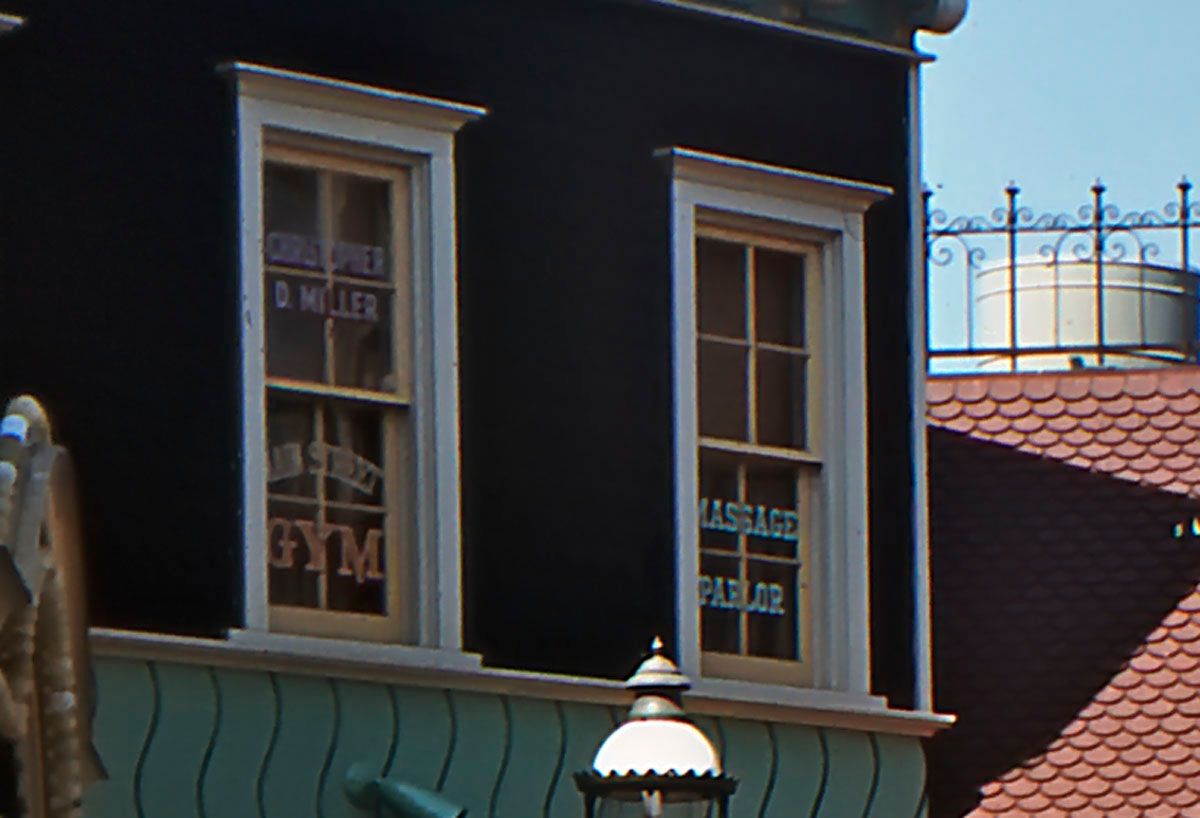 A daring climber can be seen at the peak of the Matterhorn; I am reminded of the Grinch lurking atop Mt. Crumpit. The structure in the foreground hid the boat storage area for Storybook Land; since this view was visible from the Disneyland Railroad, I am surprised that the powers-that-be seemed OK with the jumble of ladders and scaffolding.