Happy friday the 13th, everyone! You've got time to spend a minute or two in Fantasyland, circa 1956, haven't you?
Walking through Sleeping Beauty Castle puts you right in the thick of Fantasyland. The three guests in the middle of the picture are wondering which direction to go, since they've never been to Disneyland before! I've always liked the way the building in the background jut out from the castle walls (just like in real medieval towns, apparently). Notice that the shop is called "Fantasy of Disneyland" - eventually renamed "Tinker Bell Toy Shop".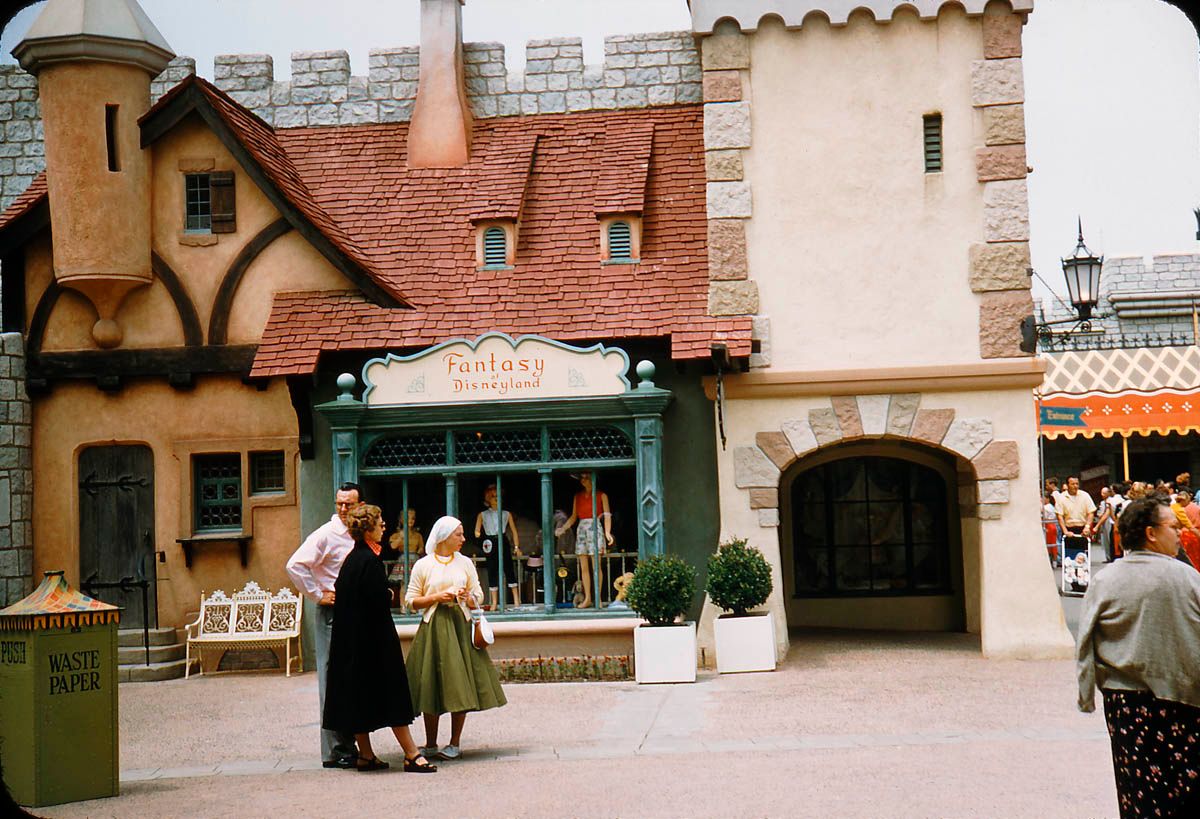 Here's a closer look. First of all, that lady is rockin' the head scarf or babushka or whatever it's called! I wonder if she is Russian Orthodox? The shop window has three creepy mannequins, modeling tasteful fashions for girls. "Marsha"!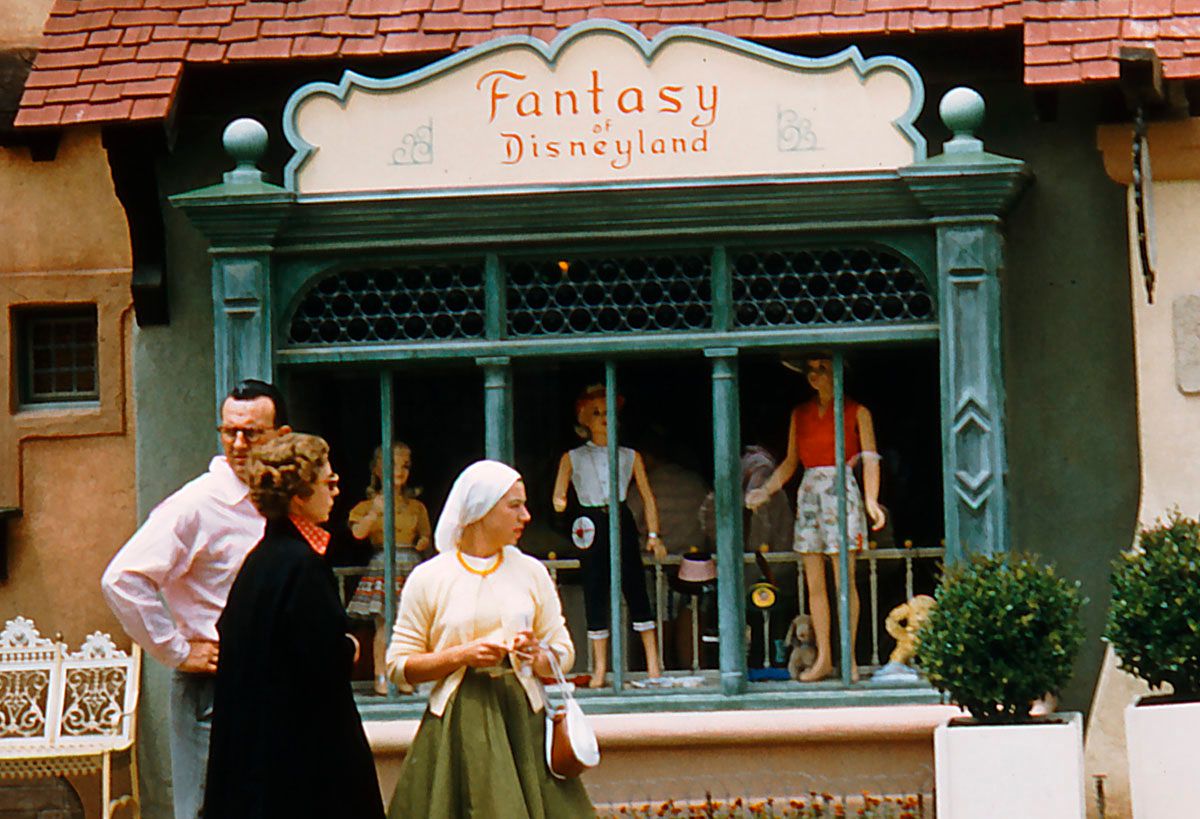 You know it, you love it, it's the Chicken of the Sea pirate ship! I call chickens "fish of the land", which is weird
and
annoying.