Ford's "Magic Skyway" and GM's "Futurama" got a lot of press, but Chrysler had a pretty awesome series of exhibit's at the World's Fair too. One of the stranger offerings was the Autofare "Zoo", which featured fanciful sculptures of animals, entirely made from car parts. There was a porcupine (I see him in the background!), a frog, a mantis, and whatever the hell these two things are supposed to be. Caterpiggles?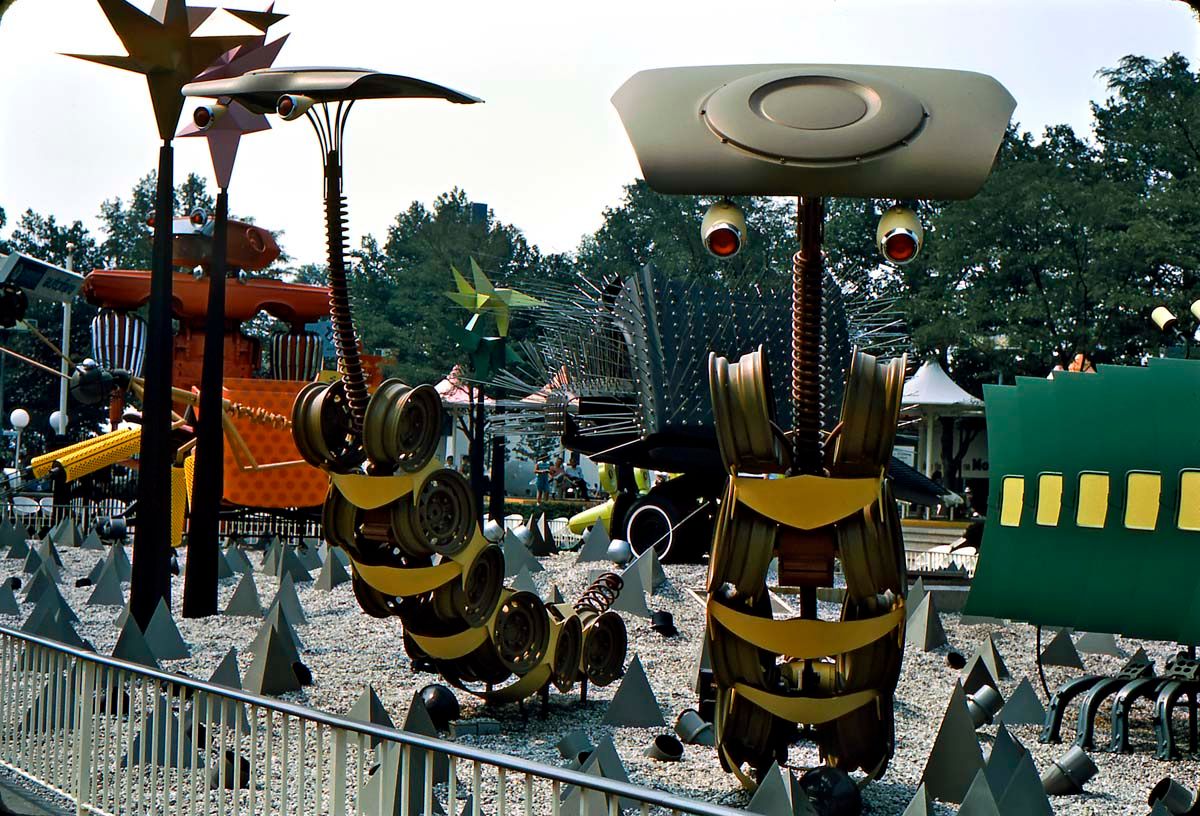 Here's a great shot of Avis' "Antique Car Ride". Did Arrow Development have anything to do with this attraction? This must have been an "off the shelf" ride (don't get me wrong, I'm sure it was still fun). Wouldn't it have been cooler if the cars were all futuristic atomic cars? The Ford pavilion is in the background.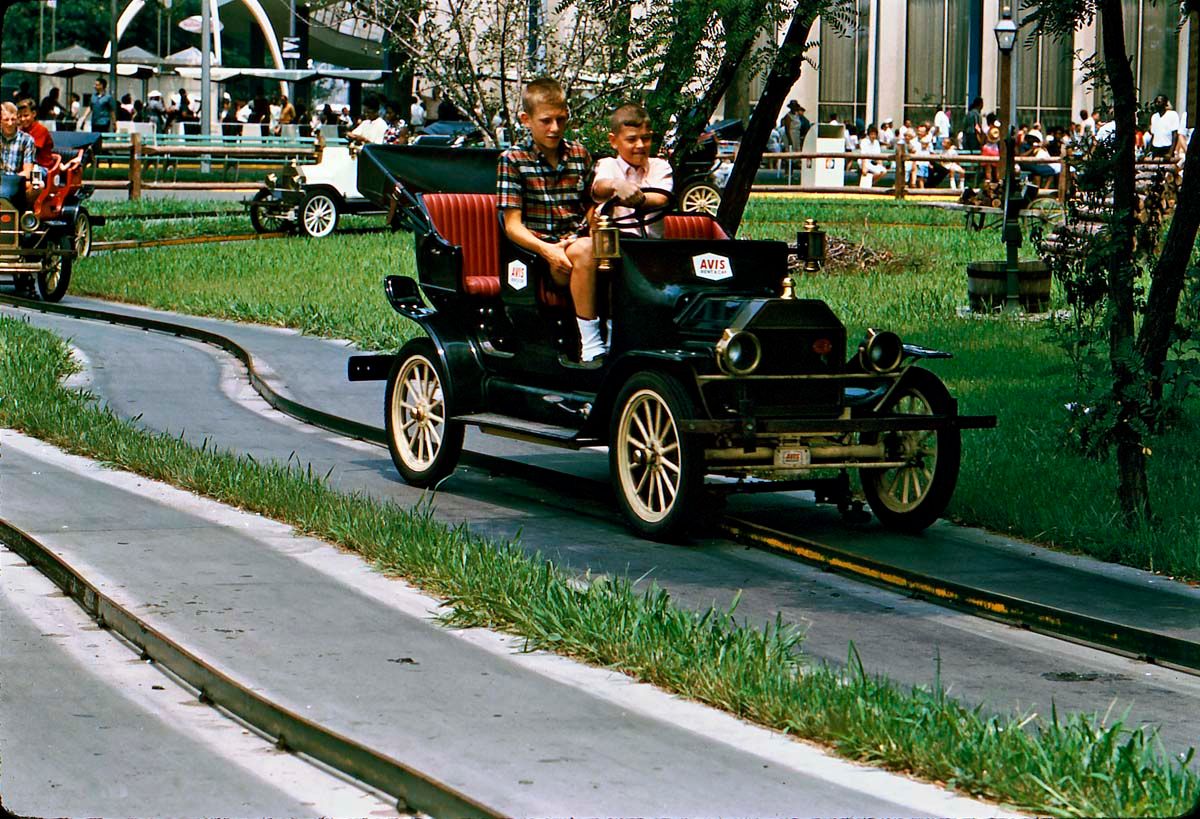 There's the familar Moon Dome, part of the Travel and Transportation pavilion (I call it the T&T pavilion, please don't go to the T&A pavilion by accident). Among the features seen here was a film sponsored by United Airlines about the miracle of jet travel; a flying saucer show (complete with a visit by martians!); "Around the World With The Navy" (another movie); and the attraction that you would see within the Moon Dome, "Beyond The Moon", which explored man's environment from the nucleus of an atom to outer space. Sounds very "Disney"!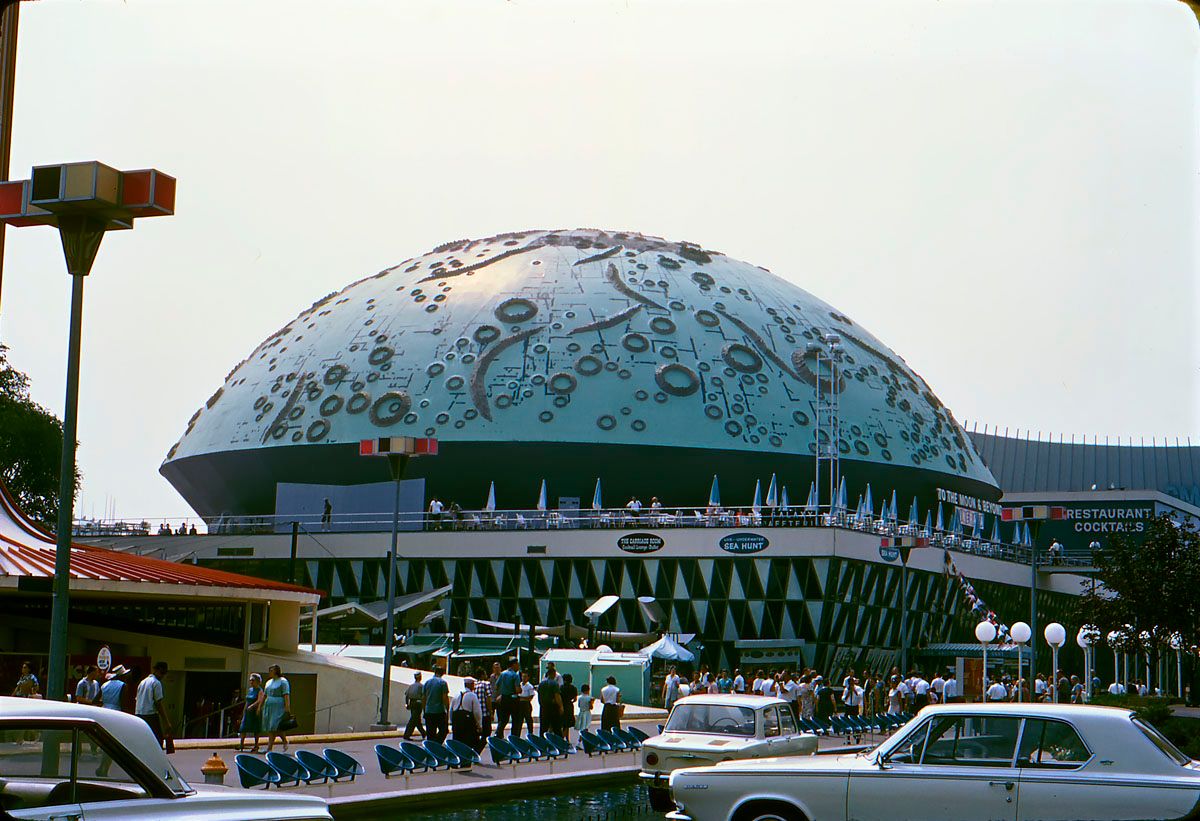 First of all, I labeled this image "Timex", for reasons not clear to me. It was right after I bumped my head. This giant clock is not quite as cool as the Clock of the World at Disneyland, but it told you the time, and (judging by the number "10") also served as a landmark on maps (please correct me if I'm wrong!).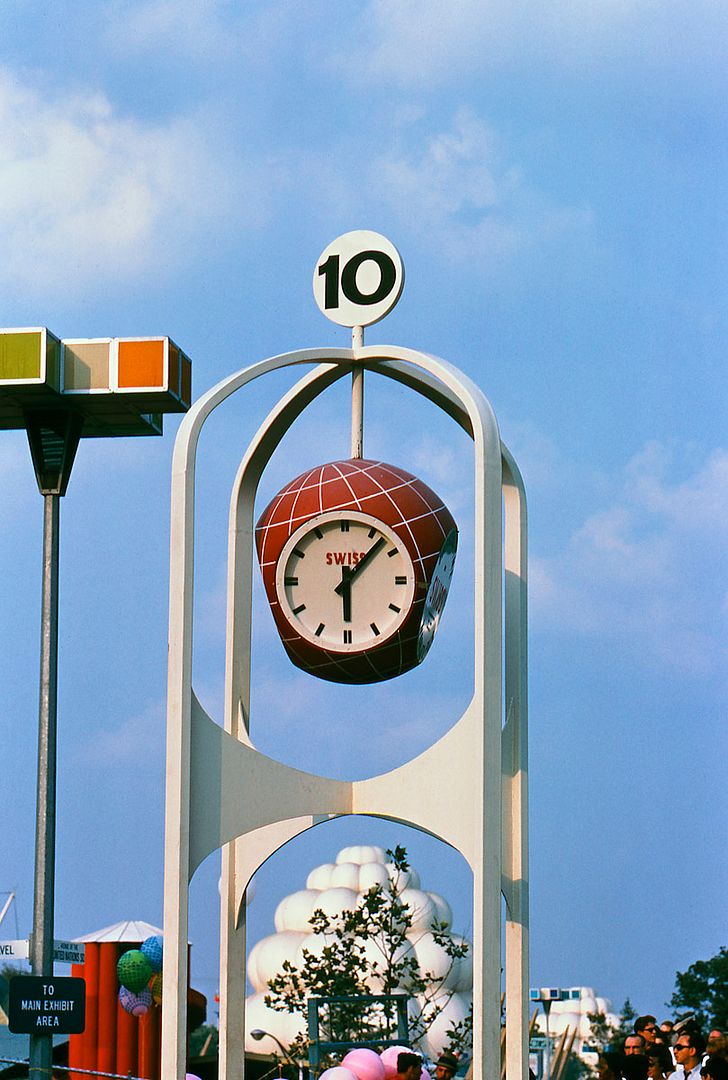 As always, stay tuned for more New York World's Fair images!