We all love the Matterhorn, with its thrilling bobsled ride, and the memories of the Skyway passing through it. But hey! there is another Matterhorn! Who knew! It's located in the Pennine Alps between Italy and Switzerland. This one doesn't have any crazy rides, but I guess I like it anyway. Here are a couple of photos circa 1955, in glorious Kodachrome.
Isn't that totally boss? I believe that this photo was taken from the nearby Gornergrat, which affords visitors a spectacular view of its neighbor, when the weather cooperates (it was completely clouded over when I went years ago). If there was ever a mountain that needed to be climbed, it would be the Matterhorn! It was finally summited in 1865, but over the next 130 years, 500 other climbers lost their lives, so it is no cakewalk.
As for that semi-ruined building, it might be what is now a hotel - the "Kulmhotel Gornergrat". It's hard for me to say, but I'll bet somebody out there knows.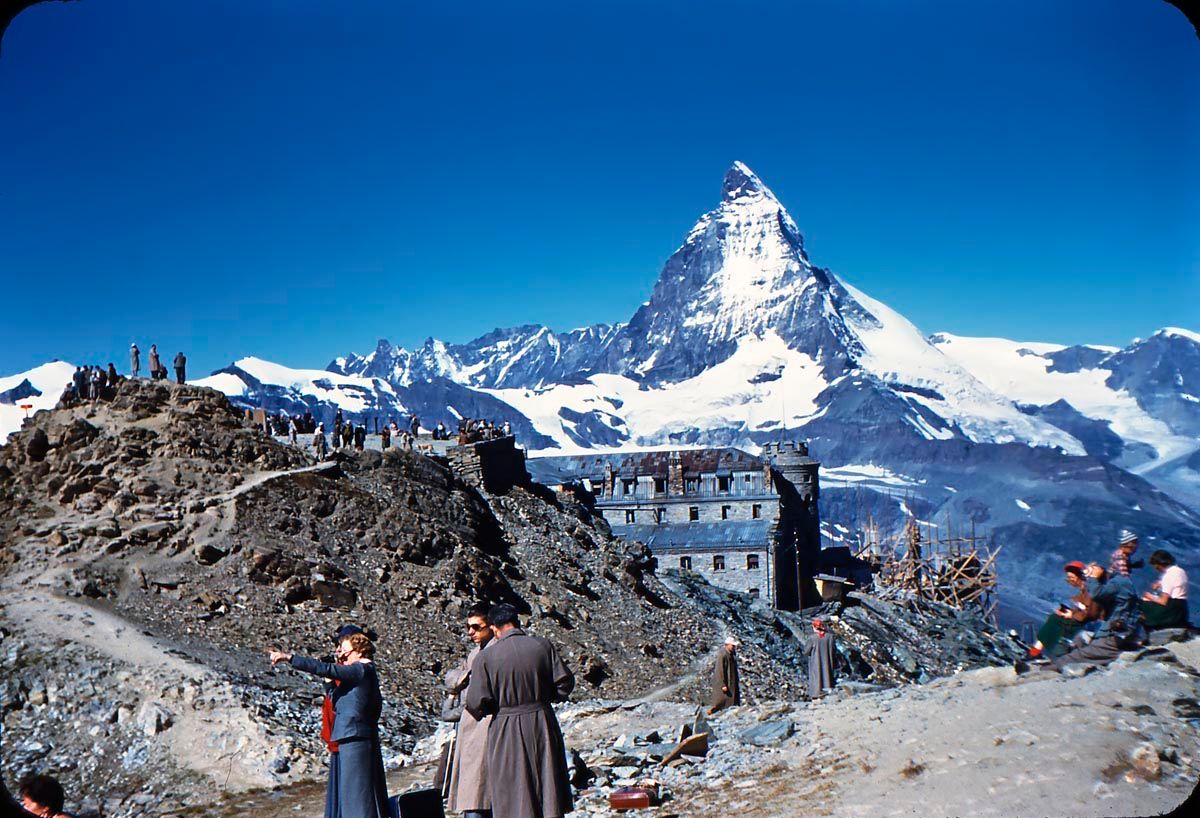 Another nice photo, with plenty of tourists relaxing at an outdoor cafe. A railway (the "Gornergratbahn") carries folks up, and they can hike down if they choose. That's what I did, it's not terribly strenuous, and
man
is it beautiful!
I zoomed in on the crowd, mostly because I like the woman near the middle who is enjoying the warmth of the sun. Don't you wish you were sitting at one of those tables with your cappucino and a croissant?