The old black and white family snapshot... my mom has boxes full of the things! None from Disneyland though, boo hoo.

Here are two nice images from some other family, circa 1958. Let's start with this photo of the Midget Autopia - one of the few strictly kid-sized rides at Disneyland. The genius who thought of putting two steering wheels in each car should have been made honorary President of the United States. It must have been kind of exciting for small children, taking this winding drive through picturesque countryside while leaving mom and dad behind.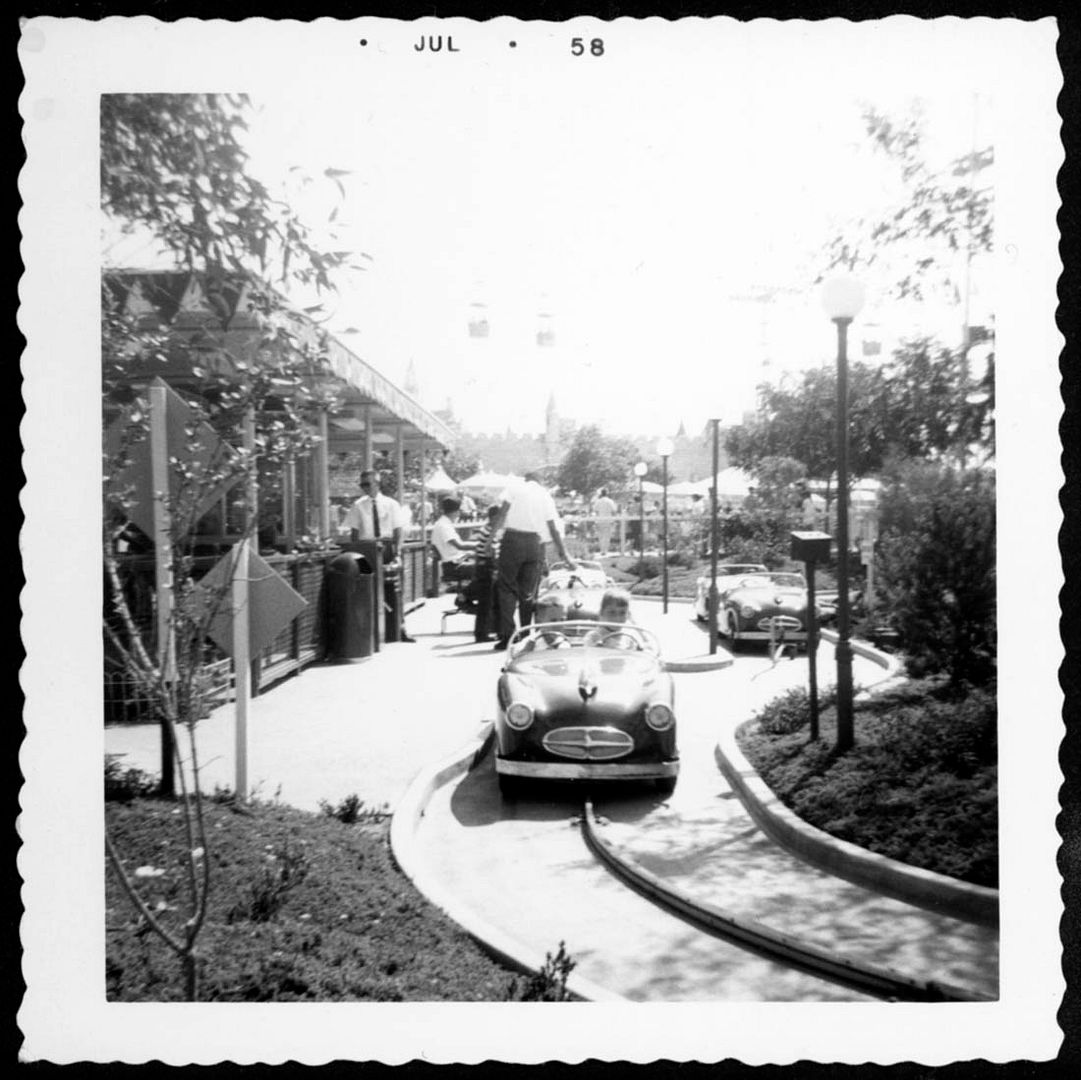 The Astro Jets prove that everything is better with the prefix "Astro" added to it. It's a scientific fact. This slightly blurry picture shows - mom and daughter? - big sis and little sis? - aboard the "Capella". The other rockets were named Arcturus, Altair, Antares, Canopus, Castor, Pica, Procyon, Regulus, Rigel, Sirius, Spicus, and Vega.