Today we'll drive about 2 hours, headed northeast to San Bernardino County (way out in the Mojave Desert) to Calico Ghost Town! I've blogged about it before, but as a reminder I'll mention that Walter Knott purchased Calico back in 1951 (having worked there as a laborer back in his youth) and began restoring the former silver-mining town; it attracted tourists for miles around.
I love this sign!
Here's a picturesque shot of the parking lot. And I know how much you all love photographs of parking lots.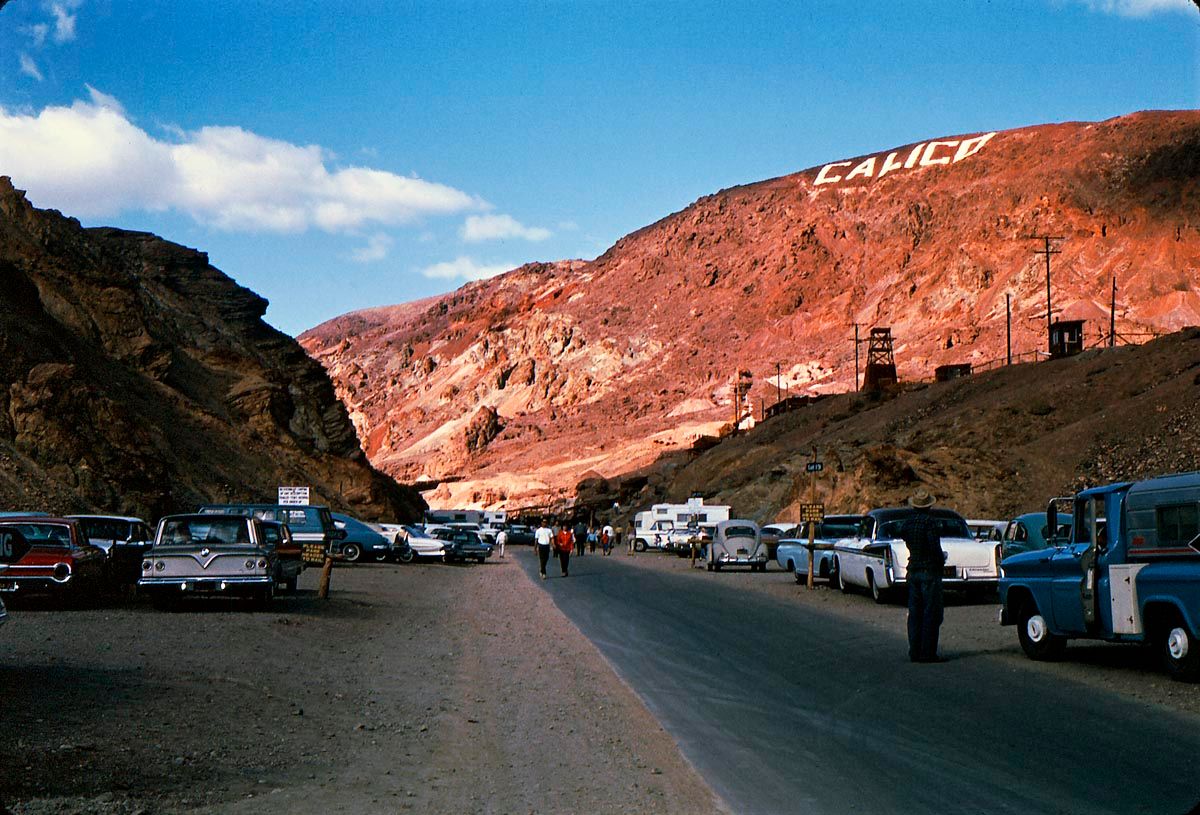 There's silver in them thar hills! Or at least there used to be. Just imagine being here in the middle of the summer, digging in a mine all day. Sweaty? You bet! I would've opened a Slurpee stand and watched the money come rolling in.
This appears to be some sort of little funicular railroad that I wasn't previously aware of. It used to shuttle people from the parking lot up to the ghost town, and I'm pretty sure it's no longer in operation.
This kid is getting in touch with his inner Munster by sitting in the driver's seat of an old-fashioned hearse.
Stay tuned for more photos from Calico Ghost Town!