This is a sort of follow-up to this post from a few weeks ago; you remember! The Last Frontier Hotel and Casino. It was the most huggable casino ever.
This guy is admiring a car that was probably made around the time he was born. Maybe he owned one just like it when he was a teenager, when he took Betty Lou to the nickelodeon. Notice that the buildings show some Chinese influence, adding a touch of historical accuracy to the olde-timey Western town.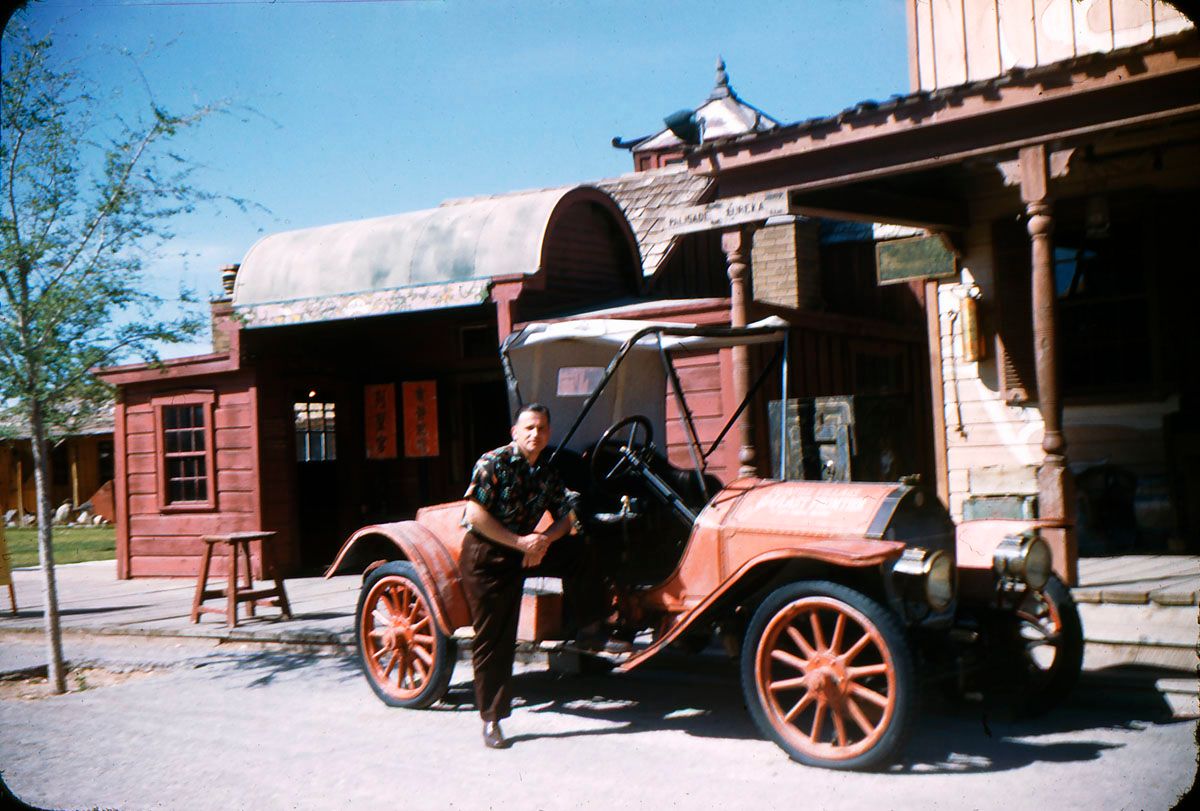 It's hard to believe that there was a time when old steam locomotives were valued only as scrap, unless you needed an eye-catching display for some reason. This old girl probably hauled ore and tailings around the old west back in the 1800's. Now she has a dummy in her cab!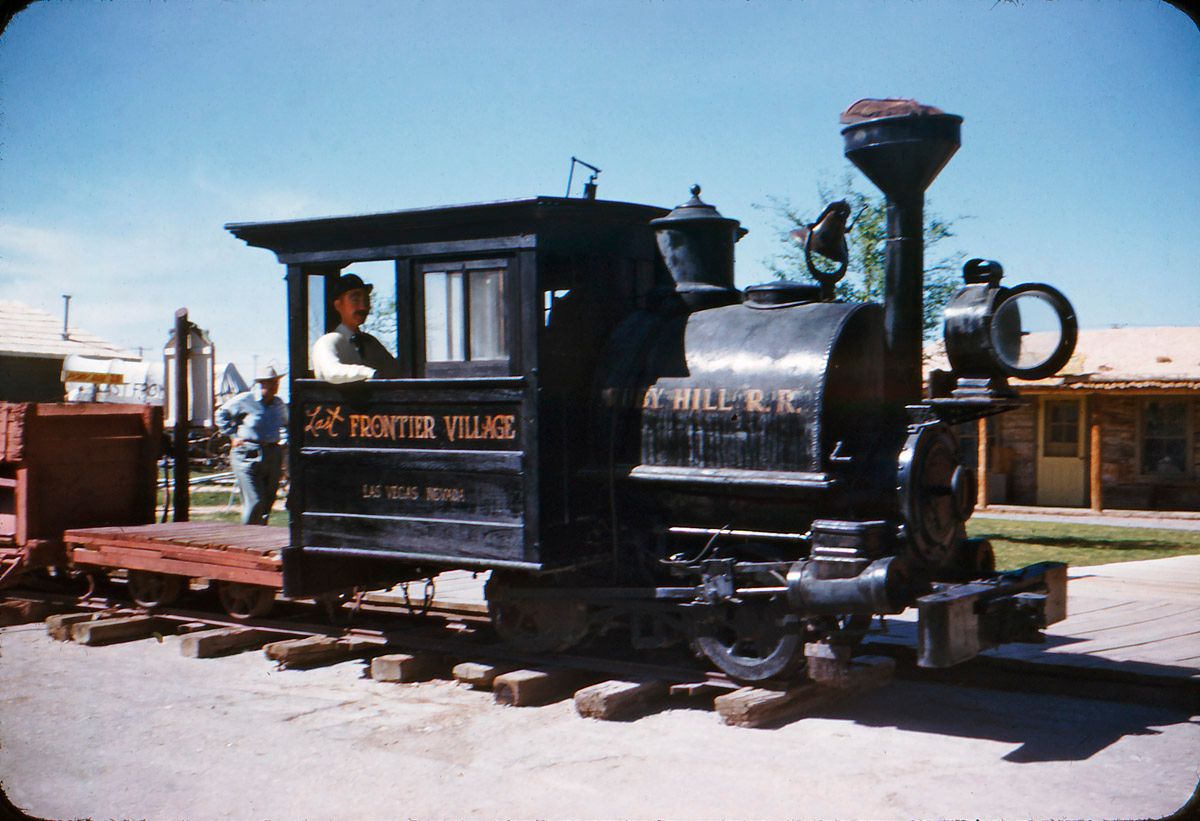 To the left you can see the livery stable, and even some horses; at one time folks could take a ride out into the desert, away from the glitz of The Strip. General Store was one of the Civil War's most famous officers, and here is a museum devoted just to him. Inspiring!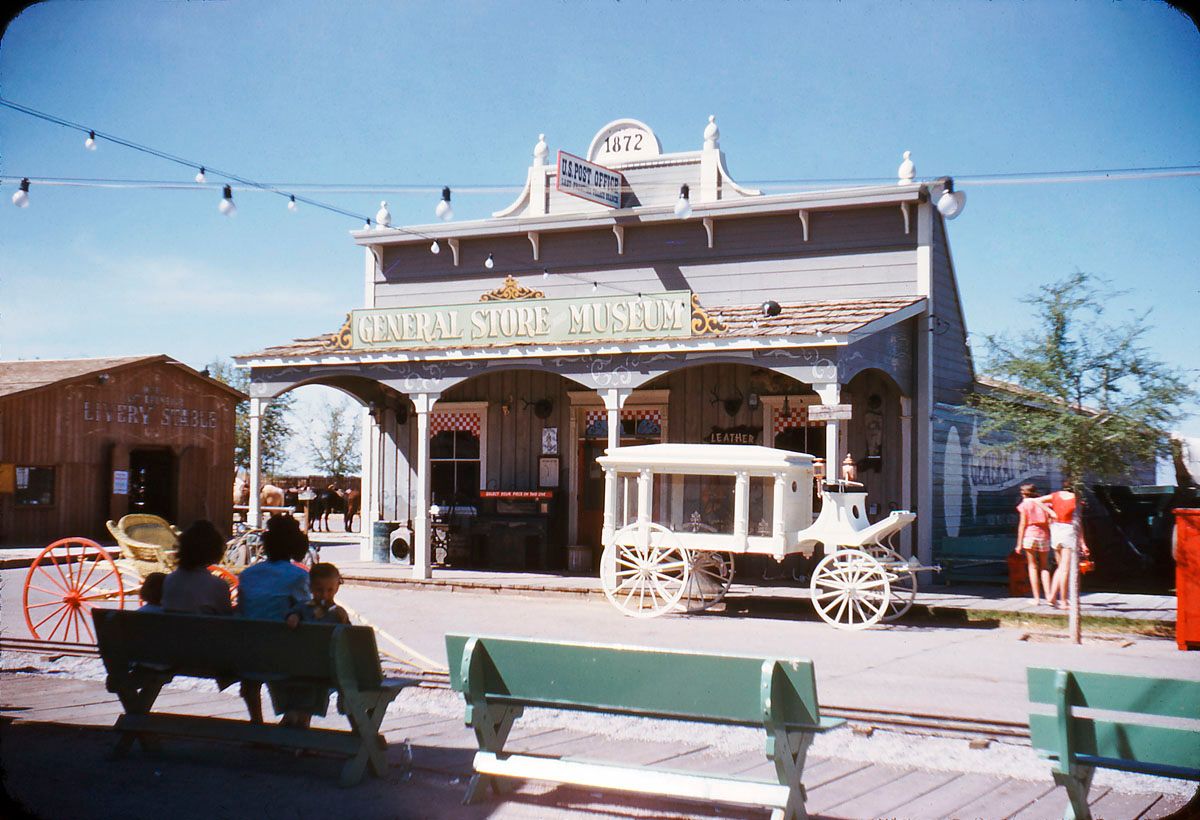 Are you sick of the Last Frontier yet? I have more if you want to see it!