More vintage Knott's Berry Farm...
A prospector has washed his clothes and hung them out to dry. Notice the little cabin says "Roy's Castle". Who was Roy? The happy couple are standing in front of the entrance to the mine tunnel. I remember worrying about that dark, potentially scary tunnel! But as it turns out, you just walked through and that was that. No undead miners were in there waiting to eat your brains.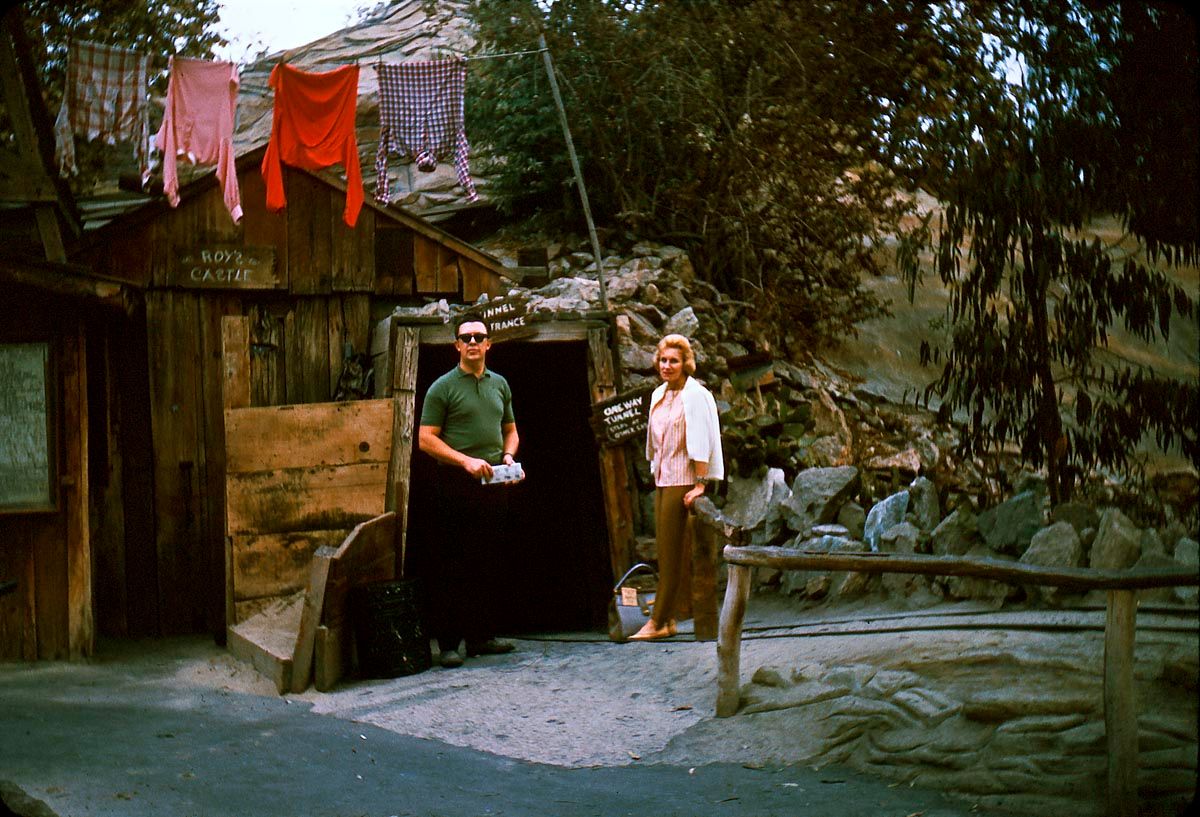 There's Calico Mountain, home of the Calico Mine Train of course. Bud Hurlbutt designed this attraction, and developed the notorious "hidden queue" that became a standard theme park trick. Sure it looks like it's a walk-on, but much of the line was not visible until you were in it. Walt Disney himself was mighty impressed!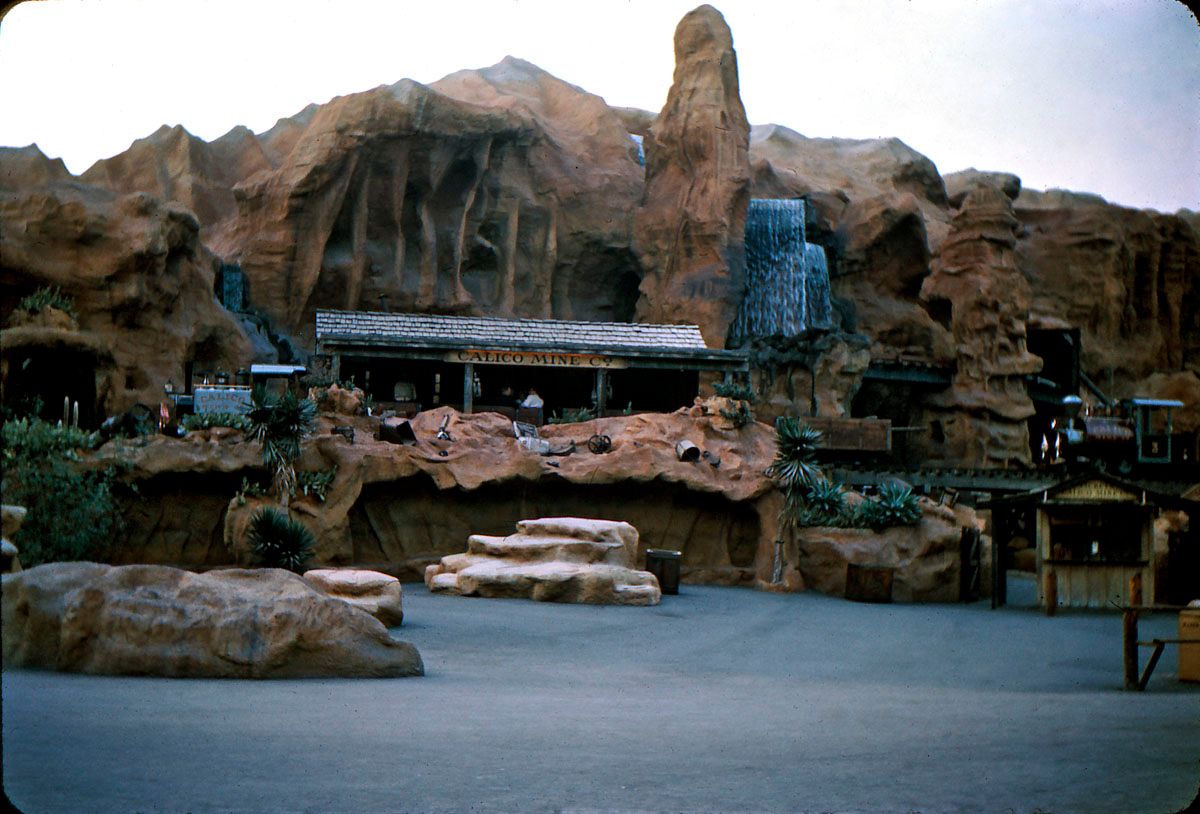 No Knott's post would be complete without a look at Handsome Brady and Whiskey Bill. Does anybody know the significance of that "17 Miles to Sodaville" sign?