It's time for another visit to the Fair!
This must have been quite a sight for weary New Yorkers on their daily commutes - the gleaming World's Fair buildings, in all their strange futuristic shapes. Imagine it at night, too! And even though the Fair was only there for about 18 months (with a 6 month winter hiatus), people probably got used to the view and didn't even notice it any more. It's human nature!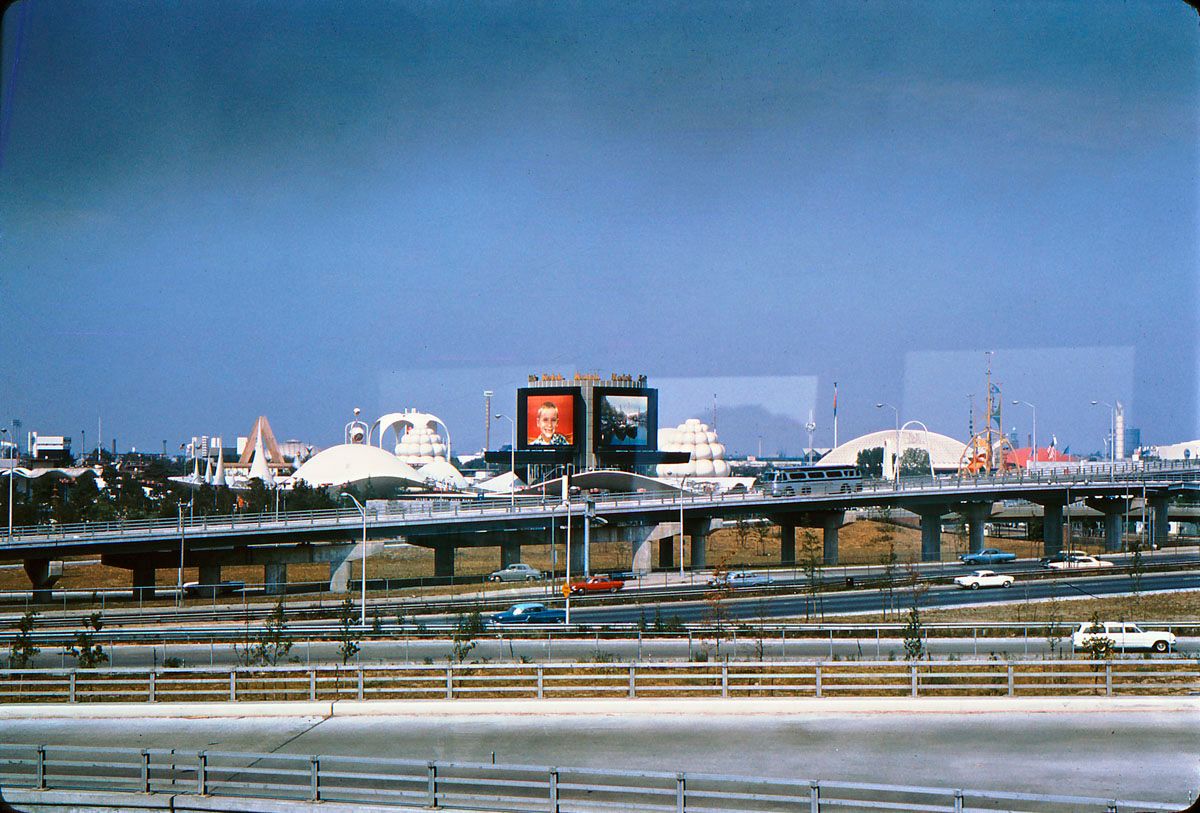 From the "moon roof" of the Eastman Kodak pavilion (see it
here
) comes this view looking sort of south and west; to our left you can see the square top of the "House of Japan". The Austrian pavilion has the 3 laminated-spruce a-frame supports that actually suspended the building 15 feet off the ground! Just to the right of the 7-up tower, you can see a golden, spiked ball. What is that?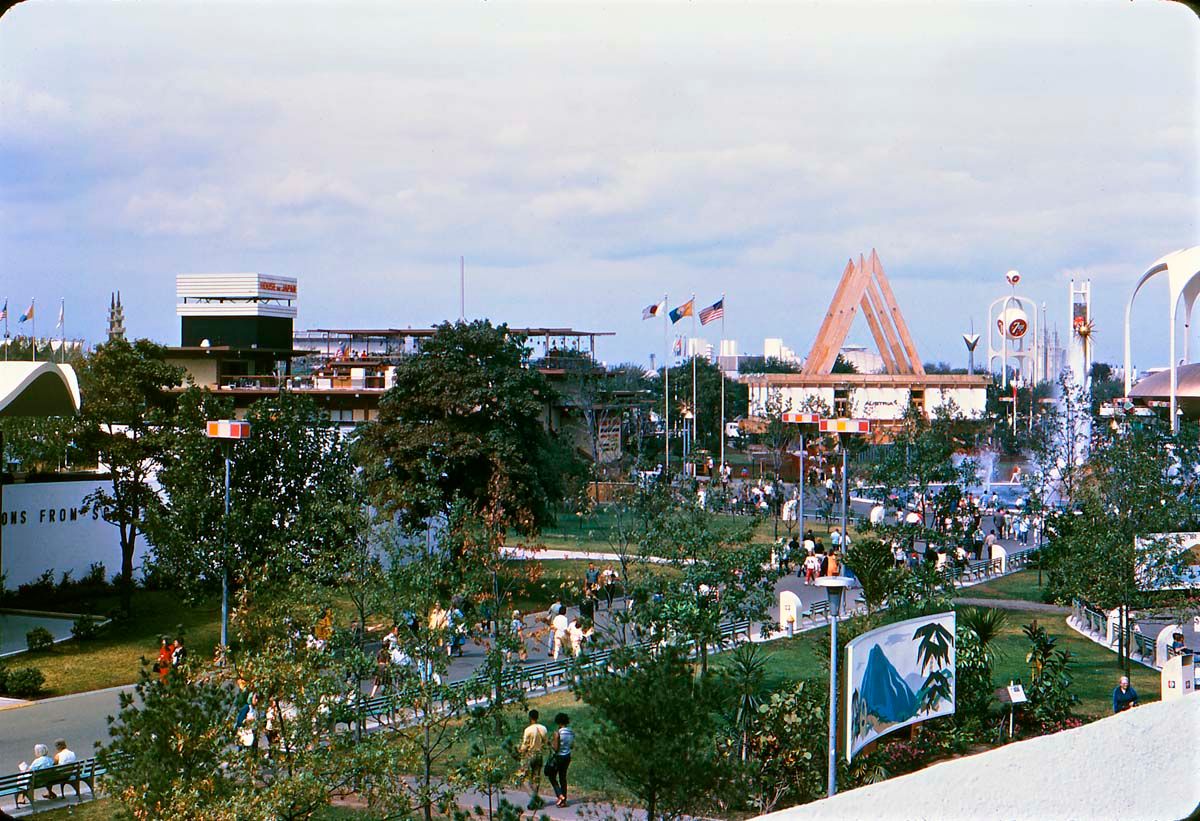 It's the "Solar Fountain"!
The fountain, situated in a 120-foot diameter pool, consists of a golden bubble with sparkling glass inserts. A vertical column, 40-feet high, supports a 6-foot diameter golden sunburst waterfall.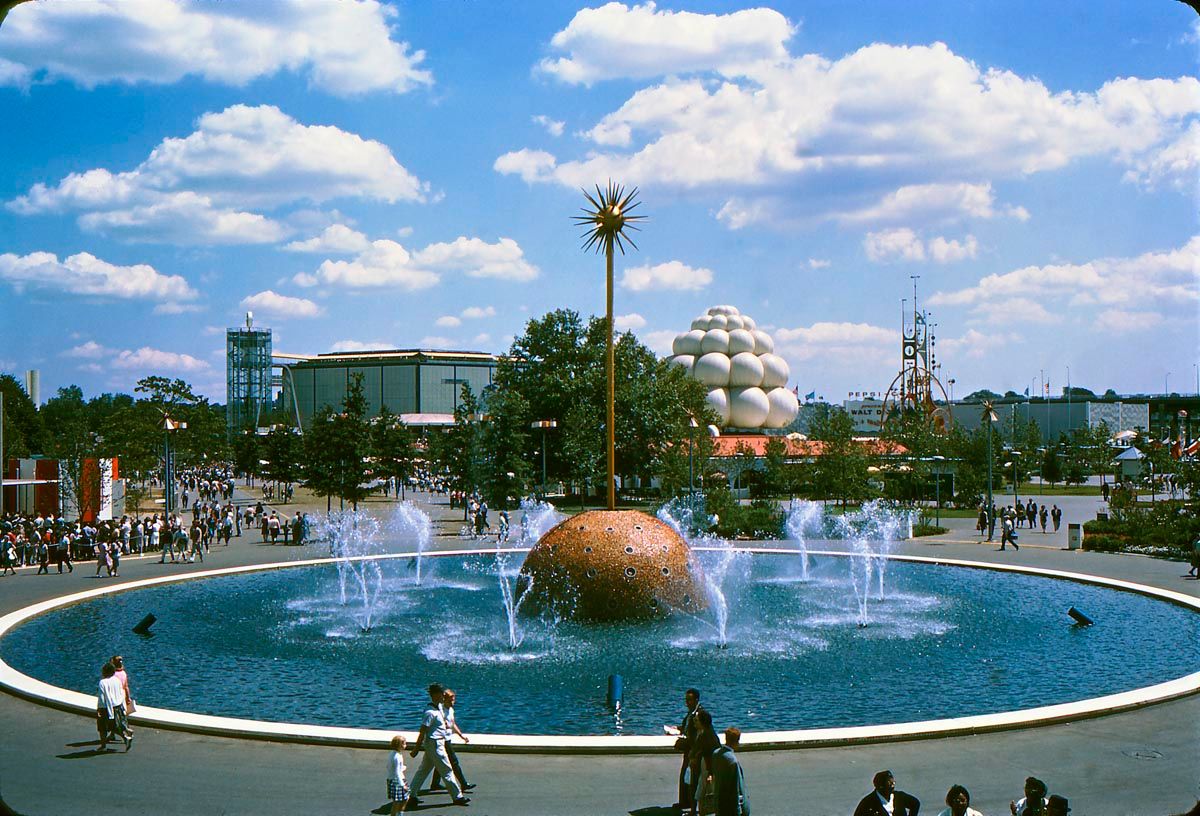 Now, if you go back to photo #2 and imagine looking just slightly to your left, you get a good look at the "Sermons From Science" building (with the huge Unisphere looming in the background).
This would be the third time that a Sermons From Science pavilion had been at a World's Fair (it was also at the 1939 NYWF, and the 1962 Expo). A California pastor came up with the idea of using scientific demonstrations as a way of communicating Biblical concepts to younger audiences. Presentations included "Eyes That See In Darkness", "A Cry That Shatters Glass", and "A Flashlight That Talks".