Here are the last of my pre-opening construction photos from Walt Disney World (see the others here, here, and here).

As usual, I don't have much to add in regards to commentary, since I am not familiar with Florida's Magic Kingdom. I guess I'll have to rely on my super-genius readers to help fill in the blanks!

This first photo shows an area in front of Cinderella's Castle (I think!), looking towards Main Street. I have no idea what those barely-begun buildings are to the left, or what that sunken cement area is in the middle (the moat?). There's plenty of dirt and mud, for you fans of that sort of thing!



We're still in Fantasyland, but beyond that I don't know what that building is in front of us... I imagine that it eventually contained one of the famous Fantasyland dark rides. To our left, the Skyway towers, and in the distance, is that the Haunted Mansion?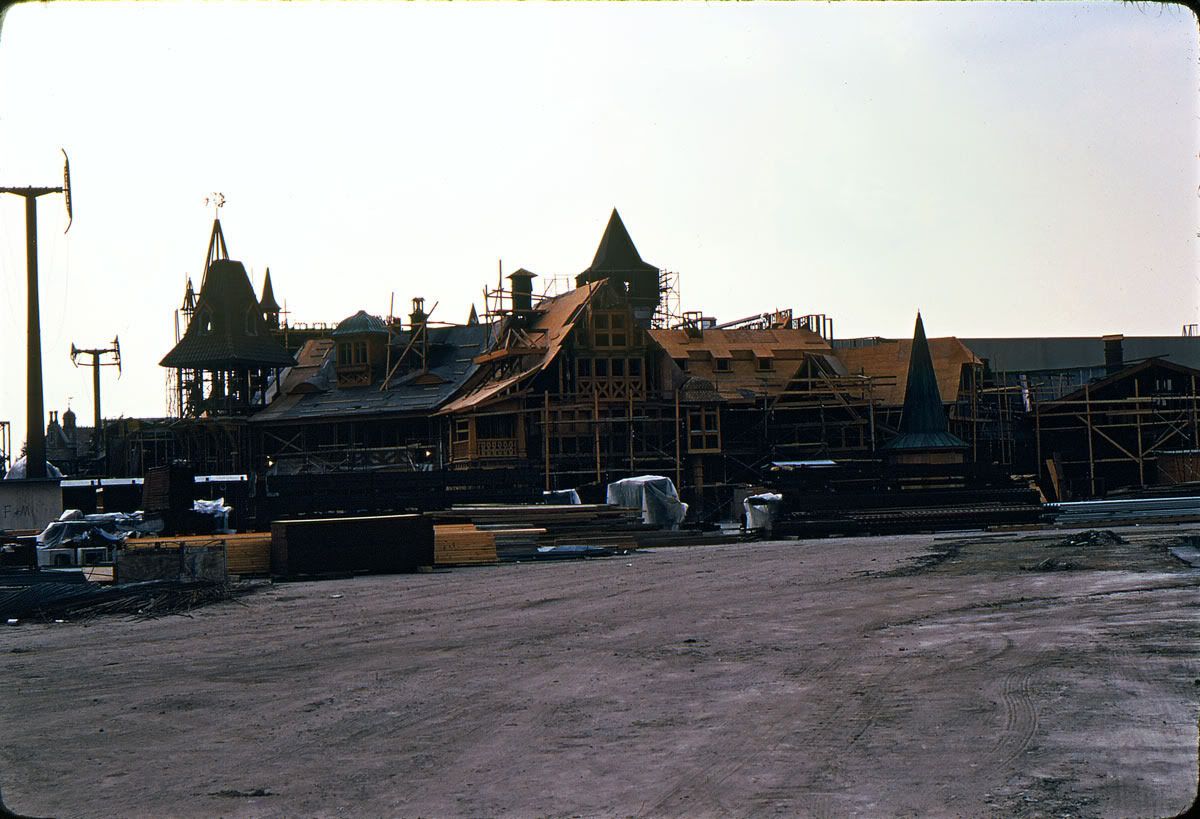 Jeez, what a mess! Piles of junk everywhere. The peak-roofed building just to the right of center resembles one in Disneyland's Fantasyland. And there's still lots of structures that are only just framed in... it's hard to believe that in just five months, the park will officially open for millions of visitors to enjoy!