We're back in Santa Monica, circa 1959, for a continuation of our visit to POP.

This lad is checking out one of the legendary Banana Trains, from one of those attractions that I wish I could have experienced! According to the official guidebook you'll "...Cross a beautiful waterfall, then board a gay Banana Train run by a carefree beachcomber. You'll see cannibals, monkeys and other inhabitants of the South Sea jungles. You'll have an exciting ride up the side of the mountain and into the heart of a volcano. You'll encounter a tropical storm and go through an exotic land lush with tropical planting -- all aboard the Banana Train."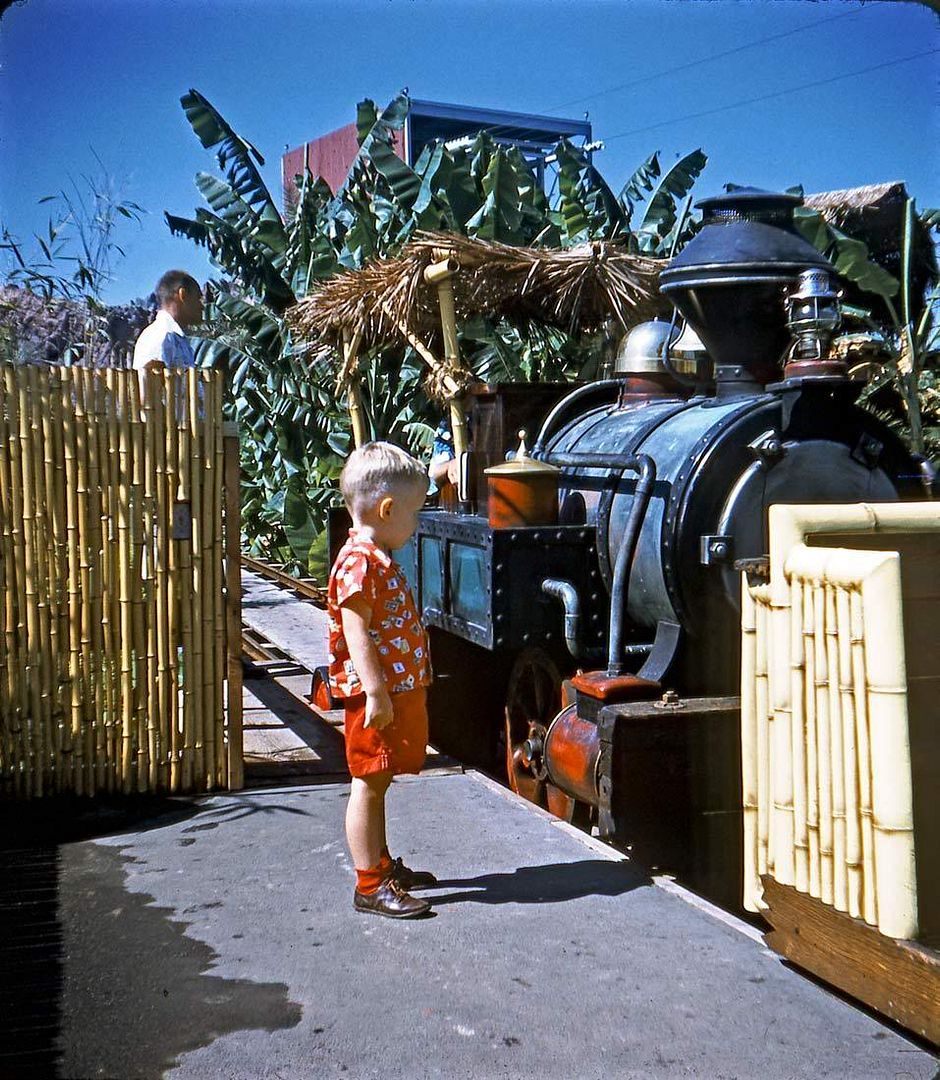 Dad and son pose by the sign post extolling the wonders of the "Deepest Deep" (that arched building just visible in the background). "Join the hunt through the darkness of a subterranean lagoon for a beachcomber who 'disappeared' years ago and the treasure he left behind". Those pesky beachcombers, they're worse than bears.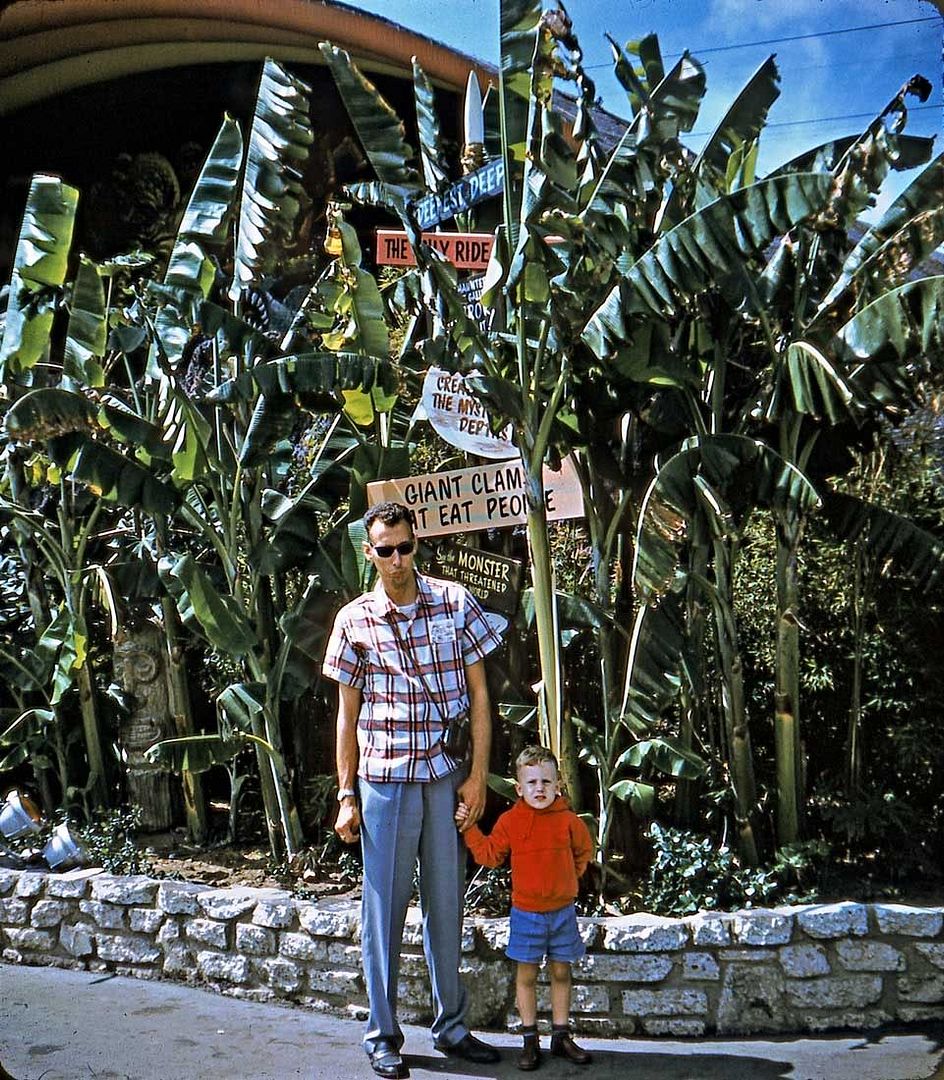 Well, I don't have the foggiest idea what this is! There just isn't that much info out there. If I didn't know better, I'd have guessed that this was Freedomland. It looks very "Frontierlandy", and I'm not even sure where something like that would have been located. Help!