From 1959, here are two nice images from stereo slides.

First up is this shot of the Jungle Cruise loading dock from back in the days when the launches still had their striped canopies (not canapés). Guess all the kids were already back in school, because it looks pretty peaceful; the line is just not that crazy. I like the way they use those funky bamboo fish traps as crowd barriers!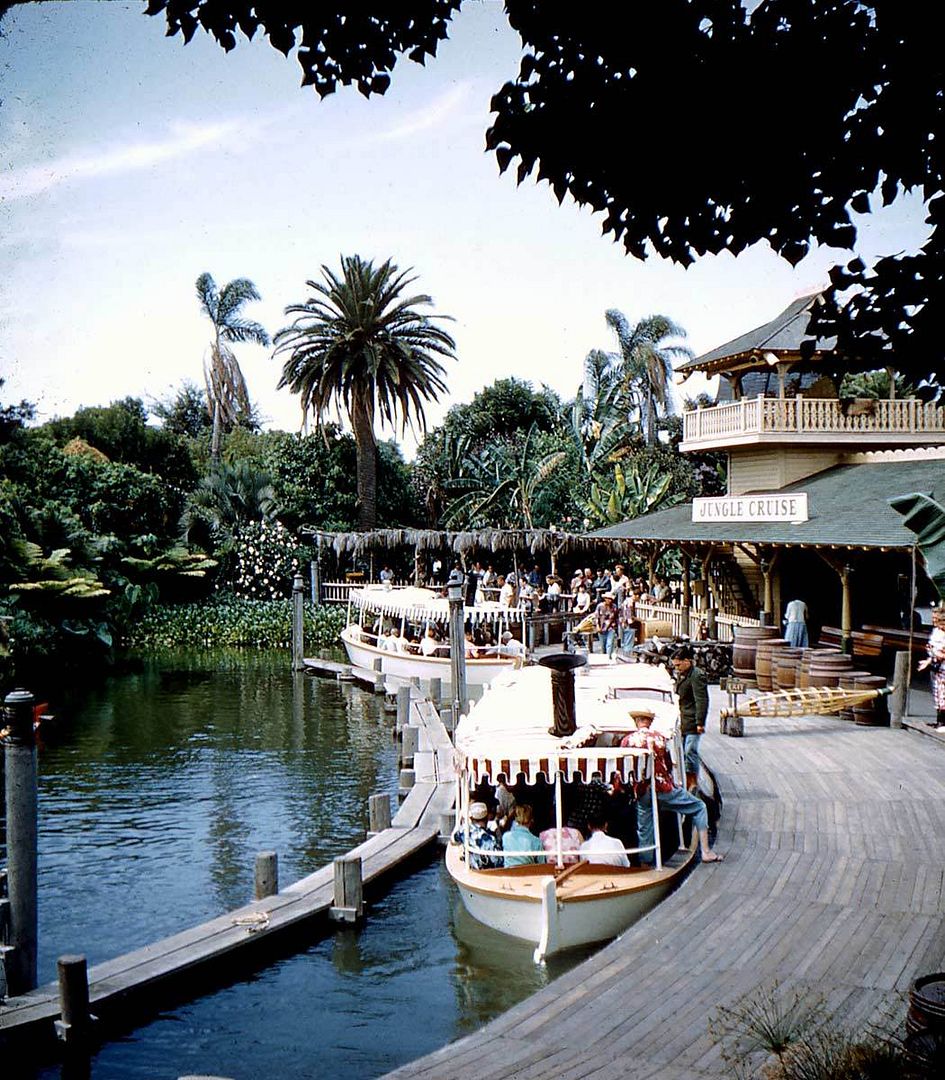 If dad had been born thirty years later, he could have auditioned for the role of Kramer on "Seinfeld". The ladies are workin' their cat's eye glasses for all they are worth. The Pirate Ship behind them looks like it is sitting in a swimming pool, no wonder it was eventually remodeled (beautiful) into the scenic cove that many of us remember!