The Monkey That Saved The World! Here are three fun photos of a monkey and his pet organ grinder, from the good old days at Knott's Berry Farm.

This is my favorite of the batch... the little girl in the blue dress has her hands on her hips as if to say, "OK monkey, do something entertaining!". Her friend has her hair elaborately done up, I can picture her mom spending all morning on it. And speaking of moms, there are quite a few of them looking on with various levels of amusement. The pretty mom to the lower right is opening her picnic basket (which she has decorated with lots of seashells), perhaps looking for a nickel to give Mr. Monkey. Her son is a mere toddler, but he has his toy six shooter at the ready!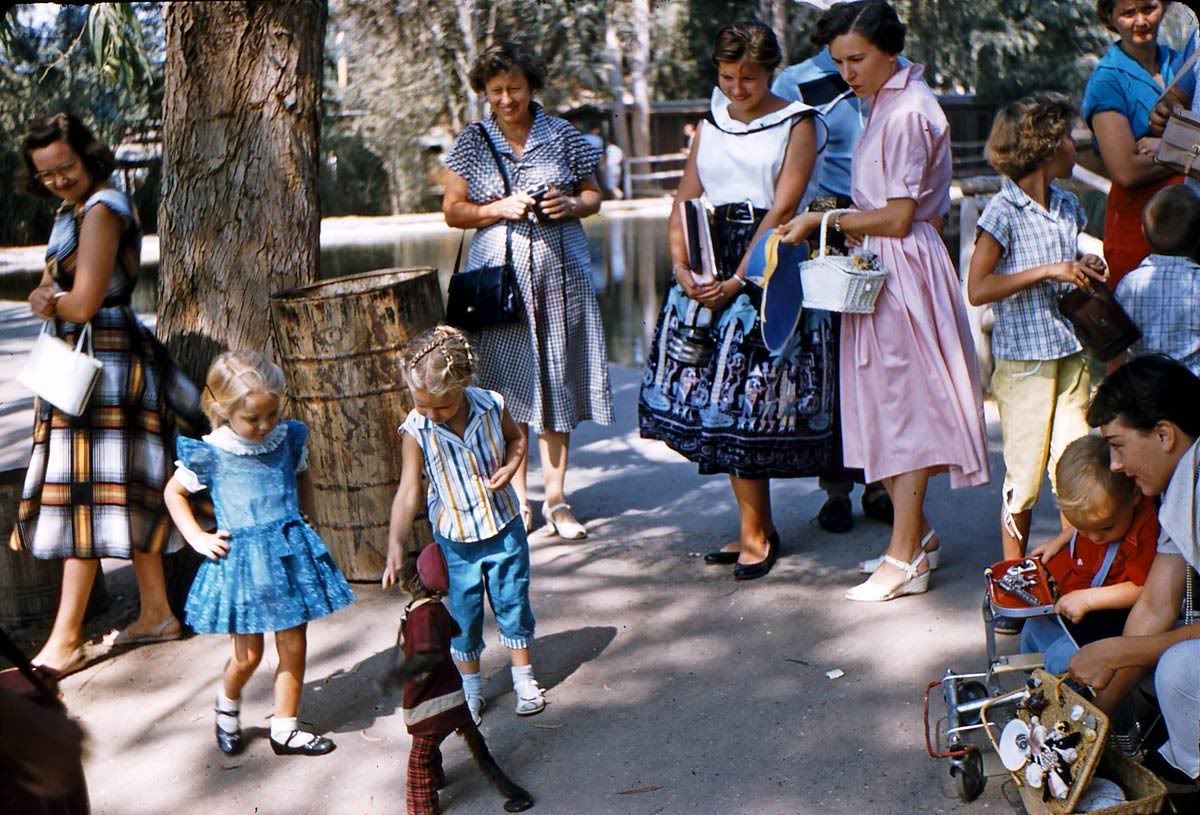 There's our hairdo girl again, and it's possible that she is handing the monkey a coin while a little boy waits to do the same thing.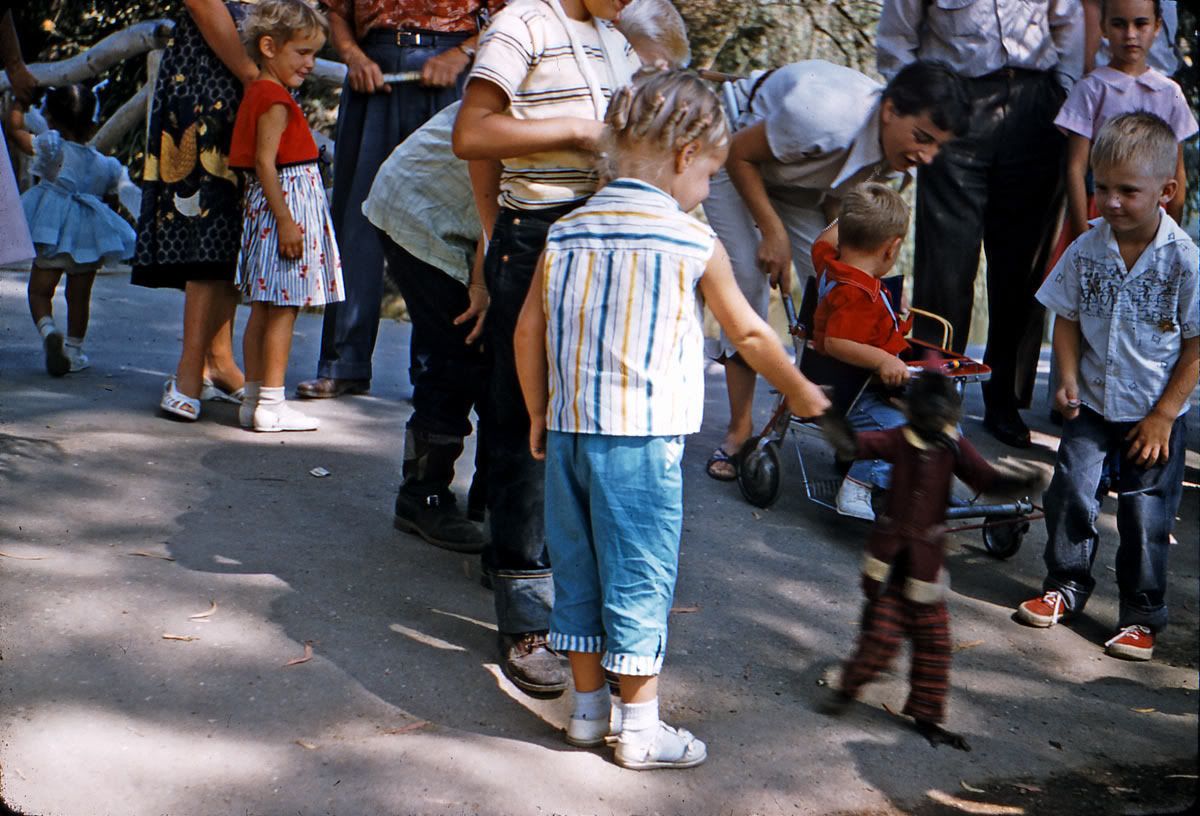 There's nothing like a candy apple on a sunny day at Knott's! The monkey kind of freaks me out, with his expressive face. He is commanding the organ grinder to do his bidding with his enormous mental powers!