It's the penultimate posting of images from the 1958 tour of Disneyland! Today's pictures are a bit out of order, but somehow life will go on.

This is a nice overview of the classic Autopia, with its winding clover-leafs and hilly landscaping. I love the cool Richfield sign with the futuristic space station! Looks like that might be the new Fred Gurley - new to Disneyland that is. The locomotive was built in 1894, but made its debut in Anaheim on March 29, 1958. Beyond the berm, farmland as far as the eye can see.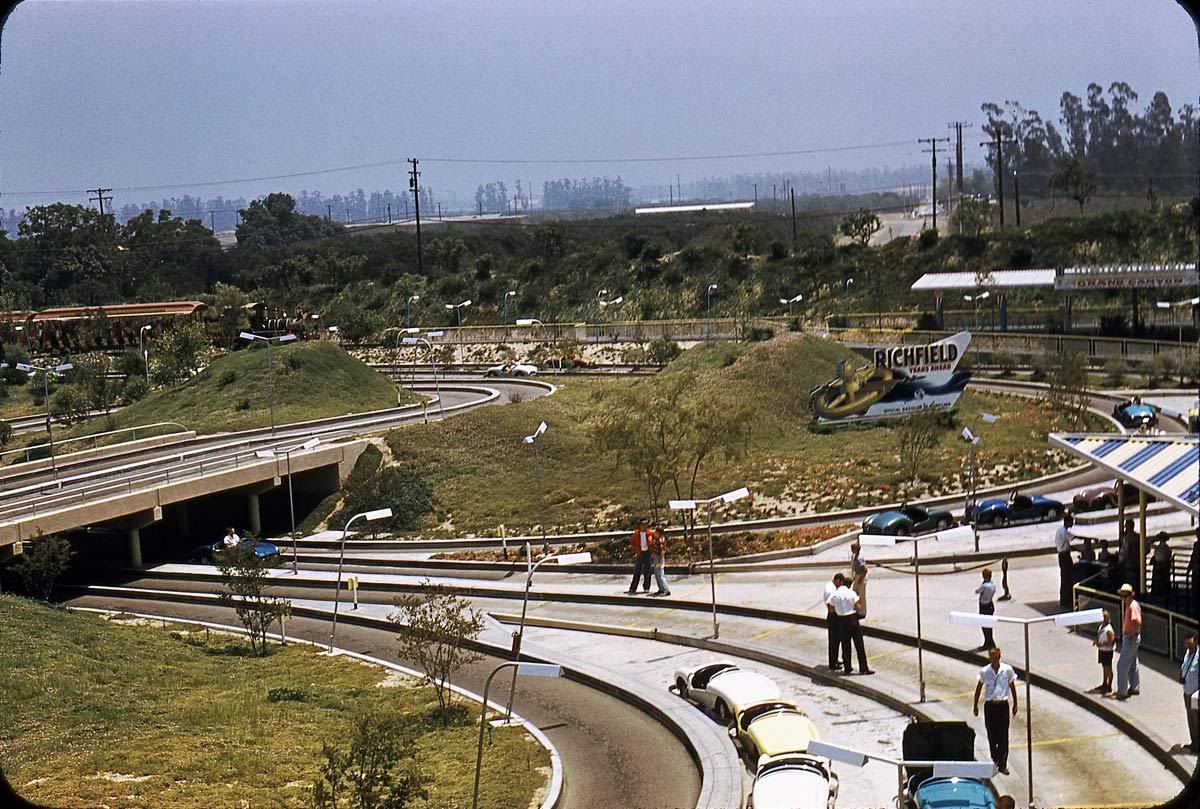 Here's a familiar view... we're heading over Snow Mountain, looking back towards Main Street, with the fairly new Monsanto House of the Future below.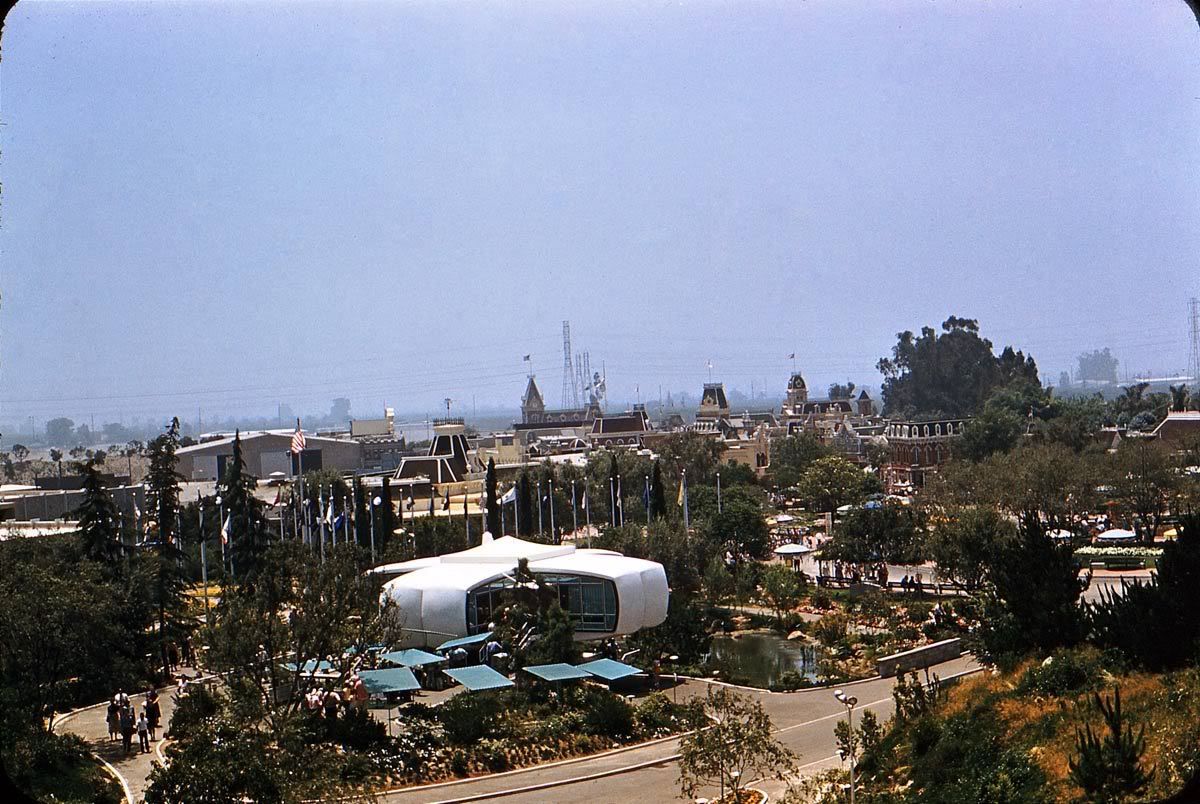 And lastly (for today), a fun shot looking up and mom and junior. Dad would do anything for a fun photo, including chasing the Skyway from one end of the park to the other! We (Speedy and I) salute him.