I've got four random photos for you today!

First up, the Mine Train emerges from beneath a tunnel, while pack mules ply the trails above. I'm trying to figure out where this photo was taken from... does anybody have a guess? I believe that Cascade Peak is to our left, so perhaps our shutterbug was aboard a Keel Boat.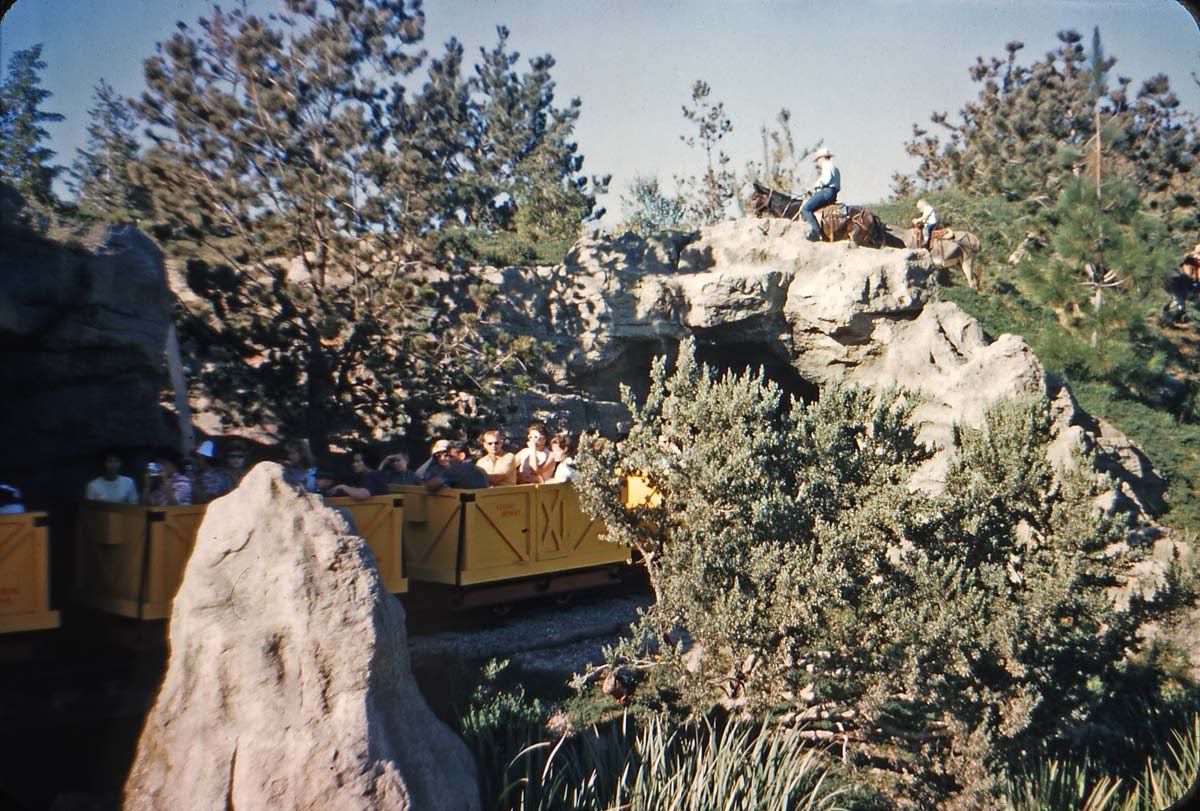 The Fred Gurley is waiting at the station while quite a few crazy people are already leaving the park. What gives! It's hard to tell, but the clock on the train station appears to say 4:45.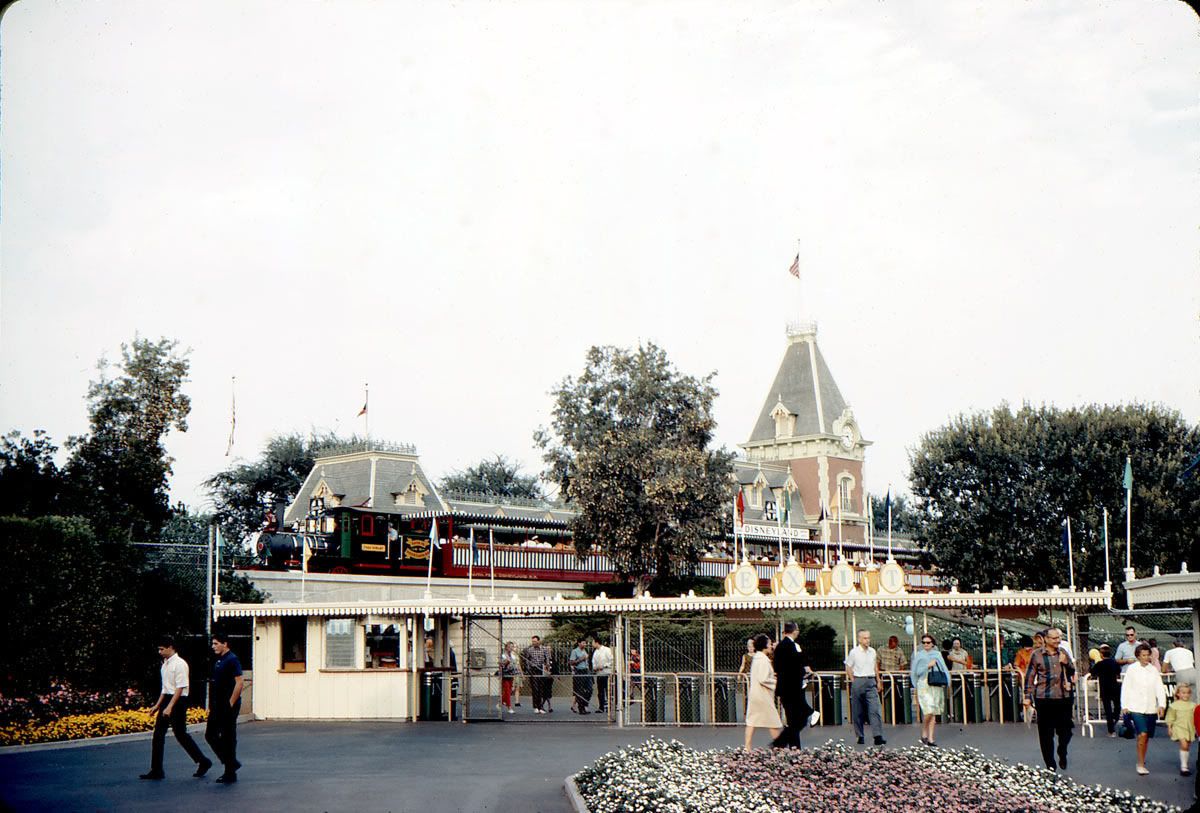 Here is a picture of the little Bavarian cottage that I live in, and where I produce all of the very best posts on this blog. The bad posts are written at my other home in Van Nuys.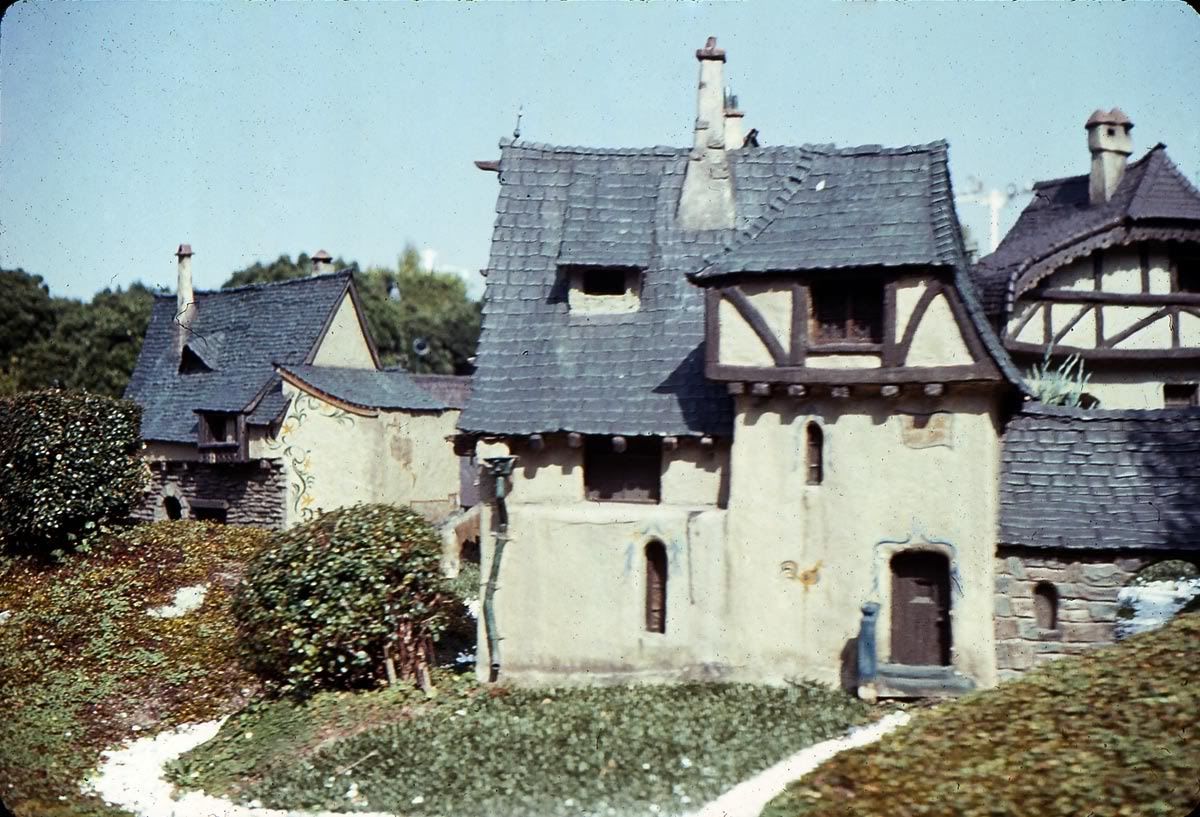 Things are quiet on the river today! I am reasonably sure that this photo was taken while the park was open, but there is not a soul to be seen. Any moment now, I expect fleash eating zombies to emerge from the water, hungry for brains.



And finally, I would like to join my bloggy brethren in encouraging you to check out John Delmont's new DVD, "The Secret Tour of Disneyland".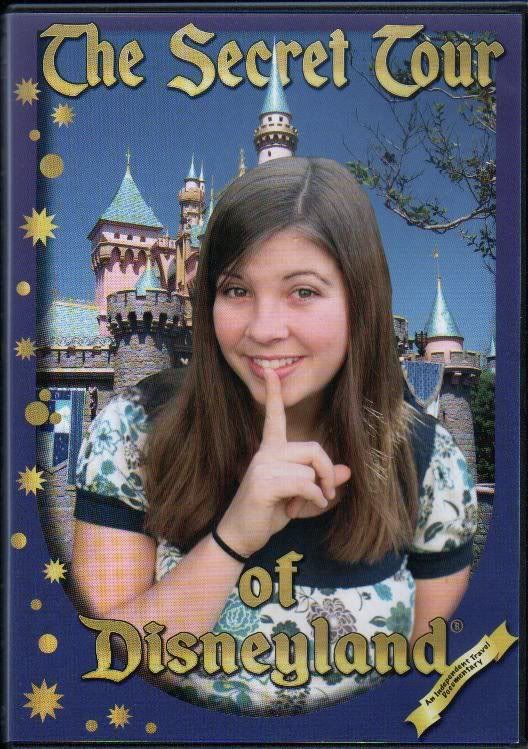 I watched it in its entirety one weekend (it's almost 2 1/2 hours long!), and found it to be well photographed and charmingly hosted by John's daughter Lauren. And best of all, I learned about more than a few Disneyland secrets that I had never heard of before - I didn't think that was possible! For those of you with steel-trap memories and a sharp eye, keep a lookout for images that have appeared on this blog, as well as Matterhorn1959's and Daveland's.

You can take a look at some of the footage at LaughingPlace.com's store HERE.

And you can watch it on YouTube as well, click the link HERE!

I really think that Disneyland fans will enjoy it.