Let us return to those bygone days of yesteryear, when Walt Disney World was still under construction. These slides are stamped May 1971, but could have been taken earlier. Who knows!

Lucky shareholders are getting a sneak preview of Fantasyland and the iconic Cinderella Castle. Not to mention port-o-potties aplenty! The castle itself looks very nearly finished, and is pretty spectacular at more than twice the height of Disneyland's Sleeping Beauty Castle.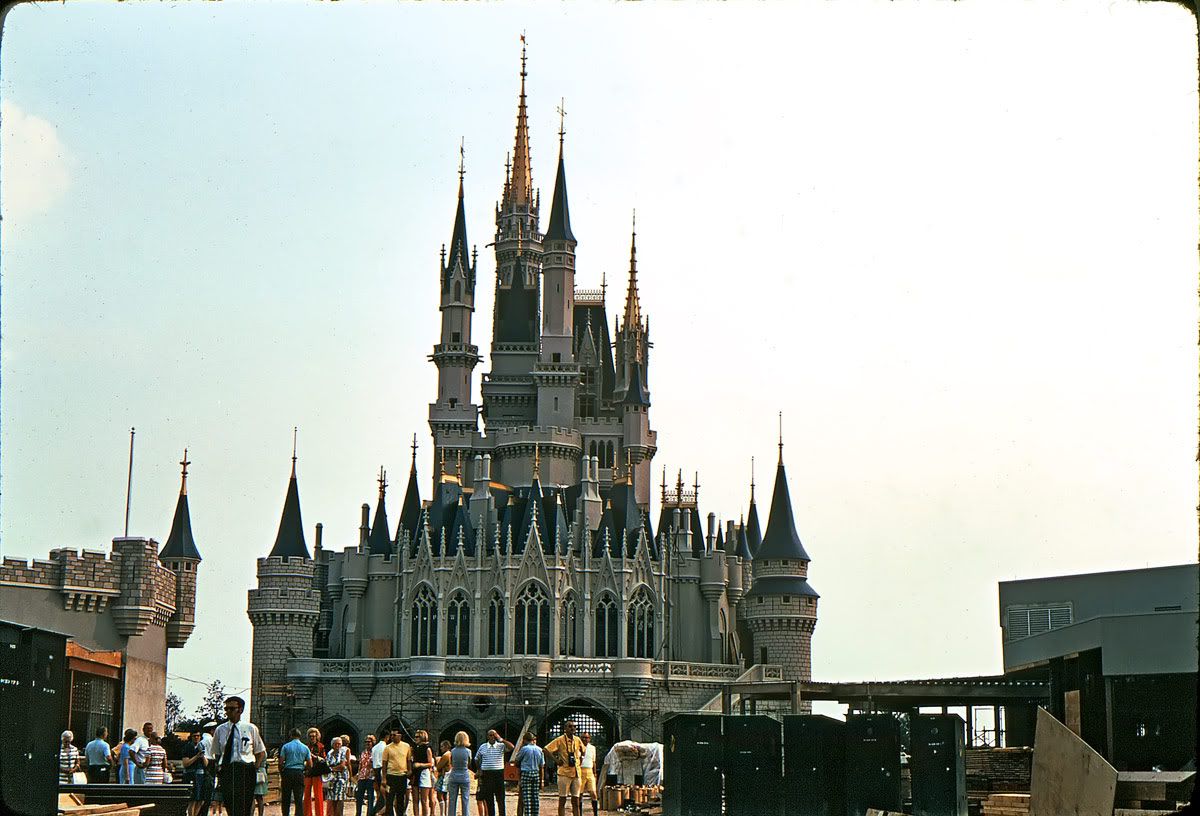 What a mess! Mud and muck everywhere. A crane is in the distance, perhaps in Adventureland, and you can see a tall, step-roofed building that is from that tropical land.