Today I have an assortment of Fantasyland images, circa 1966.

We get a good look at the Caterpillar ride vehicles from the Alice In Wonderland dark ride in this photo; I think it's safe to say that these are my favorite of all dark ride vehicles. Yes, they even beat out Peter Pan's flying pirate ships. The kid in the front seat looks just like Opie!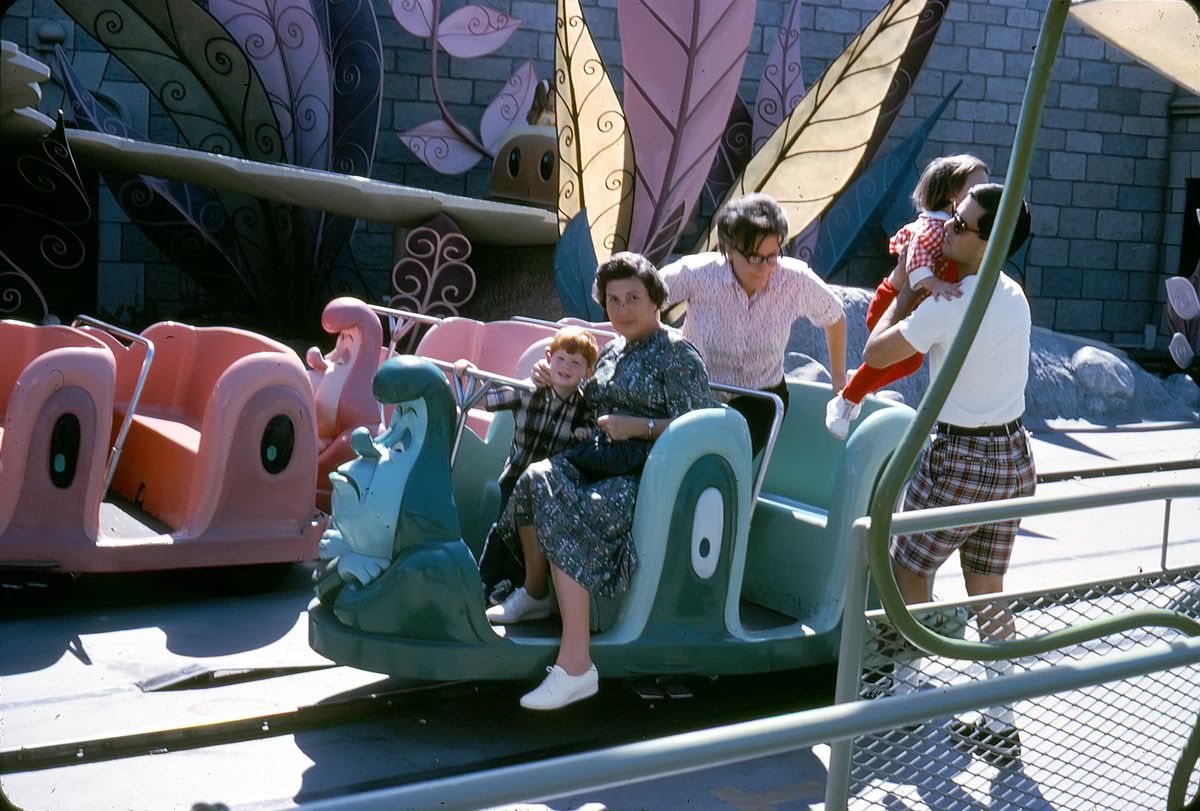 Next we have two bird's eye views, including this shot looking down on Storybook Land. Love the lighthouse (and am glad that it is still there today!), it was a magnet for strollers apparently. Monstro looks mighty fine in his formal black and white paint scheme.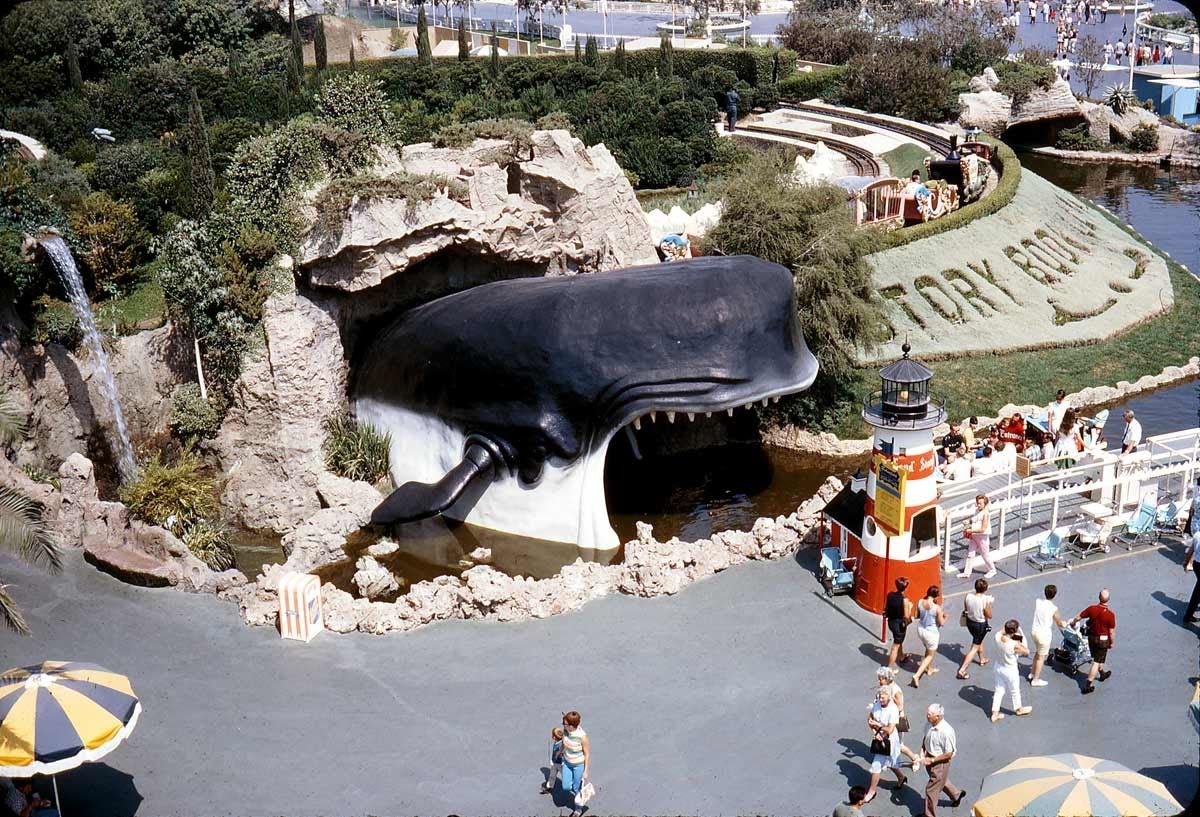 A few seconds later we pass above Captain Hook's Pirate Ship and wonderful Skull Rock. The landscaping and use of waterfalls really added a lot to the visual appeal of this much-missed icon. In the distance, the massive "It's a Small World" building gleams. You can see that the clock is doing its thing!