Hooray for the Magic Skyway! A World's Fair attraction that I wish I could have experienced in person.

Here we're looking up at the rotunda (an echo of the one that had been in the Chicago World's Fair, and was later moved to Dearborn Michigan - and it burned down in 1962); the curved pylons look like the rib bones of some giant critter. There are two tunnels protruding from the building, each one containing a late-model Ford, on its way to a trip through time. Dinosaurs, cave men, the creation of fire and the wheel, what more could a person want.



Looky, looky! A helimocoptor! It's probably headed towards the Port Authority building (which still stands today), where helicopters landed on the roof.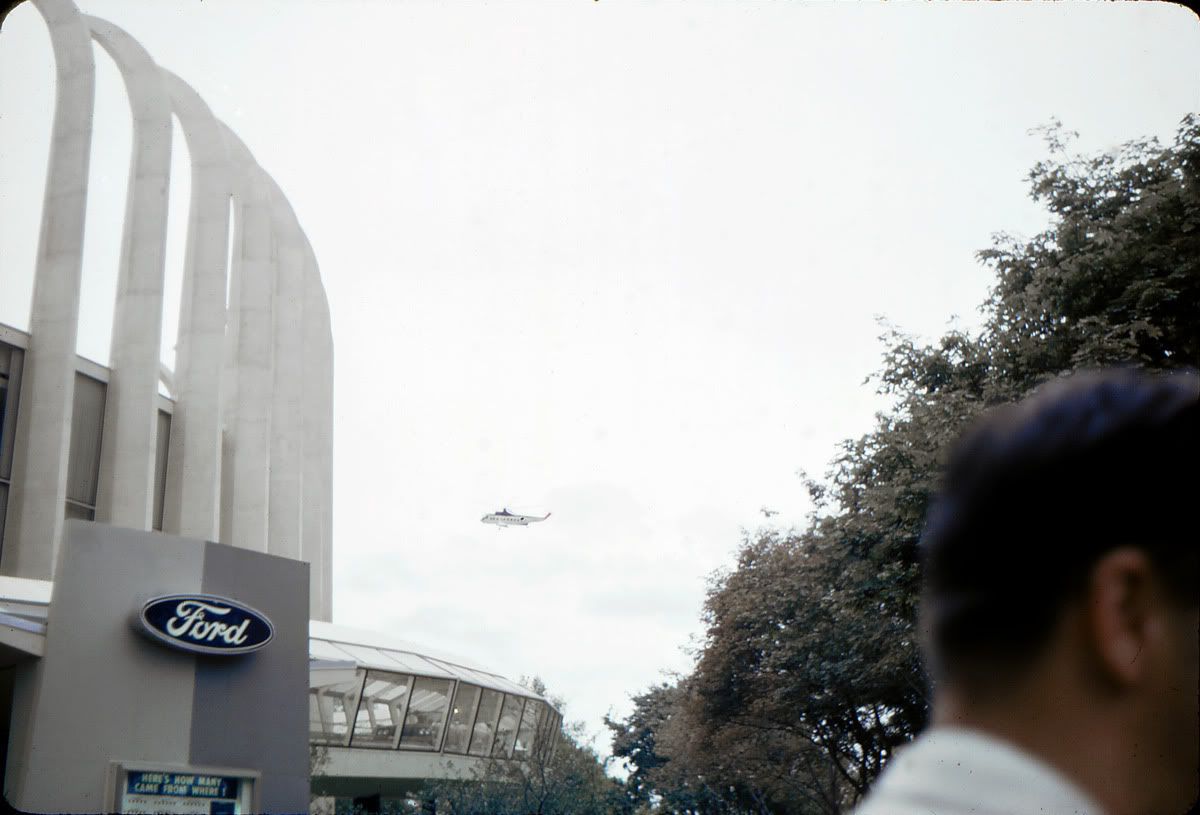 The venerable Ford Mustang was introduced at the World's Fair... who knew that Mustangs would still be manufactured more than 40 years later? This one is a convertible - see how smart I am? Ford originally estimated that sales of the Mustang would be around 100,000 in the first year, but in its first 18 months, one million were built.



Folks had to wait in extremely long lines, but once they were inside, even the queue had plenty to look at. Here is another look at one of the "International Village" models (always with a few Ford cars sprinkled about). This particular village looks like New England; who knows. In the background are several gleaming Fords... my knowledge of automobiles is pathetic, so I will venture a guess. Is that a Galaxie 500? Or maybe a Fairlane?