When it was time to eat at Disneyland, you could grab a burger at the Tomorrowland Terrace or one of the small window service Fantasyland eateries. Or you could head back to the hub and enjoy a nice lunch, with waiters and waitresses who brought your food to you while you let your aching feet rest.

I think I would have gone to the Red Wagon Inn myself...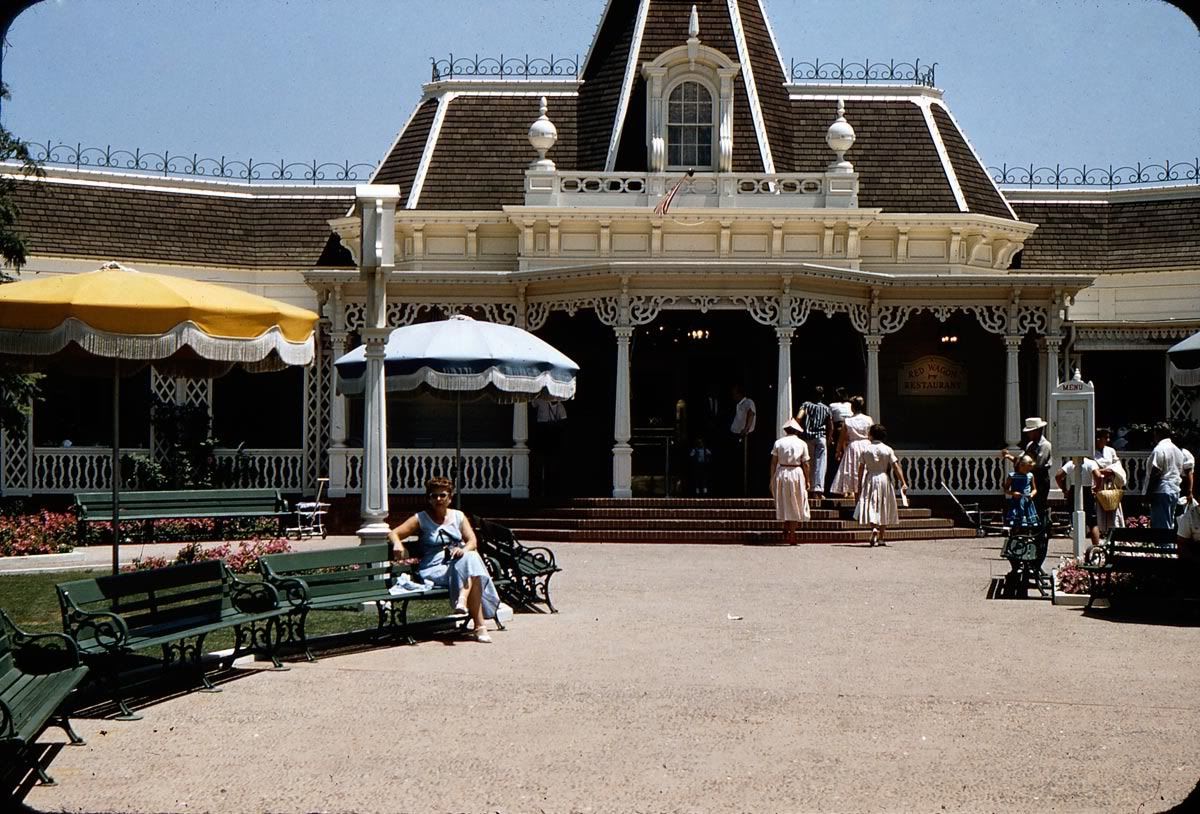 ... although the Plaza Pavilion would have been pretty nice too!