Howsabout a little change of pace? Today I have three images from the 1962 Fair in Seattle, officially known as the "Century 21 Exposition".

In this first view, we are overlooking the amusement zone of the Seattle fair, known as the "Gay Way". I know. There are plenty of off-the-shelf carnival rides, the kind that spin you around and around. You can see a "wild mouse" roller coaster in the distance, while in the lower right there are "games of skill" where the lucky ones will win a giant plush animal. Anyway, it's a great view of a festive area, and I like the way the city of Seattle comes right up to the edge of the fair.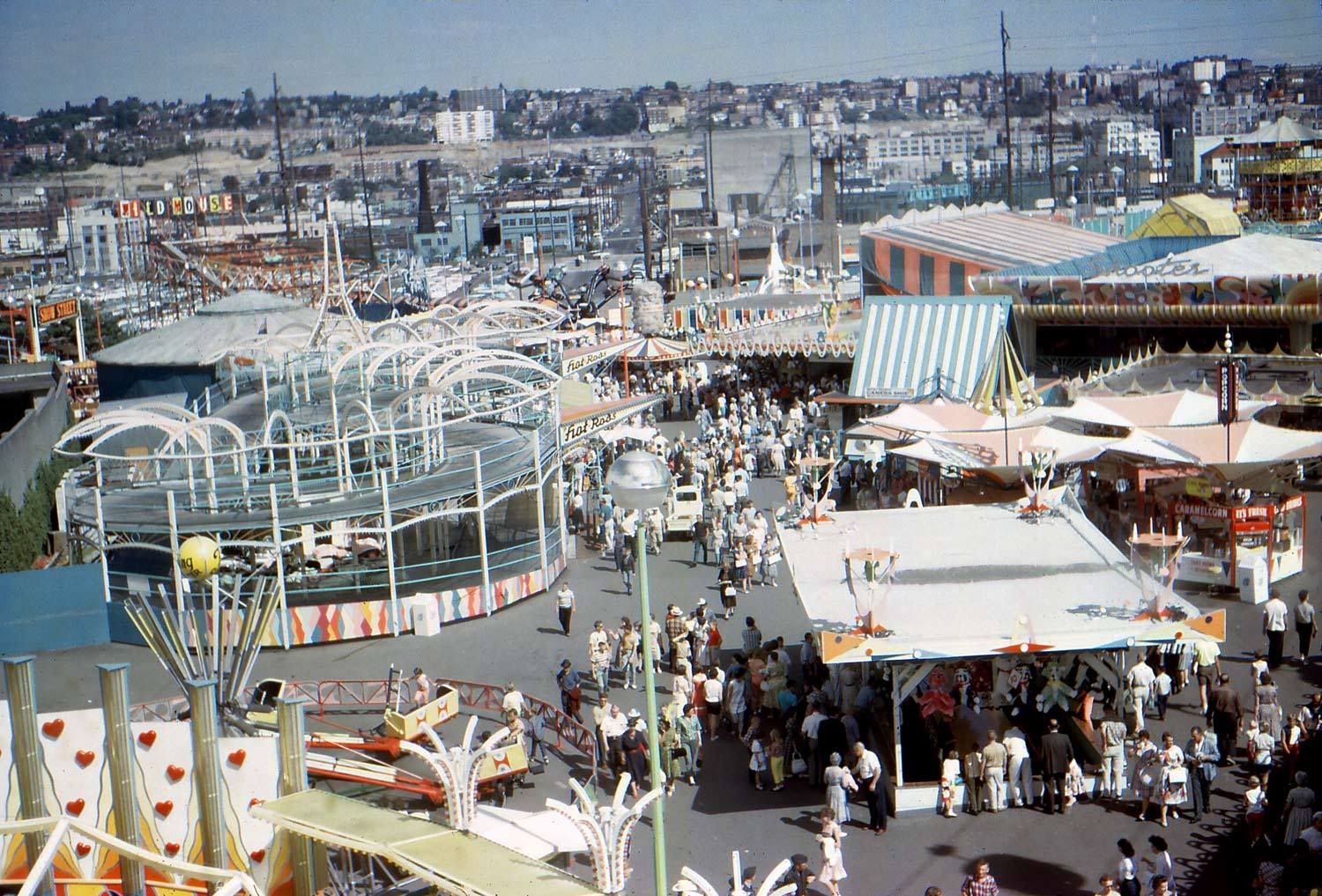 Next we are looking up at the impressive, iconic Space Needle. At over 600 feet high, it provides a breathtaking view for miles around. Don't ask me what those doo-dads are in the foreground, because I have no idea!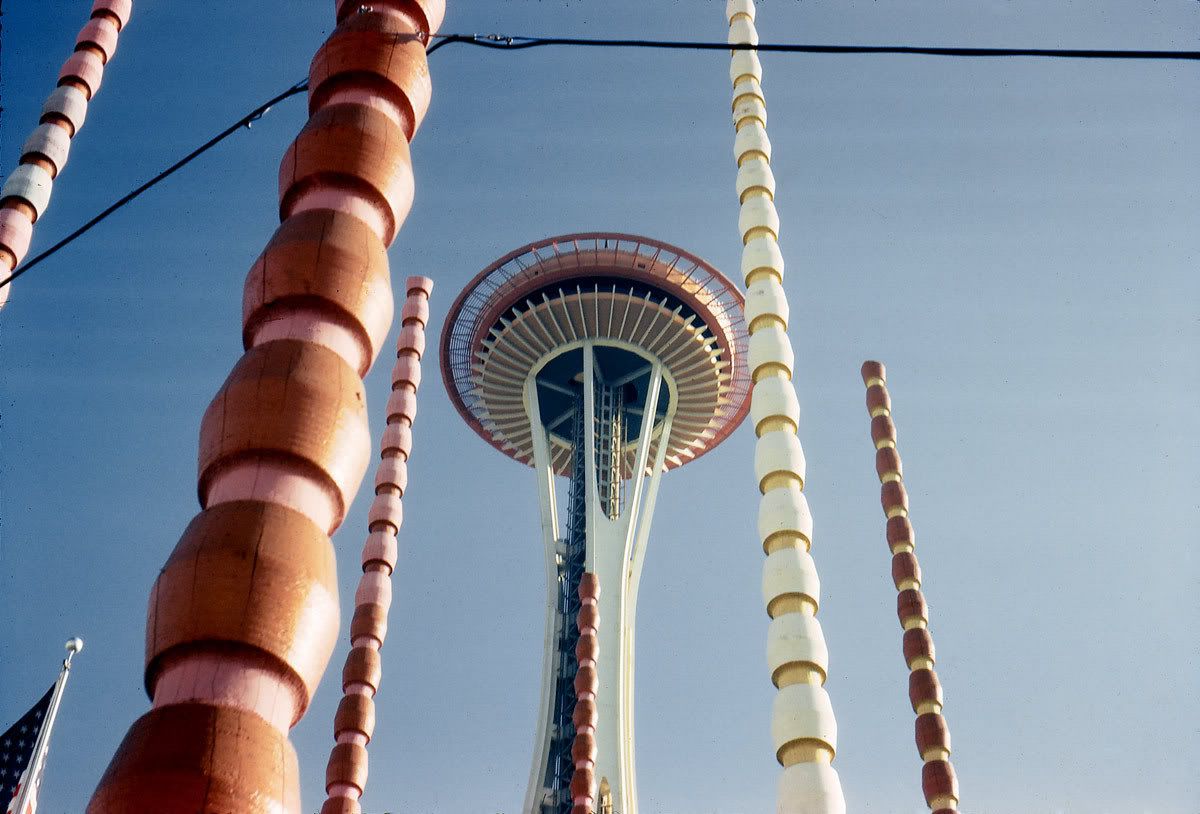 At the base of the Needle is this giant mosaic mural, I can't find a thing about it (despite the three souvenir guides that I own!). Those kooky abstract expressionists, ya gotta love 'em.