Let's check out some Knotts stuff today, OK?

Starting with this souvenir "Good Luck" token that I found in a box (along with 4 others just like it!). This is one that I brought home myself, I think there might have been a machine that dispensed them in the blacksmith's shop. Coulda been someplace else though. There's "Whittles" the grizzled-but-friendly miner, he was a "mascot" of Knotts Berry Farm for a few years.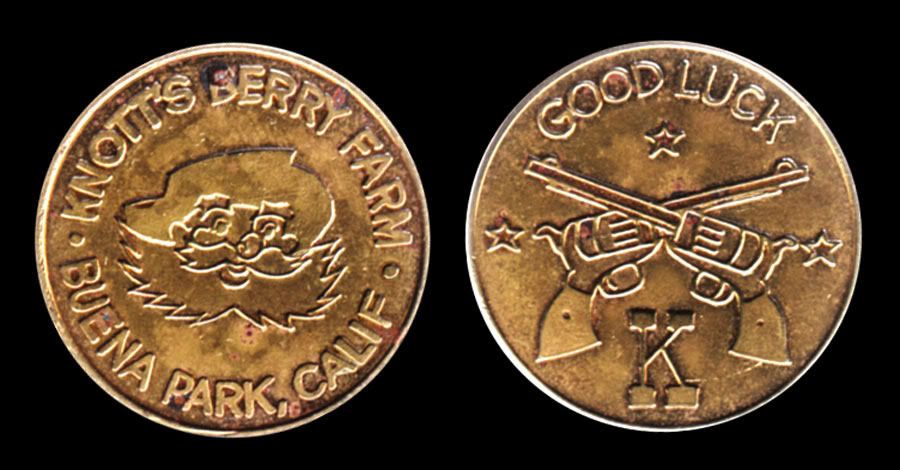 From March 1963, it's Old MacDonald's Farm. Ever have a hankerin' to pet some goats? No problem! It's all good here at the farm. I like the fun design of the barn! That old lady is giving us the eyeball, I'll bet she was a school teacher; she didn't put up with any foolishness.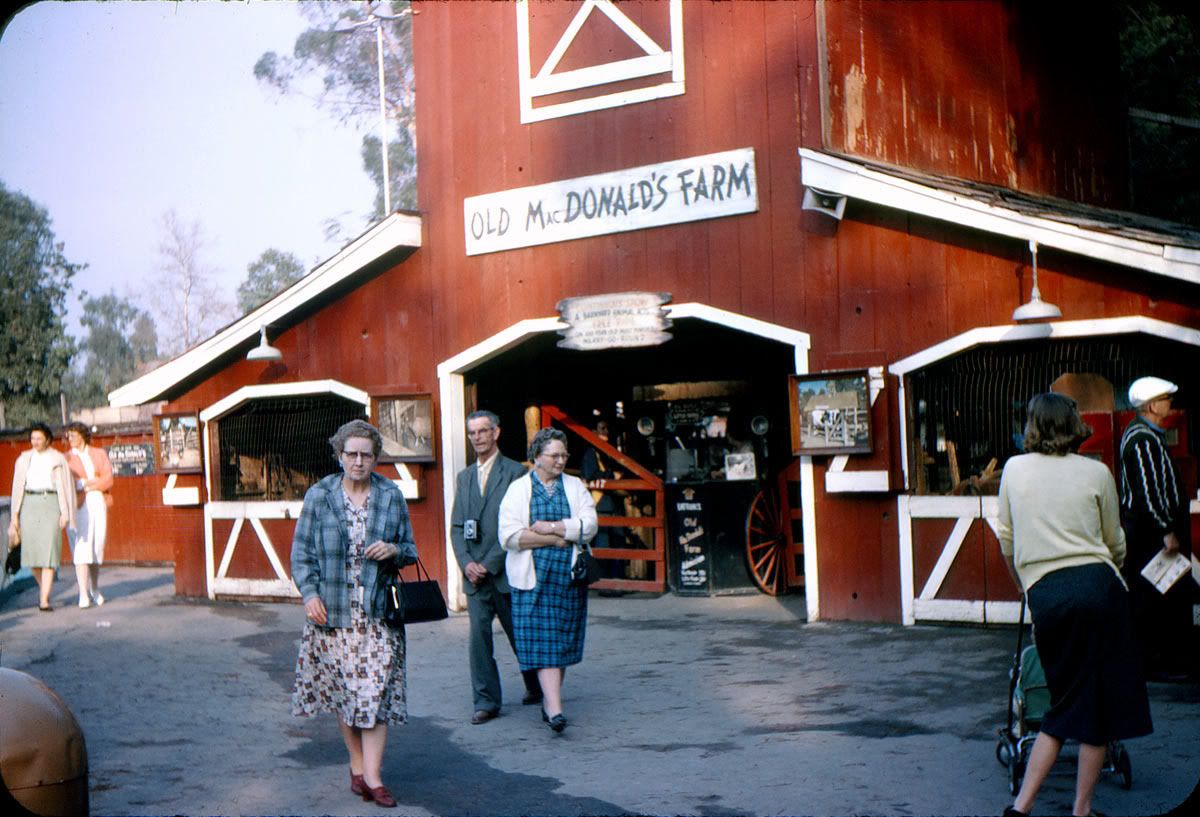 Now it's September 1975, and we're standing at the edge of the lake. The small sidewheel steamer is named after Walter Knott's wife Cordelia, and it looks like it would be a mighty nice way to see the sights. I wonder if this lake was really only knee deep?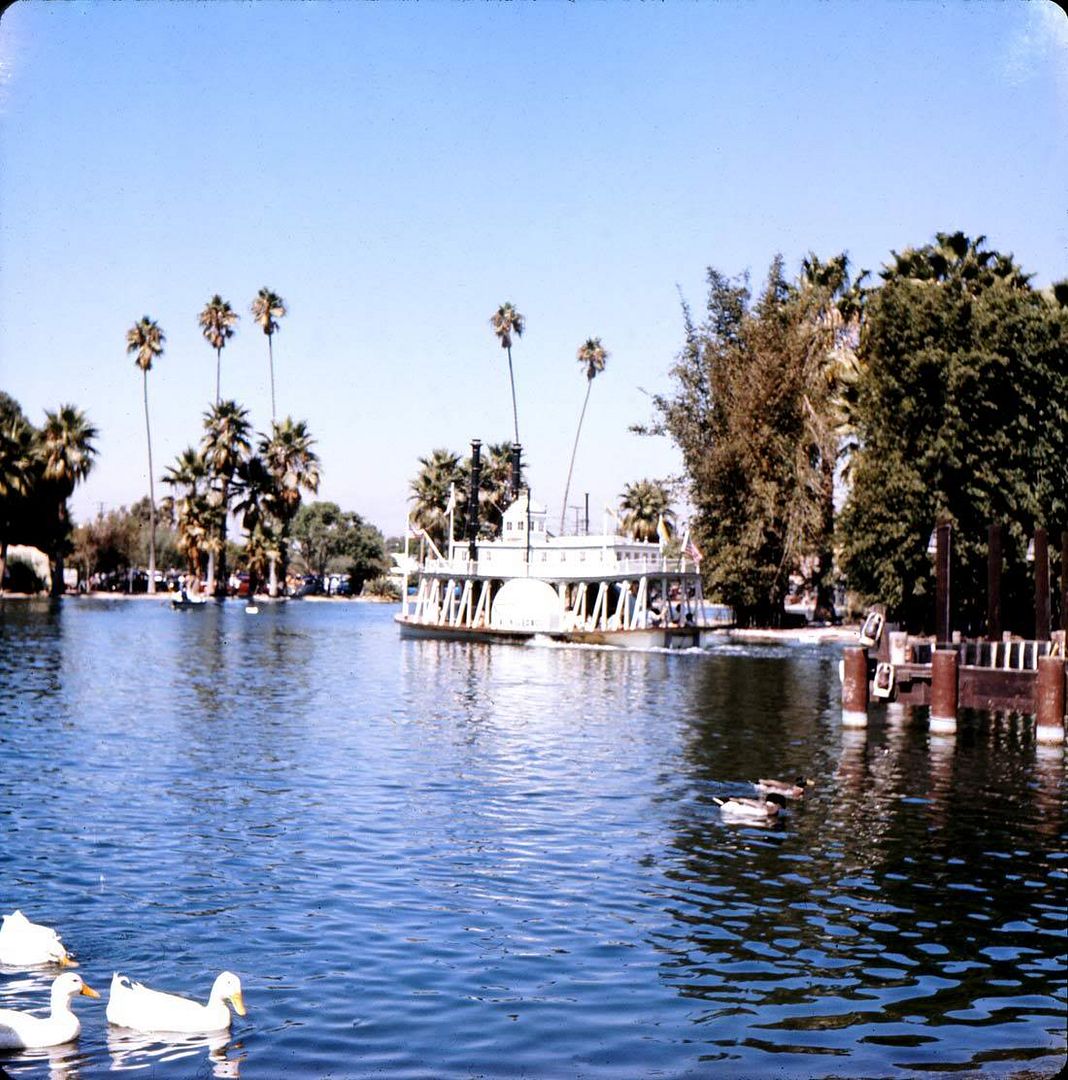 Among the many shops is the Candy Parlor. I wonder what they sold there? Maybe pencils or something. The landscaping makes this a peaceful scene, with a pergola covered in bright pink bouganvilla to the left, a rose garden, and a lovely fountain.