I've got three sorta "ho hum" slides from 1960's Knott's Berry Farm for you today, starting with this nice shot of guests reflected in the mirror-smooth lake. When you flip the image upside-down, you can hardly tell!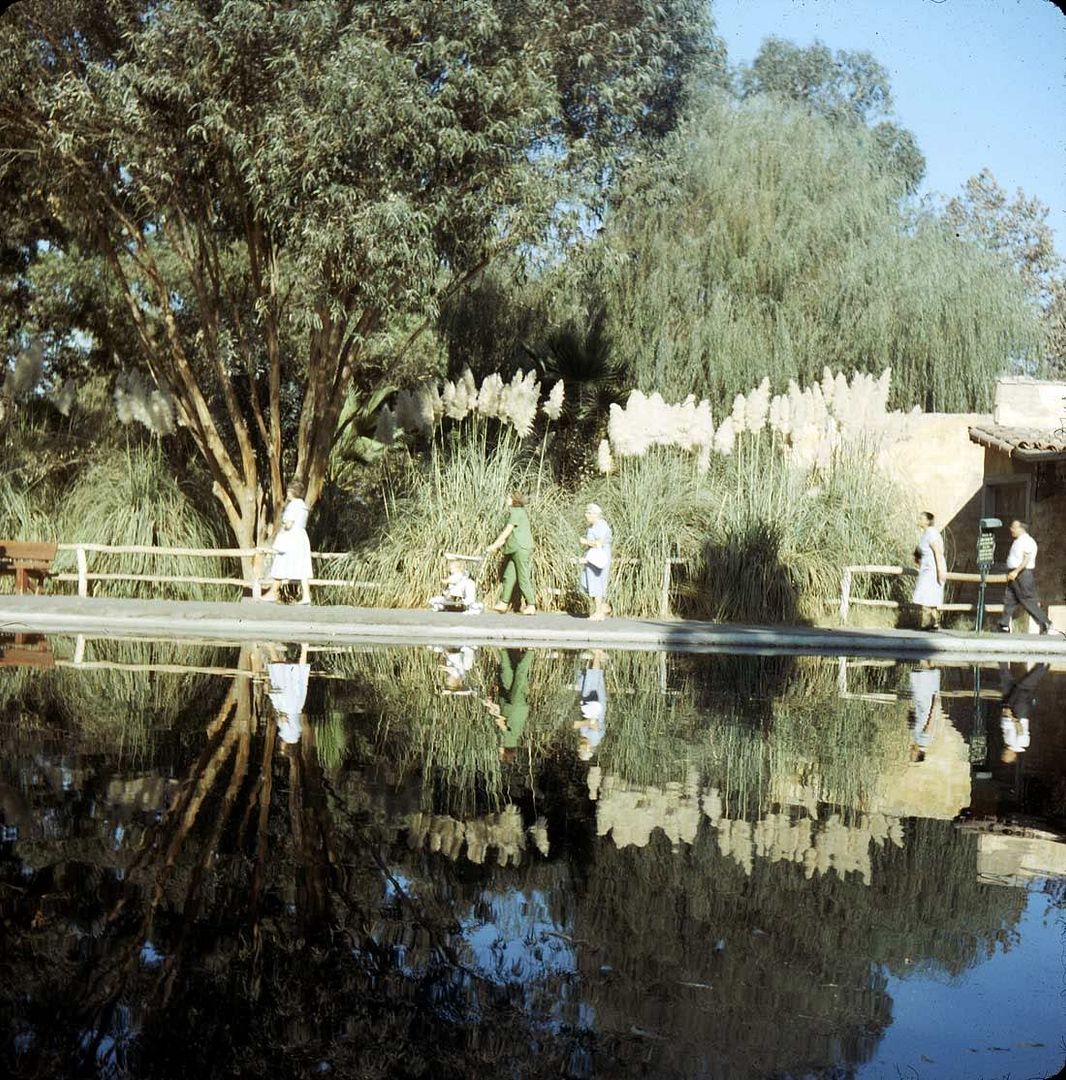 If you were in the mood to pan for gold, you were out of luck... looks like this area was closed. A few years ago, you only had to pay two bits to strike it rich; now the price has doubled.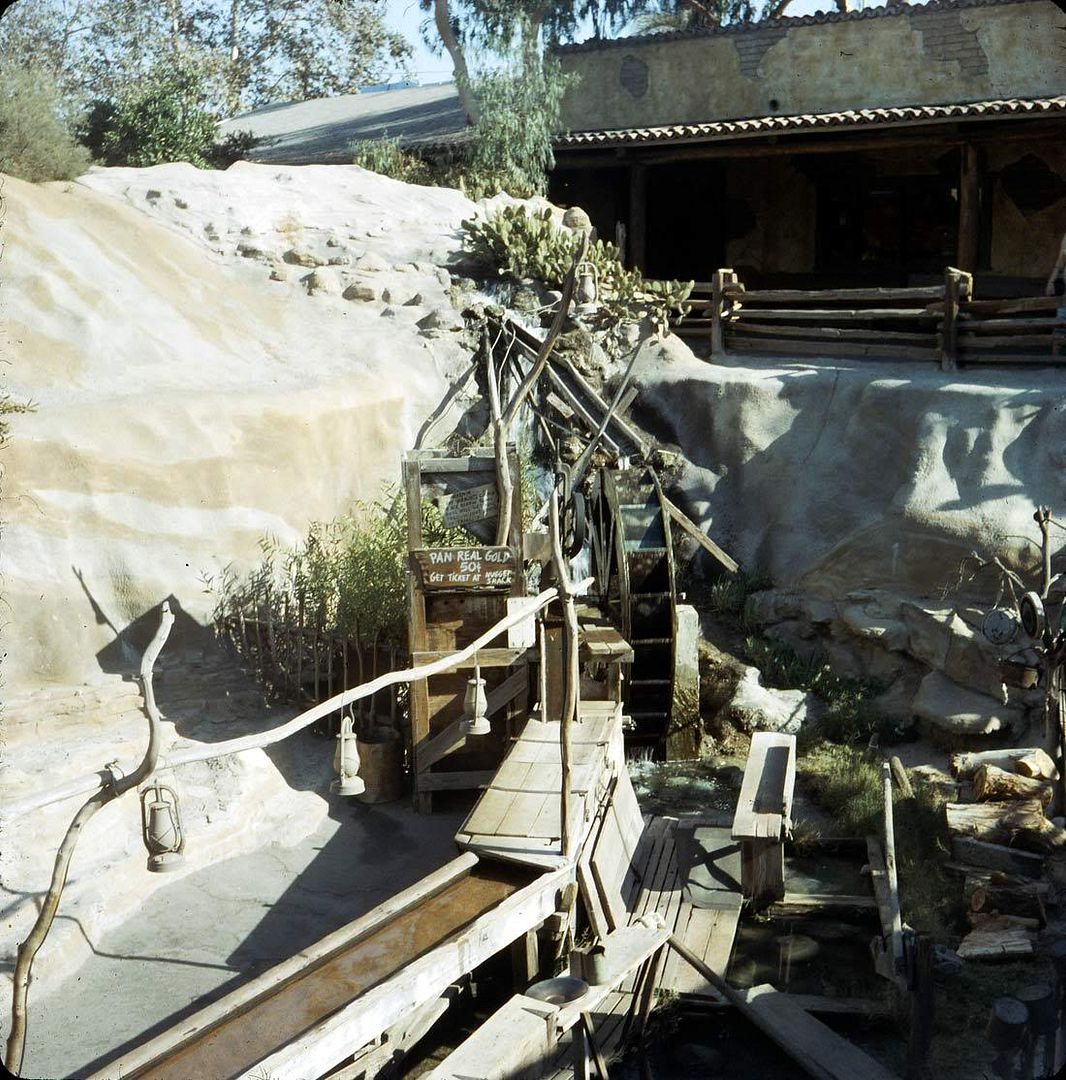 Something tells me that Cordelia Knott (rather than Walter) wanted to put this lovely rose garden in front of the Farm Bakery. To the right would be the Steak House, and out of frame to our left was the Candy Parlor.