Sometimes you have to stop your endless quest to ride as many attractions as possible, and take a break for a hot dog or burger. Studies have found that burgers, 'dogs, fries and a cola provide exactly the nutritional punch to your body that you need to stay upright for another 10 hours.

If this guy puts ketchup on that hot dog, then we will know that he is a commie spy. No red-blooded American puts ketchup (catsup?) on a hot dog! Look at that kid to the right, he is wearing a dress shirt and a tie! And the little girl to the left is dressed like she is going to a cotillion.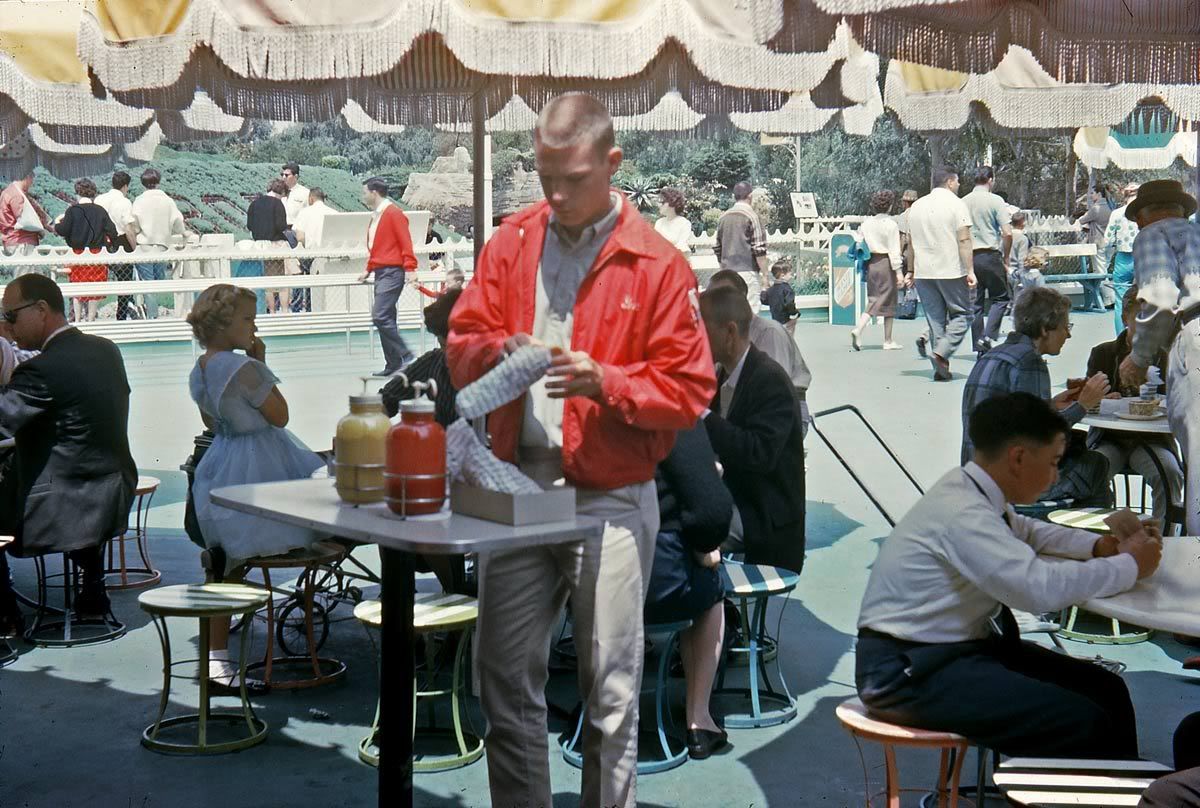 Everyone is all smiles now that their tummies are full. Just don't go on the teacups right away, or you'll just have to go eat again. You know what I'm talking about. The girl to our right looks like Mamie Eisenhower, shrinkified.