Today marks the last of the images from this fun lot from the summer o' fifty eight! It had to end sometime...

There's something about this great photo looking down Main Street USA that just makes me happy. I can imagine the clip-clop of horses hooves, the faint sound of music, and the smell of popcorn. Check it out, it looks like there are TWO Surreys, not to mention the Horse Drawn Streetcar and the Horseless Carriage. This photo evokes a strong sense of nostalgia for me.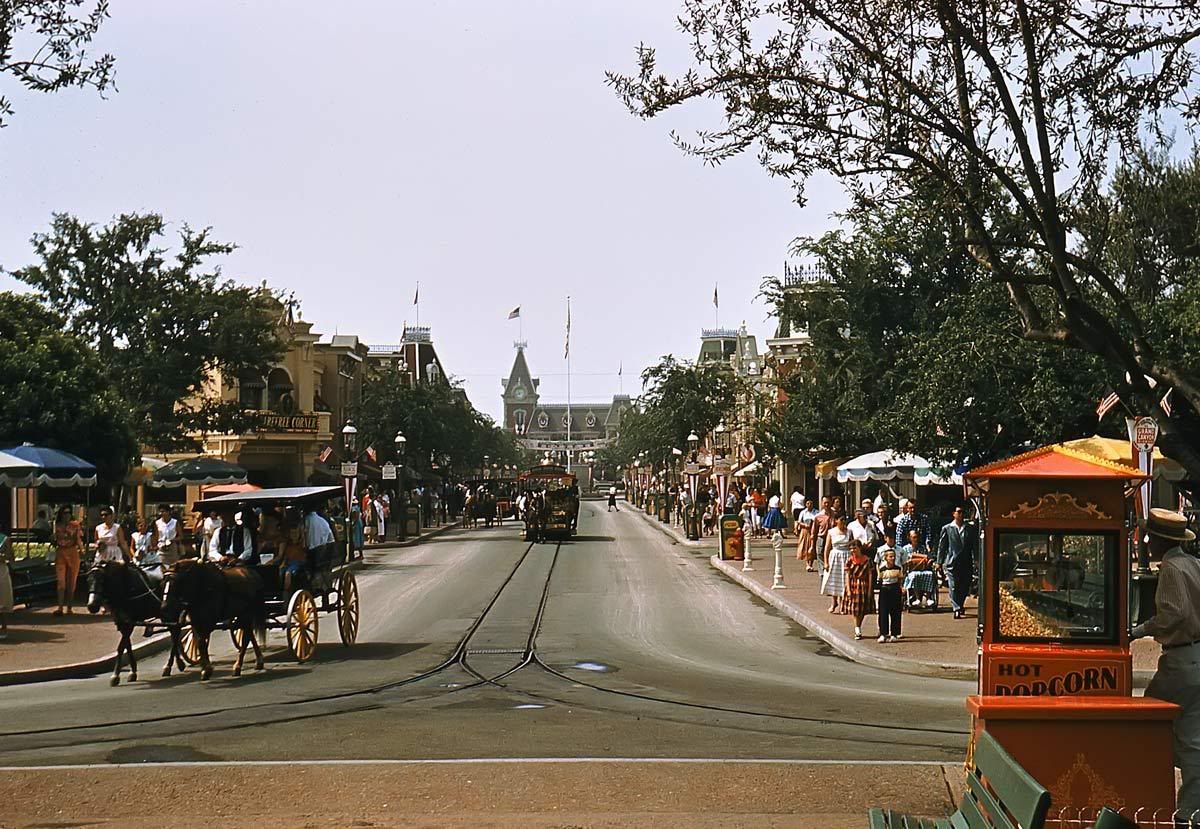 And now for a rare vintage night shot, taken from a similar angle! The long exposure has turned the milling crowd into vaporous ghosts. Boo! I've always had a fantasy of exploring the park after hours... they should leave the lights on and everyone else can go home. Then I'll have the run of the place!



I can't think of a more perfect way to end this series than with this beautiful night shot of Sleeping Beauty's Castle.