I've got a trio of Main Street images for you today!

First up is this photo taken aboard the Horse Drawn Streetcar. Yep, that's a horse's butt alright! And what's that mysterious thing that looks like a taxi meter in the upper left? Anyway, this is one of those "you are there" photos that I get such a kick out of. Main Street looks pretty uncrowded, this must be during the off season. Not a child to be seen!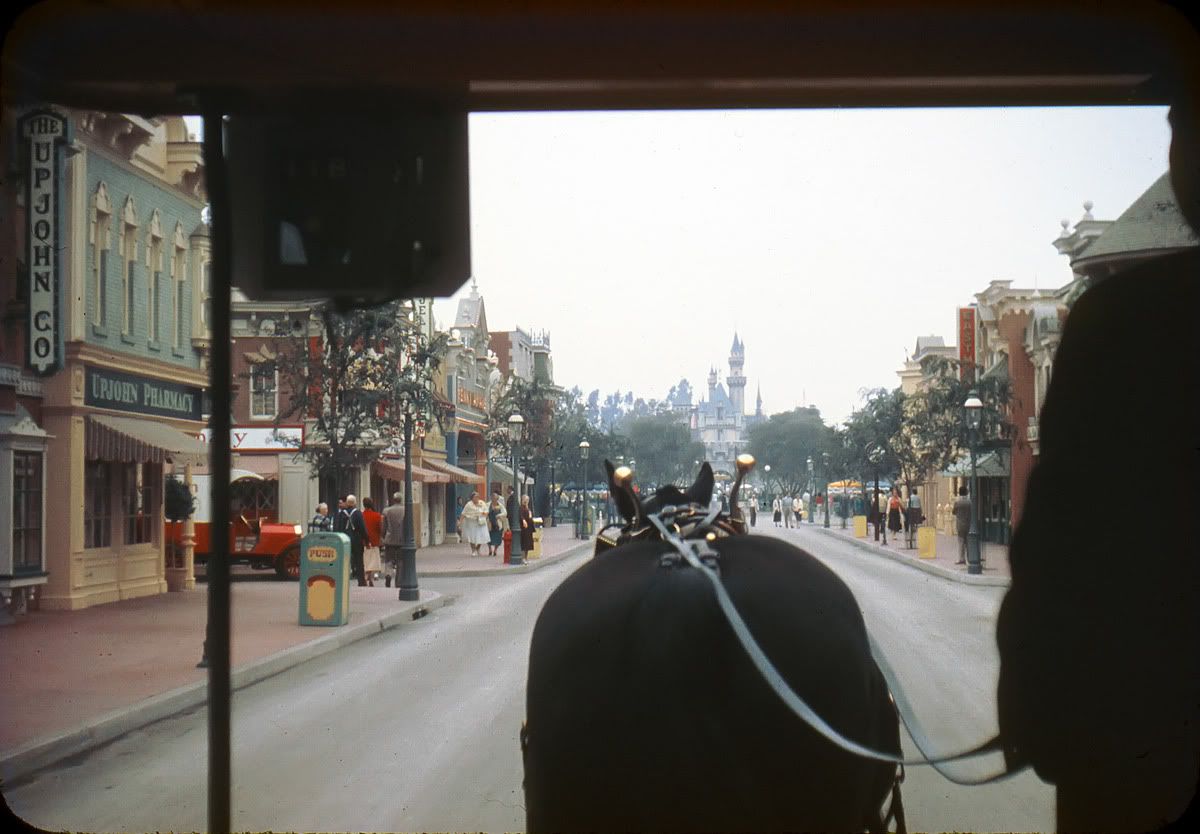 With those ladies sitting on the benches in the foreground, it would be easy to mistake this for a photo of some real small town City Hall. But we know better! There is a sign with a couple in front of it (to the left), any clue what that is? And there is another small sign at the base of the second column from the left directly in front of City Hall. Another illegible mystery.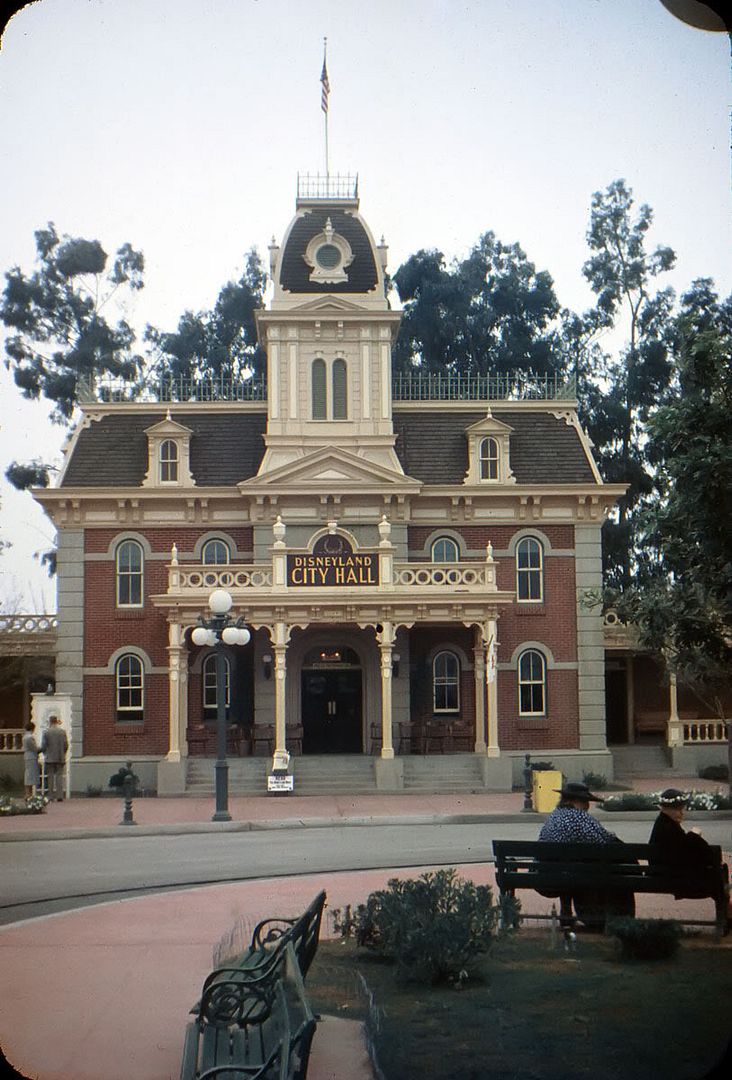 Sorry that this one is blurry... it's getting dark, but people seem to be lining up to ride the two Horseless Carriages. Don't the vehicles get put away when it's dark? Meanwhile, the lights have been turned on, making Main Street one of my favorite places to be in the park.