If you're in the mood to relax at Disneyland, then you should definitely take the time to explore Main Street U.S.A. And Town Square is the heart of the place!

Vesey Walker and the Disneyland Band look splendid in their white and gold uniforms. They've gathered 'round the flagpole to play Jimi Hendrix's "Foxy Lady", and an appreciative group listens nearby.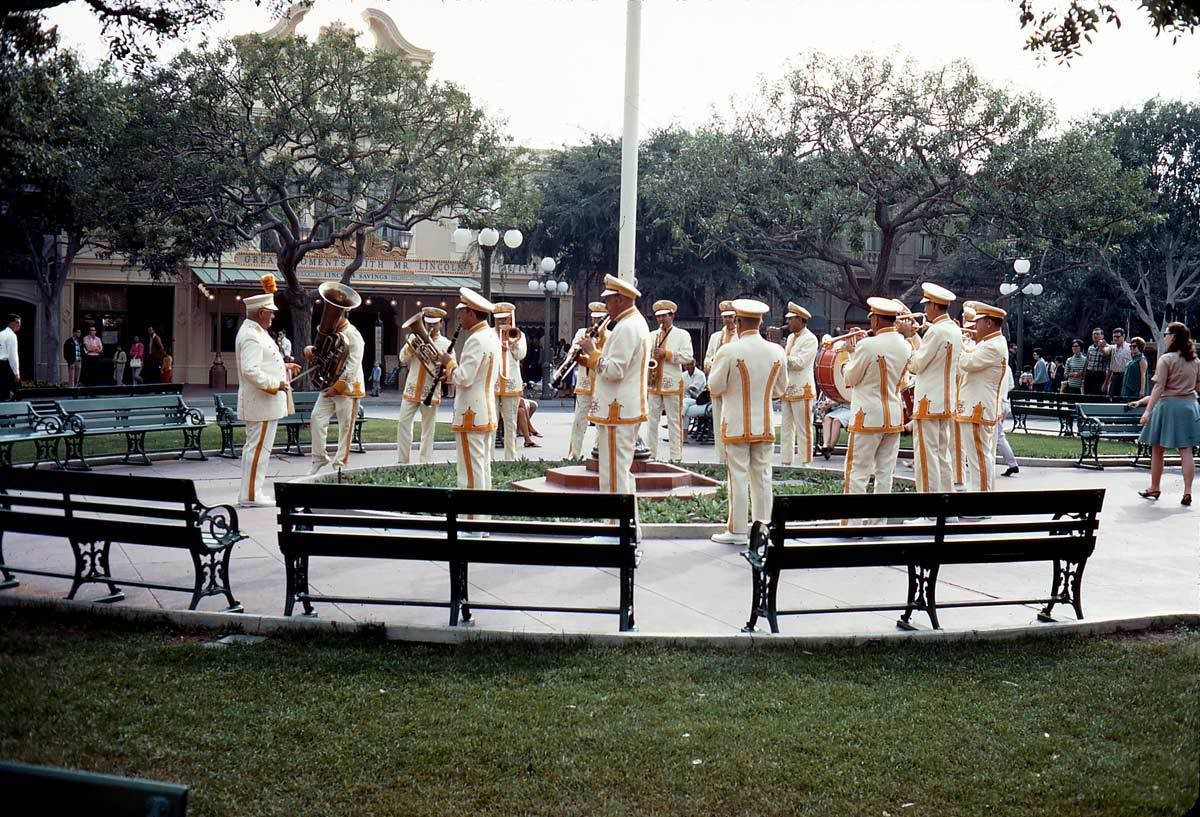 This little motorized Fire Truck doesn't have the pizzaz of today's giant vehicles, but I guess that's not really the point! Hopefully nothing bigger than a medium sized chicken coop ever caught fireback in the good old days, because that's about all this one would be good for. Nevertheless, it would still be fun to ride on.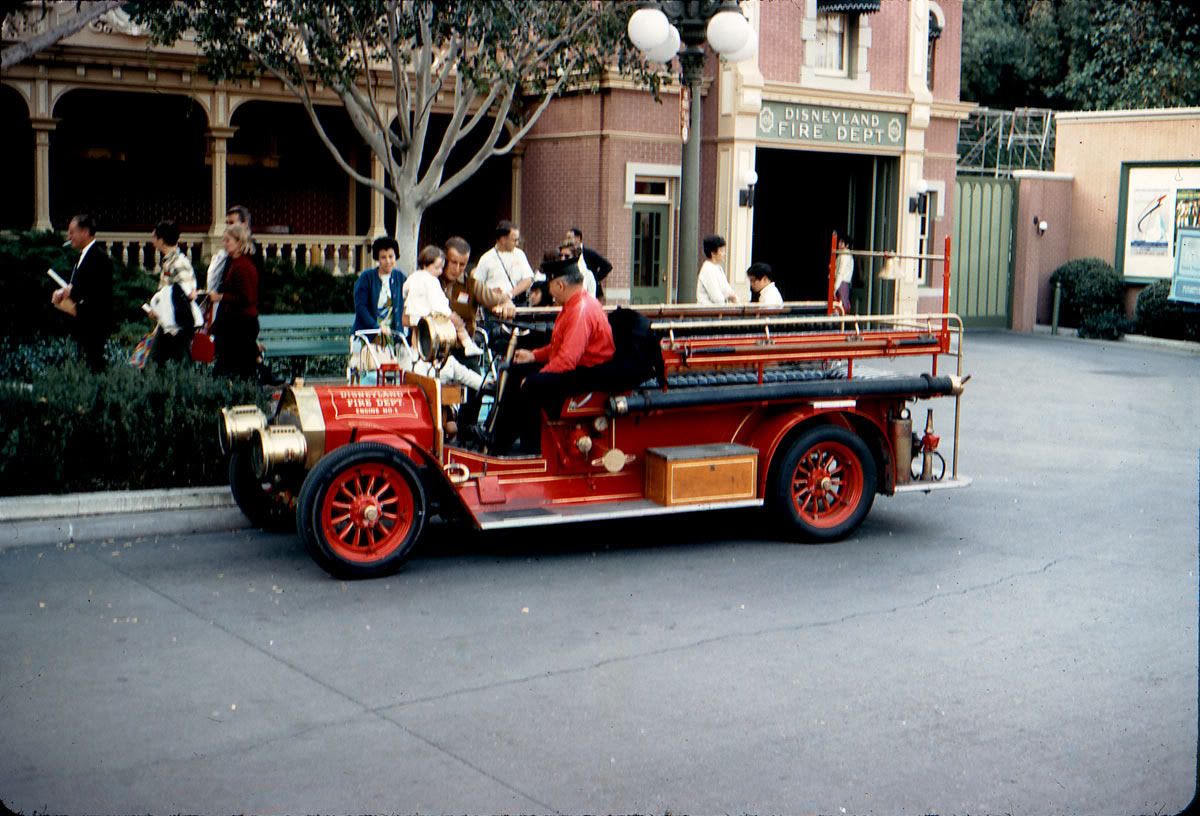 Look, it's Harold Lloyd himself driving one of the Horseless Carriages! Somehow he is going to wind up hanging from the top of Sleeping Beauty's Castle, I just know it. I wonder if the small crowd gathered to the right is listening to a tour guide?