Today I have two very nice Main Street photos (plus one detail); they are undated, but are pre-1959, since you can see the Gibson Greeting Card store - it became the Hallmark Card Shop in 1959. I suspect that they are from around 1957.

If you were not in too much of a hurry and were willing to explore the nooks and crannies of West Center Street, you would pass that red wagon to the right (it's in front of the Swift Market House, but might be the vehicle that gave the Red Wagon Inn it's name) to the Coin Shop and the Pen Shop.



If we zoom in, there is a smiling lady with her giant shopping bag. What could be in it! I love the giant Indian head penny hanging over the door, and wish I had it in my collection. My coin collection, that is! I wonder what those displays in the window are, it's just too difficult to discern what they show.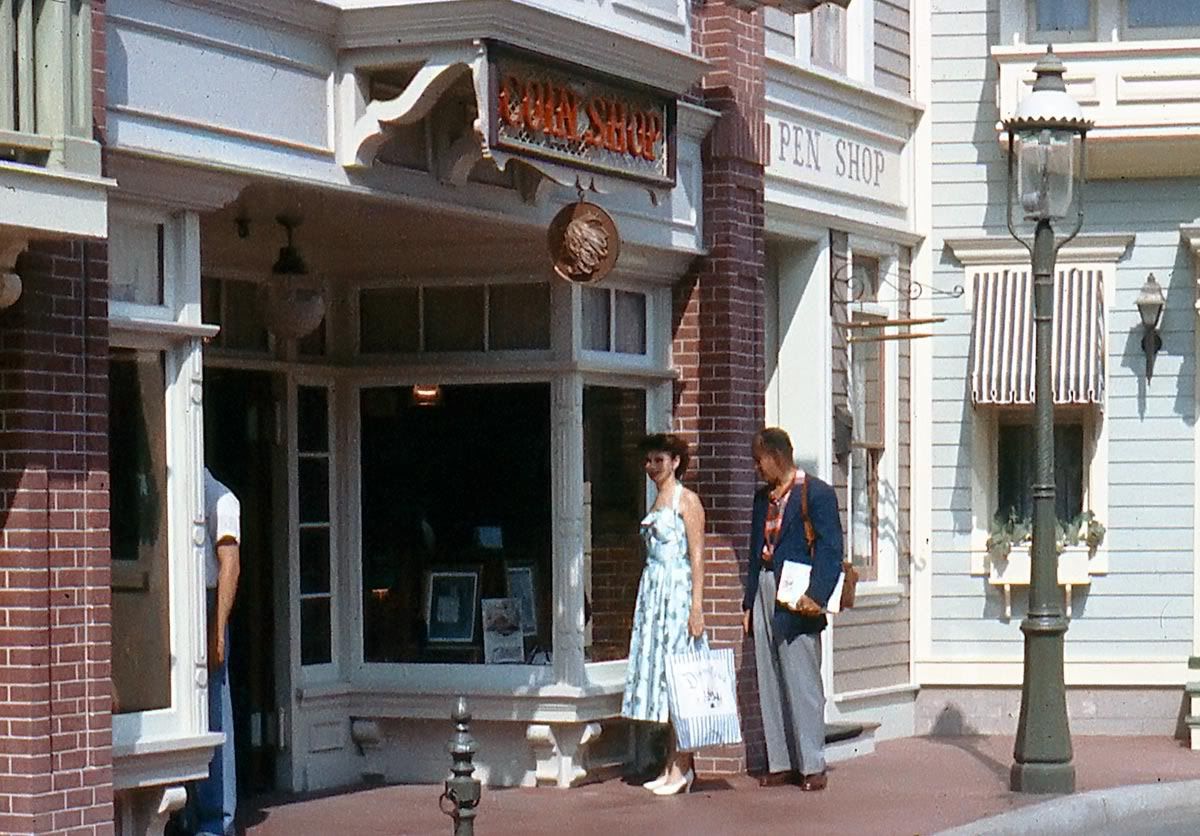 Surreys aren't the only vehicles to have fringe on top, the Horseless Carriages do too. The driver is cleaning cotton candy goo from the seat so that the next guest doesn't ruin his seersucker suit. Town Square is peaceful today, crowds are light. The Bekins moving van (non-motorized) is back there, and there is some sort of mysterious metal scaffolding next to the Fire Station. Wuffo?