Photos of the old Disneyland parking lot have proven to be more popular than I ever would have expected, so hopefully today's main photo will bring joy to the hearts of millions.

We've seen this nice lady on board the Columbia, and in Tomorrowland in front of the House of the Future, and shaking hands with a monkey on Main Street. We're talking two different trips, you understand! But before she got there, she had to brave the vast Disneyland parking lot.

I'm a bit discombobulated, does anyone know what part of the lot she is standing? There isn't much to go by, I admit. You can see the striped tram back there, she'll never make it.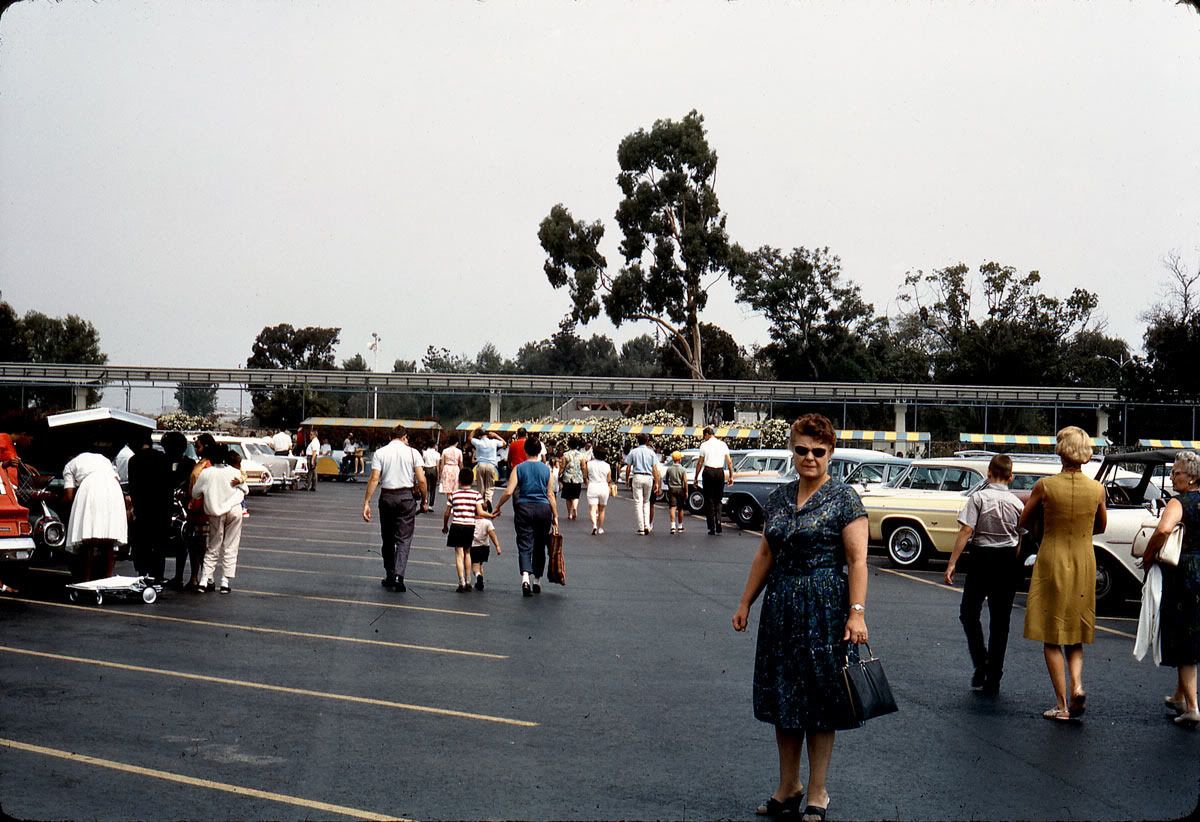 If I zoom in we can try to make out what the distant buildings are to the left, while there appears to be exposed, diagonally-crossed steel beams, part of a railroad bridge, to the right.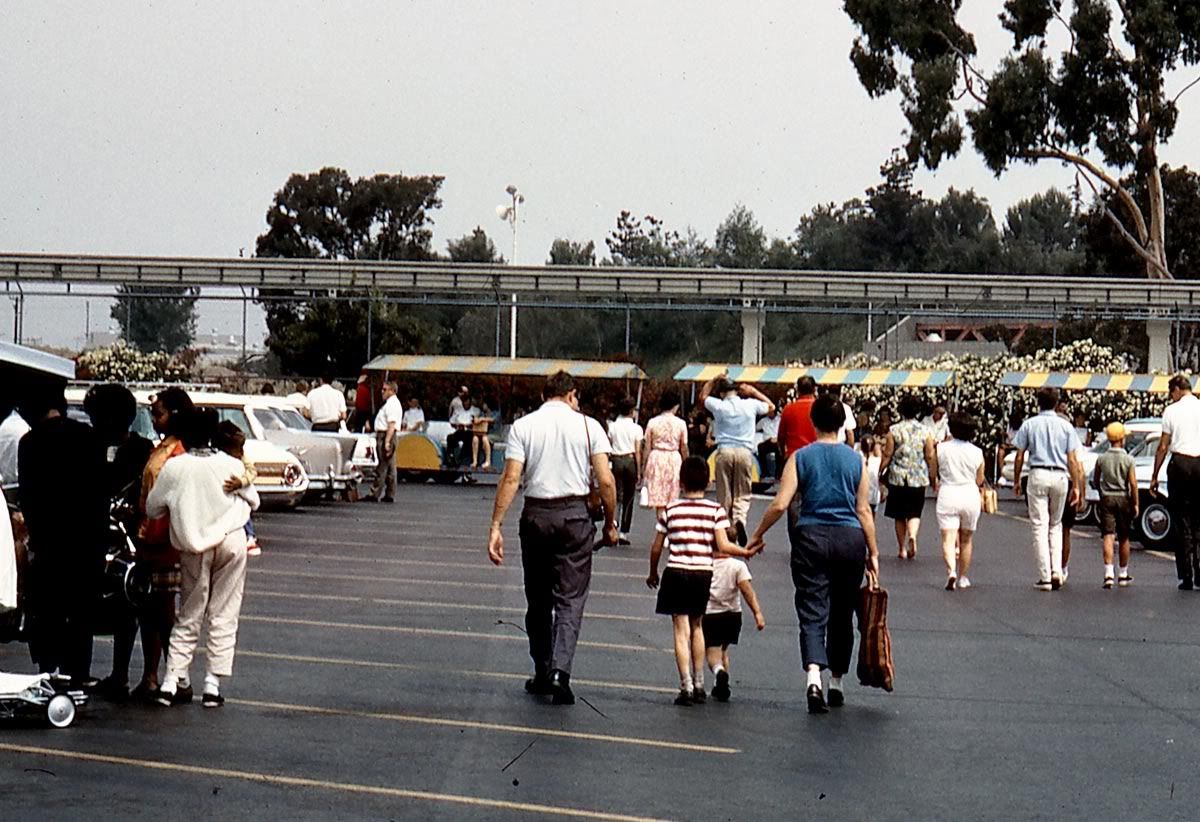 Well, wherever she was, she's arrived at the entrance, and is celebrating by hangin' with Pluto.