I never had the pleasure of staying at the old Disneyland Hotel, but I sure wish I had! These photos are from January 1962, definitely the "off season"; and these appear to be taken just as the sun was going down.

The landscaping still looks pretty good, but just imagine how much more lush it will appear when the days grow longer and the temperature warms up! The guy in the blue sweater is checking out the scenery, while a sparrow takes a sip of water at the bottom edge of the picture.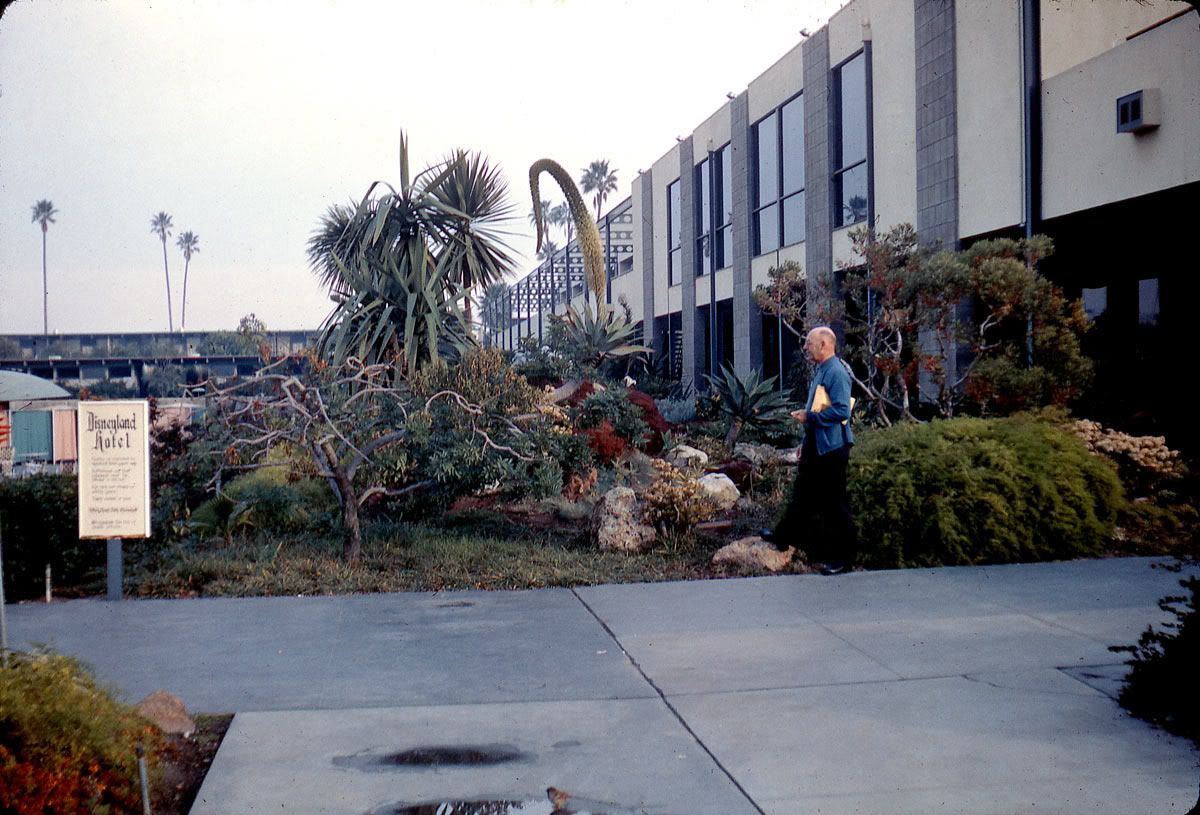 It must have been pretty chilly, nobody is willing to brave that inviting looking pool! All of the folding chairs are empty too. I guess the cabanas were there for changing or something (couldn't you just do that in your hotel room?)...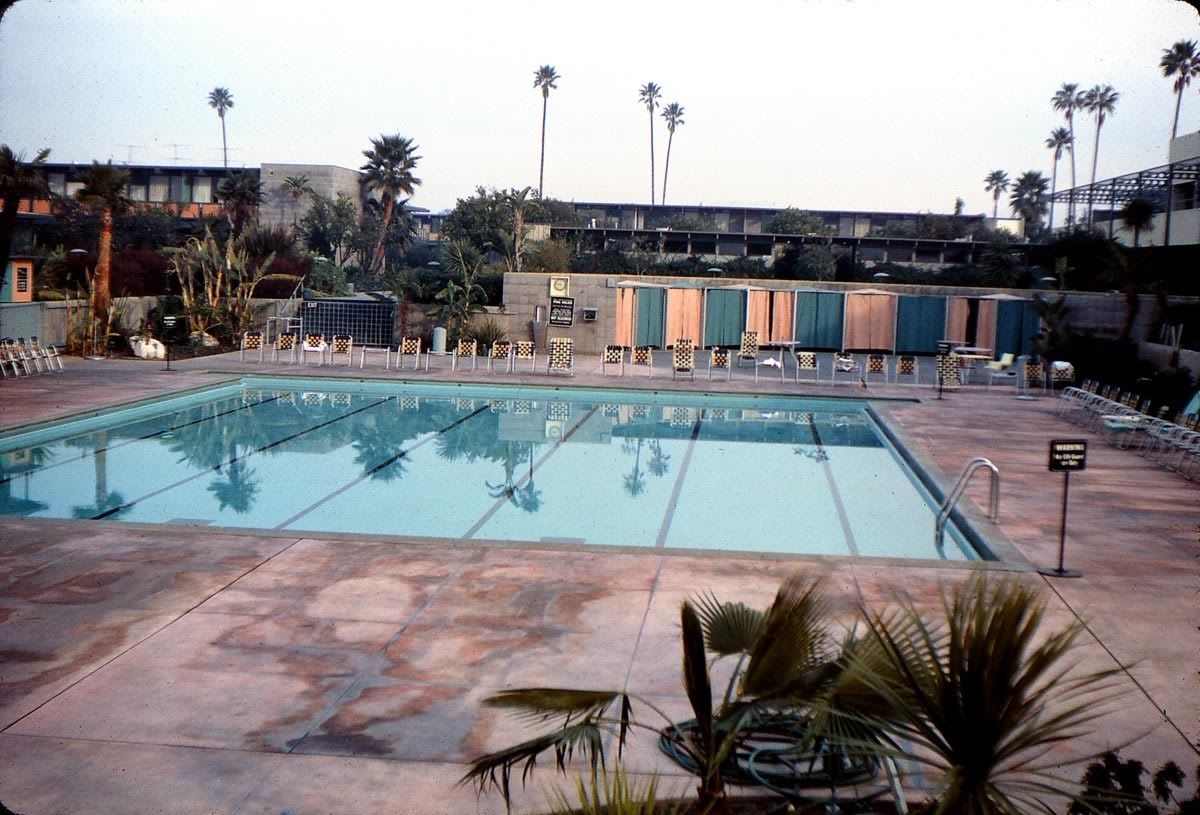 Well, there are a few brave souls, anyway! Once you're in the heated pool, you get used to it, and it feels fine. Getting out isn't so fun though. This would be a great place to take a break from standing in line and braving the crowds at the park (which presumably closed fairly early in January)... the kids could burn off some excess steam, everyone would go and eat dinner, and then get some solid shuteye before heading back in to Disneyland the next day.