It's time for part three of my continuing series featuring the wonderful 1965 bubblegum cards from the Donruss company. If you wish to see part one, click
HERE
; for part two, kindly click
HERE
.
Card #16: Disneyland mountain climbers, Fritz and Otto, ascent the 90 feet height of Matterhorn Mountain.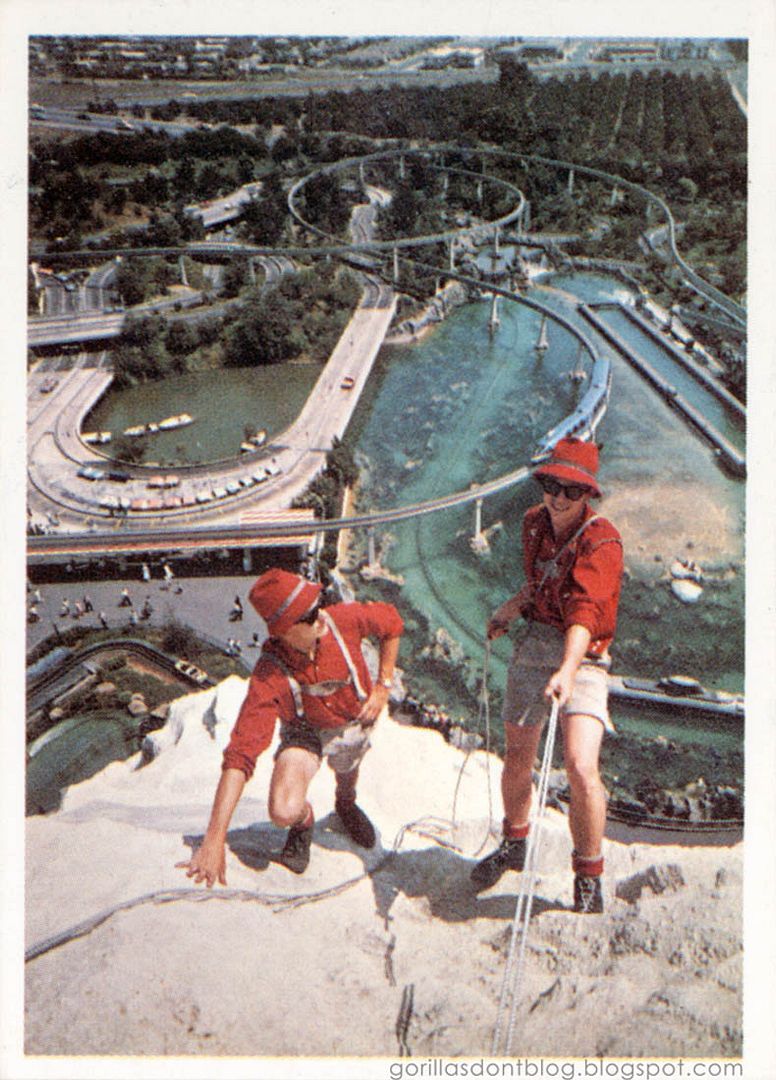 A similar photo was used on the cover of this 1963 Vacationland magazine.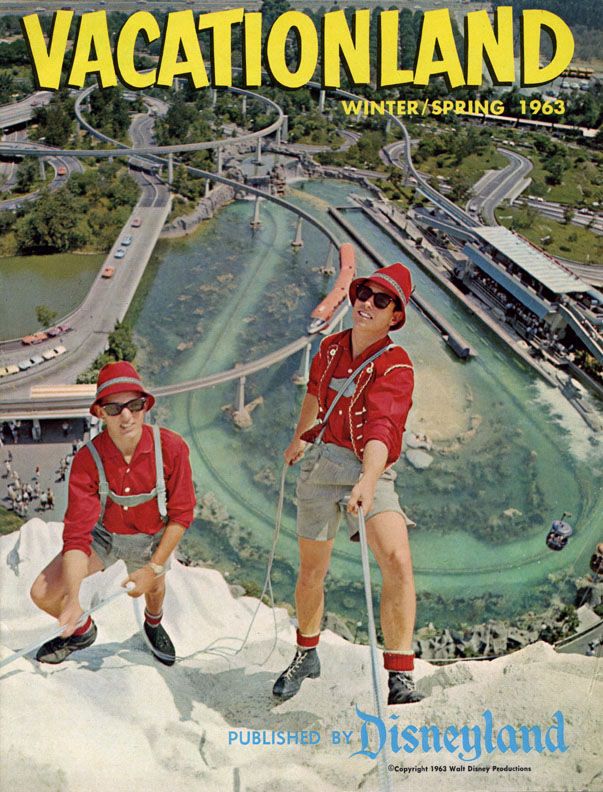 Card #17: Gaily decorated tree brings Christmas to Disneyland Town Square during Yuletide Season.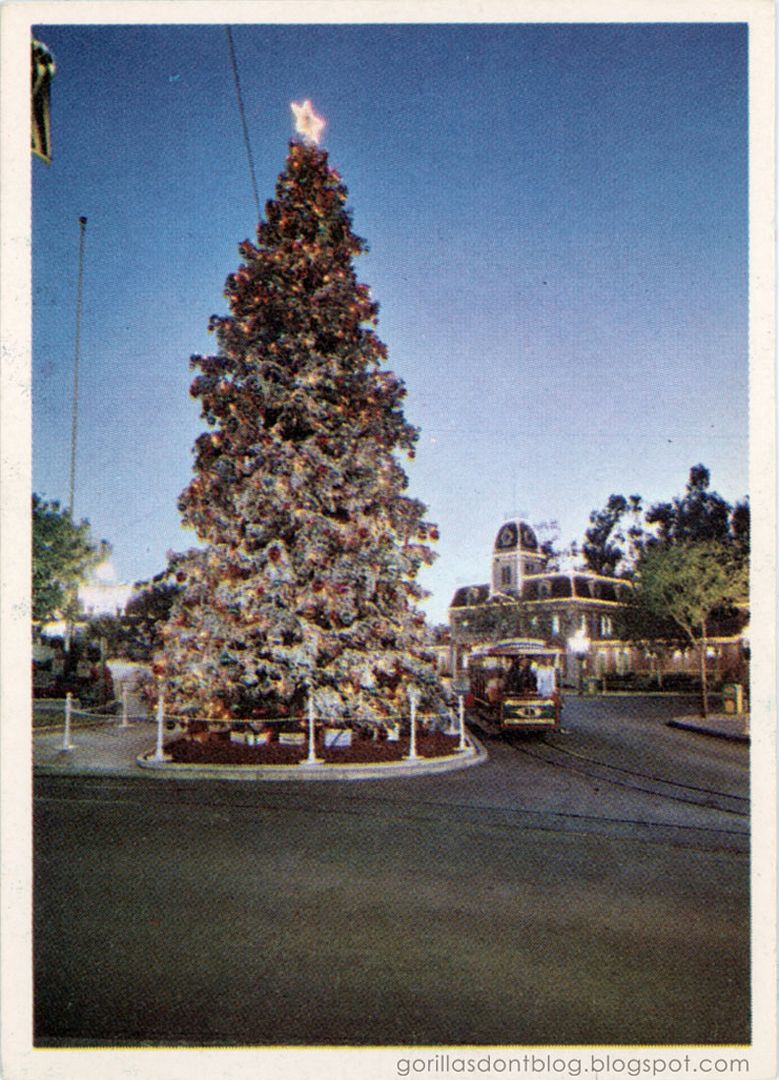 Card #18: Snow White and the Seven Dwarfs welcome guests to Fantasyland in Disneyland.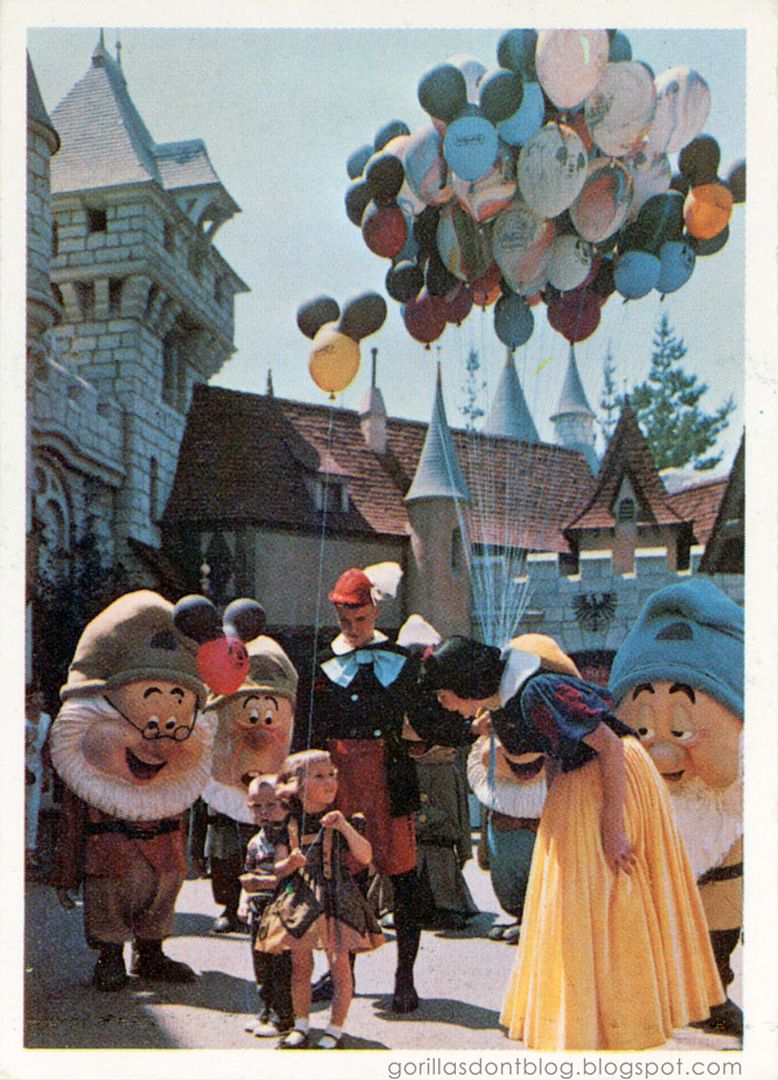 Seeing this photo on the 1961 Summer issue of Vacationland made me realize that the Donruss card was printed in reverse.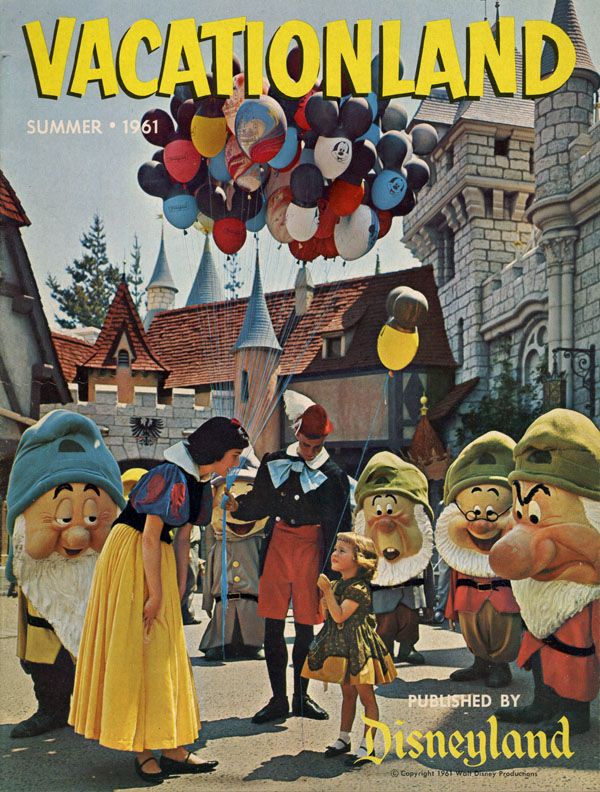 Card #19: Corps of Toy Soldiers marches down Main Street during Disneyland's Christmas Season's parades.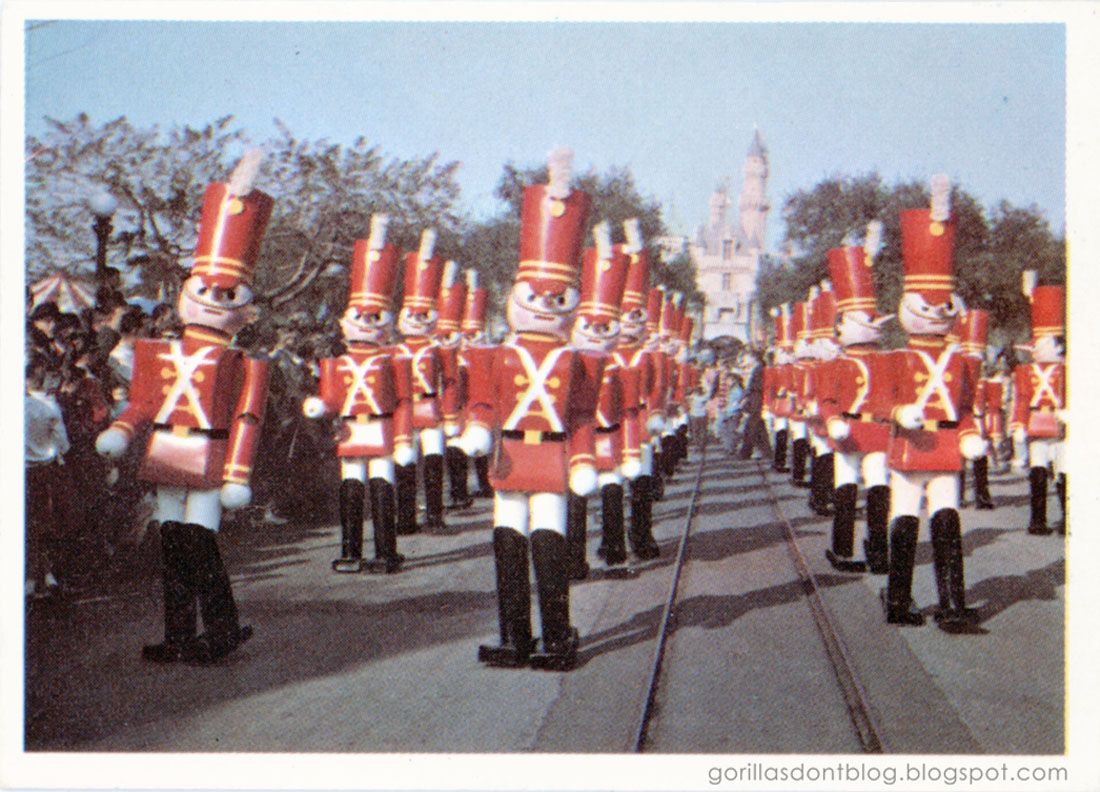 Card #20: Disneyland African Veldt is viewed from aboard Jungle Cruise Launches in Adventureland.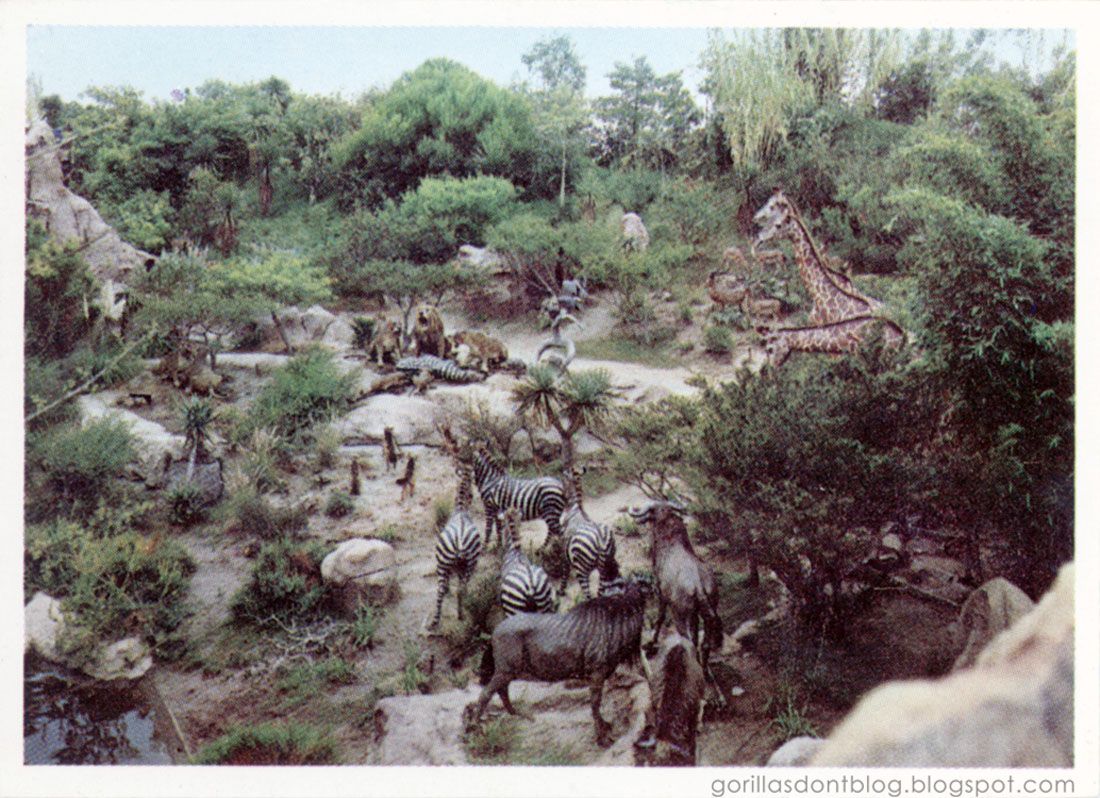 Card #21: Walt Disney's Enchanted Tiki Room marks the entrance to Adventureland.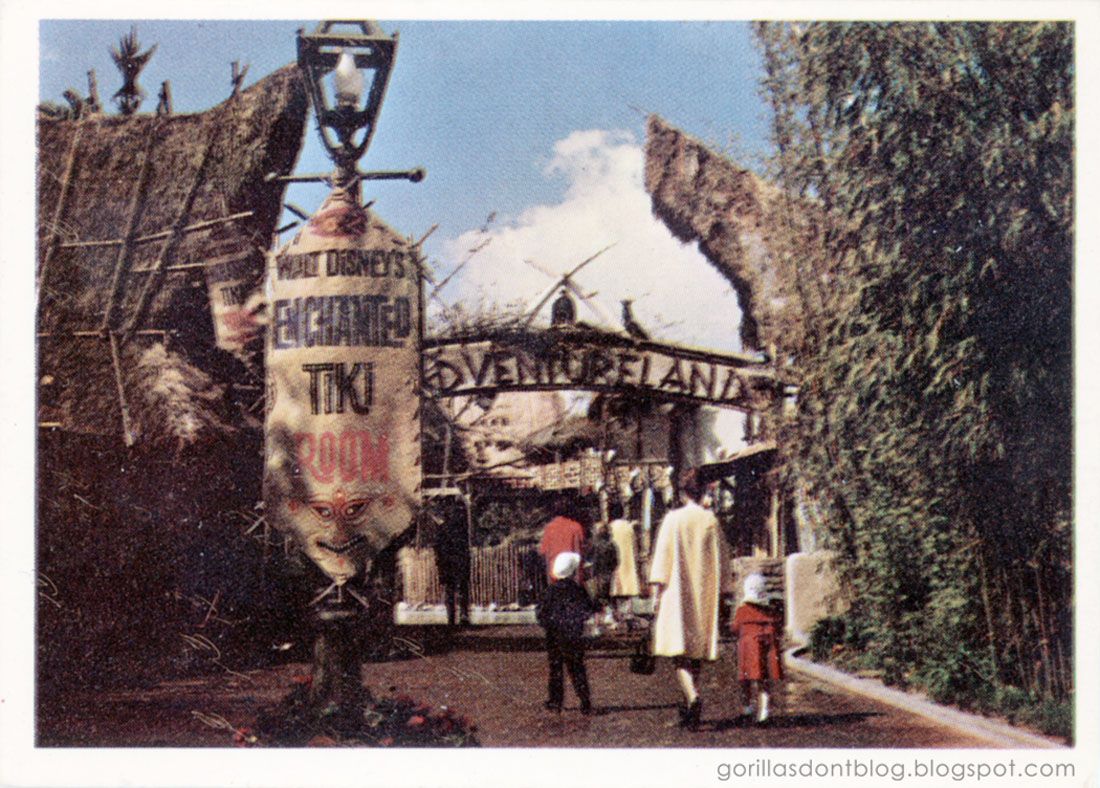 Never fear, there are still 45 cards to go!