Today's photos are from the early 1970's, and feature an act that played Disneyland for many years… Teddy Buckner and his band!
Buckner was considered a "Louis Armstrong devotee", and became world famous for his New Orleans-style jazz. As a child an uncle taught him to handle drumsticks and play the ukulele, and he studied trumpet with Harold Scott (from Louis Armstrong's orchestra). From as early as 15 years old, he began playing with a variety of jazz ensembles.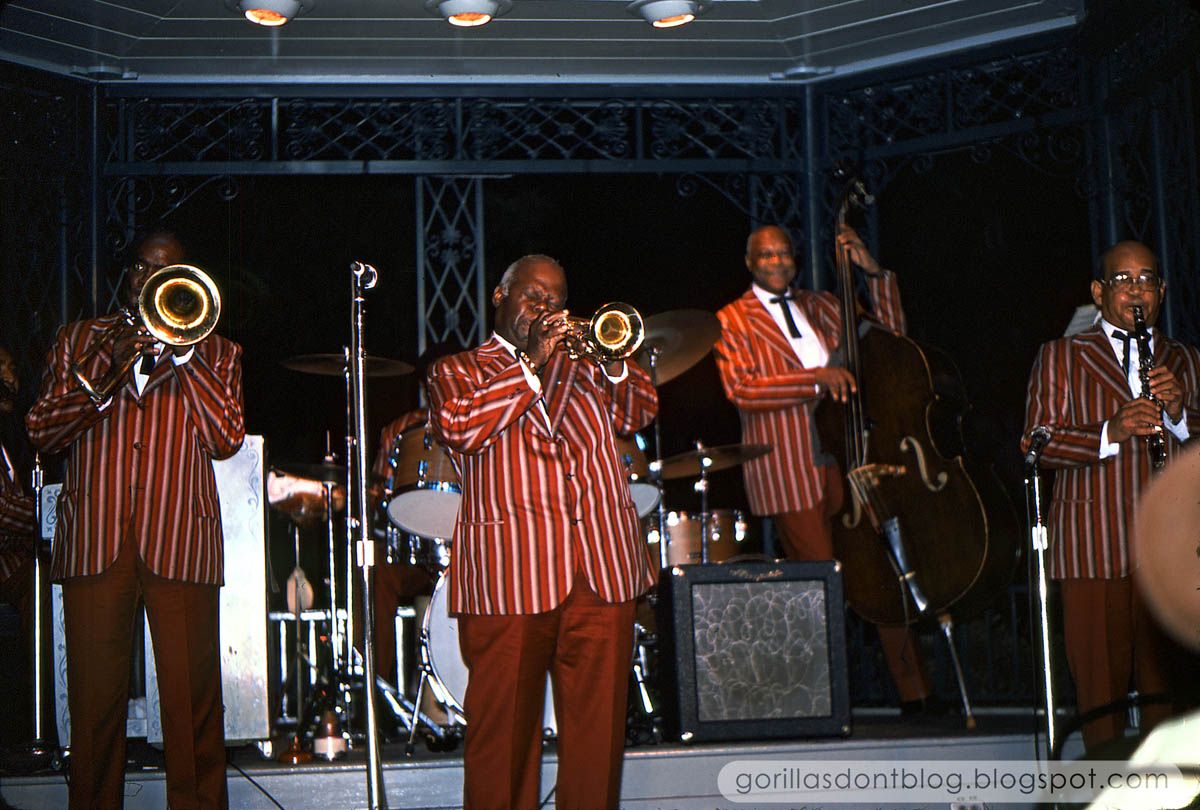 According to allmusic.com, "…Buckner appeared in a number of motion pictures during the 1930's and '40s. Most famously he stood in for Louis Armstrong in "Pennies from Heaven" and appeared with Fats Waller in "King of Burlesque". In addition to his movie roles, he played with many jazz & big band legends, such as Lionel Hampton, Benny Carter, Johnny Otis, and Kid Ory.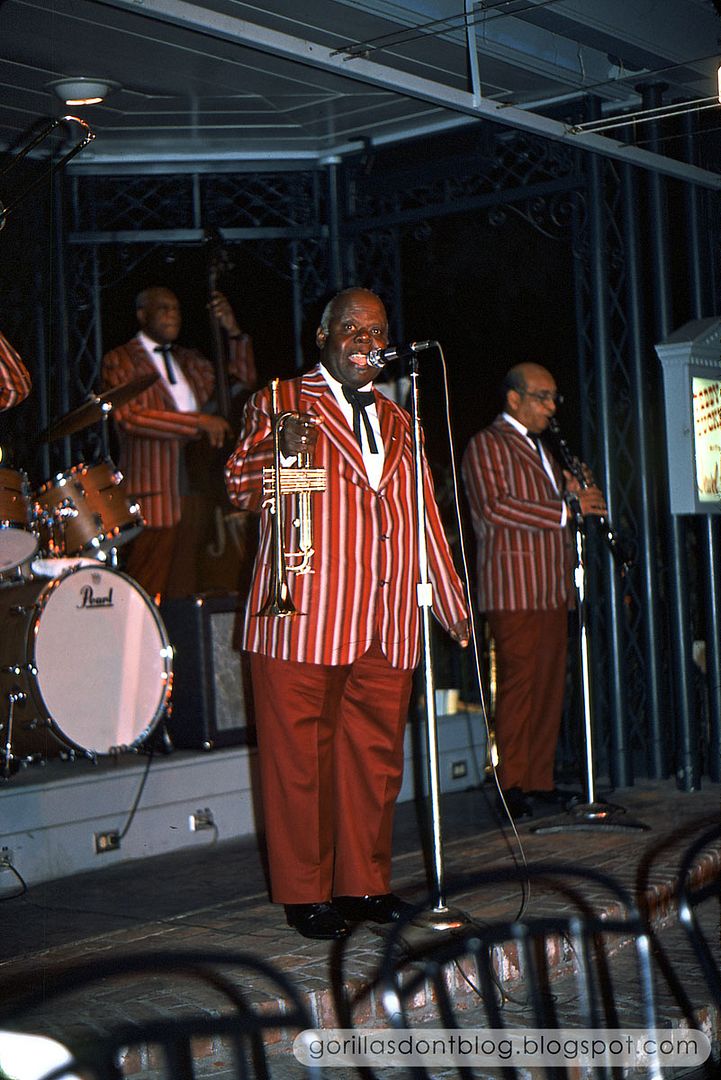 Walt Disney was friendly with Jack Webb (of "Dragnet" fame), and Teddy Buckner was seen and heard in Webb's 1954 film "Pete Kelly's Blues". Coincidence? For more than 25 years, Teddy Buckner's jazz band played to enthusiastic crowds at nightclubs in Los Angeles. "He enjoyed a lengthy run of employment as leader of a Dixieland band at Disneyland from 1965 - 1981 and passed away in Los Angeles on September 22, 1994". (I should add that Mr. X is certain that he saw the band playing at the French Market in 1982).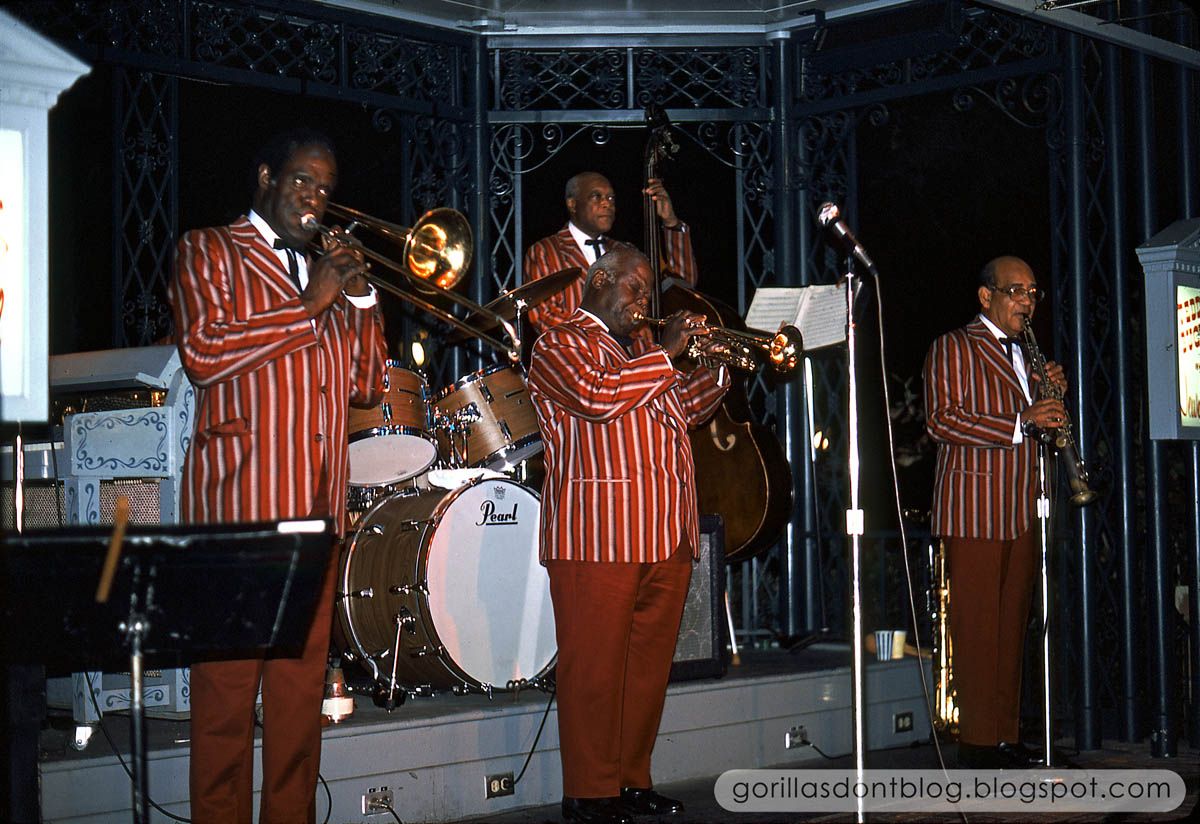 I asked Mr. X for some personal recollections of his impressions of Teddy Buckner and his band. Here's what he said:
"I used to listen to Buckner several nights a week during the summer season, 1972 and 1973 especially. He had a beautiful crystal clear tone, though not as round or as big as Louis Armstrong's sound. Most importantly, his musical performance always swung. It was classical New Orleans Dixieland. In fact, his sound alone, even without his solos, was reason enough to hear Buckner play"
. Wow, that must have been so much fun!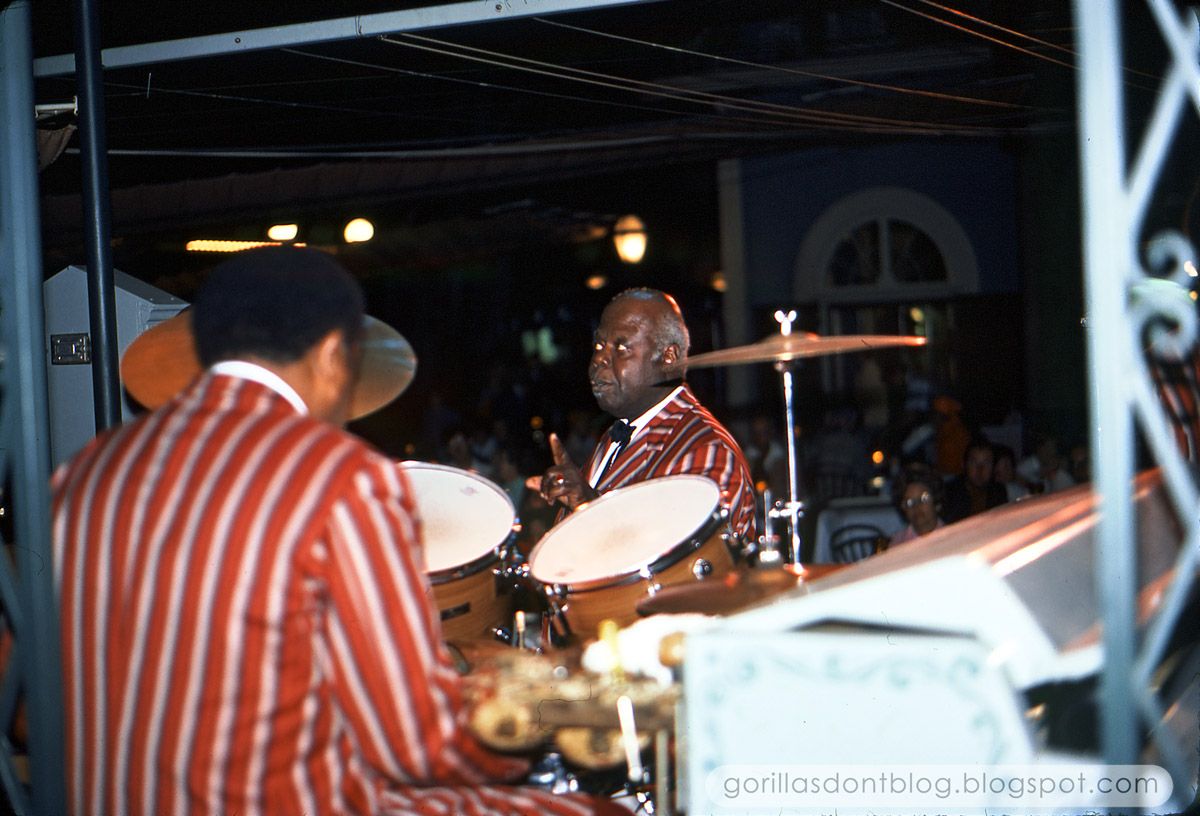 I hope you have enjoyed these photos of Teddy Buckner.